White House points to Vladimir Putin's direct involvement in election hack
Press secretary Josh Earnest says it is 'pretty obvious' Mr Putin was involved
Rachael Revesz
New York
Thursday 15 December 2016 21:28 Comments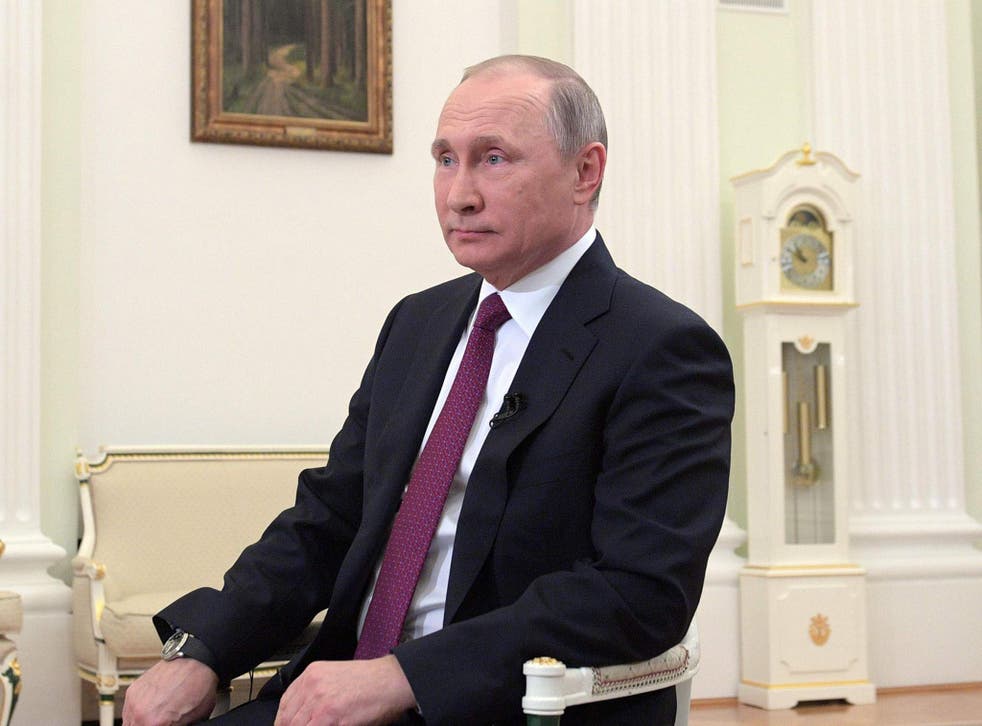 White House press secretary Josh Earnest said it was "pretty obvious" that Russian president Vladimir Putin personally authorised the hack of the US election.
Following an NBC news report that Mr Putin was directly tied to the cyber attack, Mr Earnest told reporters that the White House had indicated in October that Russia was the main suspect regarding the attack on Democratic National Committee emails.
The White House has not provided any proof of the latest accusation, which will do little to ensure a smooth transition from President Barack Obama to Donald Trump and has heightened tensions between the two countries when it comes to negotiations in Syria and Ukraine.
President Barack Obama said in an interview with National Public Radio that the United States will take action against Russia over the election issue.
"I think there is no doubt that when any foreign government tries to impact the integrity of our elections ... we need to take action and we will," he said according to excerpts of the interview released by NPR.
"At a time and a place of our own choosing. Some of it may be ... explicit and publicised; some of it may not be. ... Mr. Putin is well aware of my feelings about this, because I spoke to him directly about it," Obama said.
The news comes one day after Mr Earnest told reporters that Mr Trump was "obviously" aware that Russia was involved, and that the hack would benefit his campaign.
Mr Earnest said: "Only Russia's senior-most officials could have authorised these activities. It's pretty obvious."
The lack of specific proof to be shared publicly has undermined those accusations, however.
Mr Putin's spokesman Dmitry Peskov said on Thursday the claim that Russian agencies hacked emails of Democratic Party officials, including Ms Clinton's campaign chair John Podesta, and sent them to WikiLeaks, was "laughable nonsense".
Mr Trump also denied the claims. He told Fox News on Sunday that the hacking claims were "ridiculous". He previously said his call for Russia to hack Ms Clinton's emails was "sarcastic".
No one in the White House, Congress or the intelligence community found it "funny" that a US adversary was trying to "destabilise our democracy", said Mr Earnest.
Former ambassador to Russia: Putin wanted 'revenge' against Clinton
The FBI and the CIA have offered differing accounts of whether the Russians were involved.
But Harry Reid, senate majority leader, said Mr Putin was "clearly involved".
"Having been the former head of the KGB, does that surprise you?" he said. "And does it surprise anybody today when he denied it?"
Two Republican senators – John McCain and Lindsey Graham – have joined Democrats to call for a bipartisan inquiry into the extent of Russia's involvement in the election. Mr Graham insisted that the hack was not a political issue.
"It could be us next," he said, referring to a situation where Russia wanted to harm the Republicans.
The motives for the alleged cyber attack were multifaceted, according to NBC sources.
Mr Putin had a "vendetta" against Hillary Clinton, and this morphed into a desire to highlight corruption in American politics and split off key US allies, according to Michael McFaul, former US ambassador to Russia.
Agenices contributed to this report.
Register for free to continue reading
Registration is a free and easy way to support our truly independent journalism
By registering, you will also enjoy limited access to Premium articles, exclusive newsletters, commenting, and virtual events with our leading journalists
Already have an account? sign in
Join our new commenting forum
Join thought-provoking conversations, follow other Independent readers and see their replies