Donald Trump's slimmed down White House could save $22m - but he's already spent at least $24m on travel
President is estimated to have spent at least $24m of taxpayer money on trips to his luxury Florida resort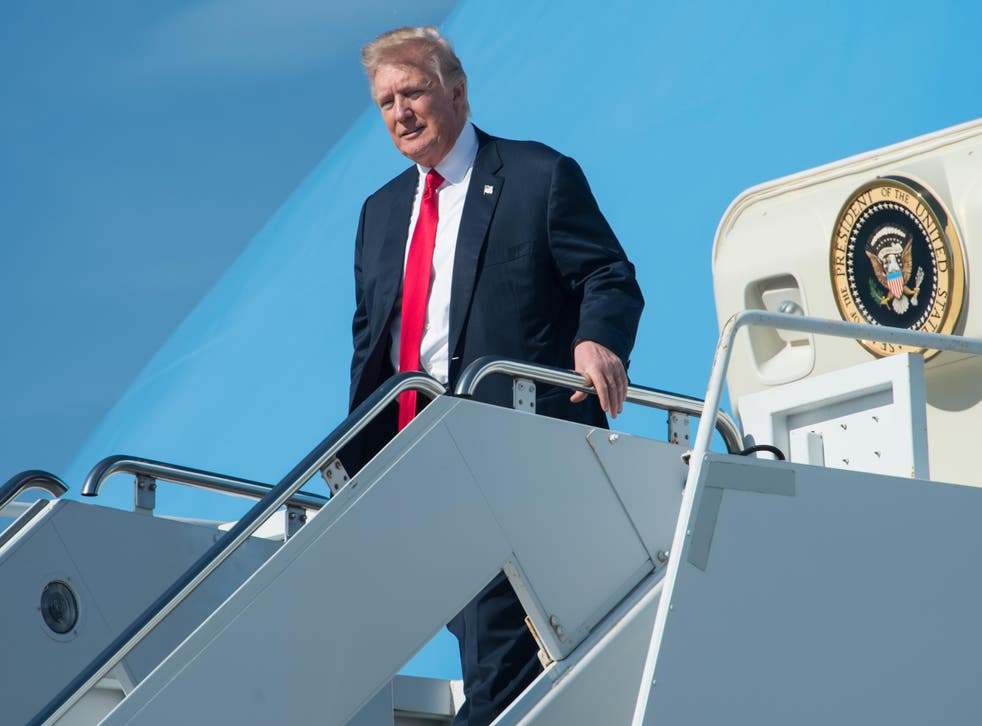 Donald Trump's leaner White House staffing numbers has been projected to save tax-payers a total of $22m (£17m), but the President is estimated to have already spent a larger amount of public money to fund trips to his luxury Mar-a-Lago resort.
According to Forbes magazine, the projected four-year savings from the White House's payroll could reach $22m (£17m), following the Trump administration releasing its annual report on White House office personnel.
The calculations come from OpenTheBooks.com, a non-profit organisation that charts government spending of taxpayer money across the US, which reports that in 2017, the Trump administration payroll at the White House amounts to $35.8m (£27.6m) for 377 employees, versus a total payroll of $40.9m (£31.6m) for 476 employees in 2015 under Barack Obama's administration, a saving of $5.1m (£3.9m).
Mr Trump reportedly has 110 fewer employees at the White House at this point in his Presidency compared to Mr Obama, though the number of Assistants to the President, the most trusted advisors to the Commander-in-Chief, remains the same.
Melania Trump has a significantly smaller staff as First Lady compared to her predecessor. Mrs Trump has a team of five staffers compared to Michelle Obama's staff of 24 in 2009, Forbes reported.
There are 22 Assistants to the President on the White House payroll, who account for the highest paid members of his team and earn $179,700 (£138,700) each. They include Chief Strategist Steve Bannon and Senior Counselor Kellyanne Conway, CNBC reports, and just six of them are women.
Trump renews attack on media with video showing him 'beating up CNN'
While the Trump administration's overall payroll may have shrunk, the top earners have received the equivalent of a $3,000 (£2,300) pay rise, as the highest paid employees in Mr Obama's administration in 2016 earned a maximum of $176, 461 (£136,263) each, the broadcaster reported.
But while the President may be projected to save $22m through a leaner White House operation, he has reportedly spent at least two million more than this amount of taxpayer dollars on trips to his Mar-a-Lago resort in his first 100 days in office.
In April, the President was estimated to have spent $24m (£19.2m) on trips to his luxury Florida resort, where he had spent seven out of his 10 first weekends in office.
Each trip requires the President to be accompanied by an extensive security detail and is estimated to cost around $3m (£2.4m).
The estimated $24m spent on travel expenses in the first 10 weeks of Mr Trump's presidency outstrips President Obama's costs, which averaged at $12.1m (£9.3m) for each year he was in office.
Join our new commenting forum
Join thought-provoking conversations, follow other Independent readers and see their replies