'Complete and utter failure' of White House security allows intruder to 'rattle President's back door'
Donald Trump was in residence at the time of the 'complete and utter total failure' of security
Rachel Roberts
Saturday 18 March 2017 13:16 Comments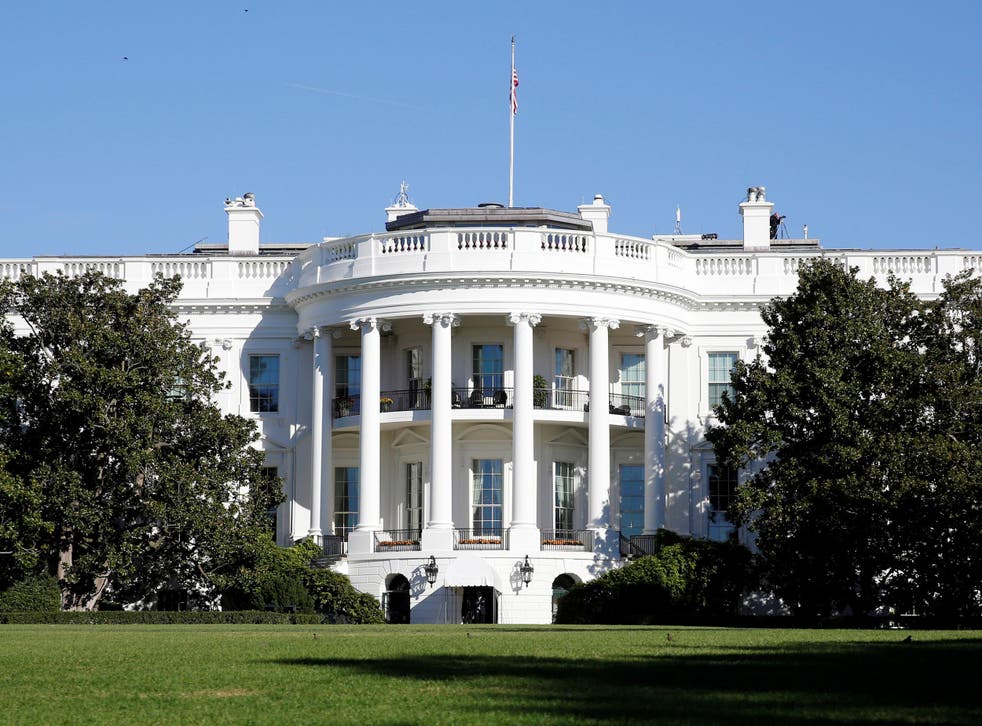 The intruder who got into the White House last week managed to peer through a window and rattle a handle at the South Portico entrance – known as the President's back door.
House Oversight Chairman Jason Chaffetz called the incident "a complete and utter total failure" of the complex, high-tech security system.
The US Secret Service put out a statement confirming the scale of the security breach which happened while Donald Trump was in residence, after an unnamed source leaked information to CNN.
The intruder, named as 26-year-old Californian resident Jonathan T Tran, was in the building for nearly 17 minutes before he was arrested and was seen hanging around outside hours before.
Mr Tran carried a back pack with mace and a letter for the President as he scaled three fences up to eight feet high to gain access.
Despite activating alarms, he was able to give secret service officers the slip at one security point by hiding behind a pillar of the East Wing entrance.
He was reportedly seen in the Pennsylvania Avenue area as early as 6pm, almost six hours before he was arrested.
Mr Chaffetz, who was briefed by Homeland Security, confirmed the intruder managed to "rattle the door handle", but he did not gain entrance and was eventually arrested at 11.38pm last Friday.
He said security staff were left angry and frustrated that they had struggled to locate the man after he set off multiple security sensors.
"That's why we spend billions of dollars on personnel and dogs and technologies and fences and undercover people and video surveillance," Mr Chaffetz said.
"And yet the person is able to get up close to the White House and spend 17 minutes before he's apprehended. That's unbelievable."
He said his committee learned of additional allegations that weren't in the original affidavit given to the court, including triggered alarms that were ignored and that the suspect "may have moved around on the White House grounds undetected for a considerable amount of time".
Mr Chaffetz said the suspect also "may have attempted entry into the building".
"If true, these allegations raise questions about whether the agency's security protocols are adequate."
The White House has a complex web of security in its different zones, with the system mostly relying on infrared and microwave technology to trigger alarms – but these can be subject to malfunction and false activation.
More than 50 interviews have so far been conducted as part of the ongoing investigation which has included scrutiny of video footage and radio transmissions.
The Secret Service statement said "immediate steps" had been taken to tighten up security, including "additional posts, technology enhancements and response protocols."
"The men and women of the Secret Service are extremely disappointed and angry in how the events of March 10 transpired," the statement said.
When approached by a Secret Service officer on the south grounds and asked whether he had a pass authorising him to be in the restricted area, Mr Tran replied, "No, I am a friend of the President. I have an appointment," according to a Washington DC police report.
Asked how he got there, he said he "jumped the fence."
After the incident, the Secret Service insisted the President was never in danger. Mr Trump said the intruder was a "troubled person" and praised the service, saying it had done a "fantastic job" in apprehending the individual.
Mr Tran was charged with entering or remaining in restricted grounds while using or carrying a dangerous weapon, and faces a maximum of 10 years in prison, according to Bill Miller, a spokesman for the US Attorney's office.
No hazardous materials were found in the intruder's backpack and a search of the north and south grounds complex found "nothing of concern" according to reports.
Standard practice in dealing with White House intruders is for security to hand them over to the local police department, as happened in this case.
This was the first known security incident since Mr Trump took office, although there have been a number of incidents of people gaining access to the White House grounds over the past few years.
In 2014, 42-year-old Omar Gonzales, from Texas, made it through the north portico doors with a three-and-a-half-inch folding knife in his pocket before he was apprehended, according to the Secret Service. The Obama family was not at the White House at the time.
Four sitting presidents have been assassinated, the last being John F Kennedy in 1963, and there have been more than 20 known attempts to kill sitting and former presidents.
Register for free to continue reading
Registration is a free and easy way to support our truly independent journalism
By registering, you will also enjoy limited access to Premium articles, exclusive newsletters, commenting, and virtual events with our leading journalists
Already have an account? sign in
Join our new commenting forum
Join thought-provoking conversations, follow other Independent readers and see their replies