White House intruder arrested after scaling fence around Donald Trump's residence
'I am a friend of the president. I have an appointment,' says man carrying backpack who broke into grounds while President there
Harriet Agerholm
Saturday 11 March 2017 17:02 Comments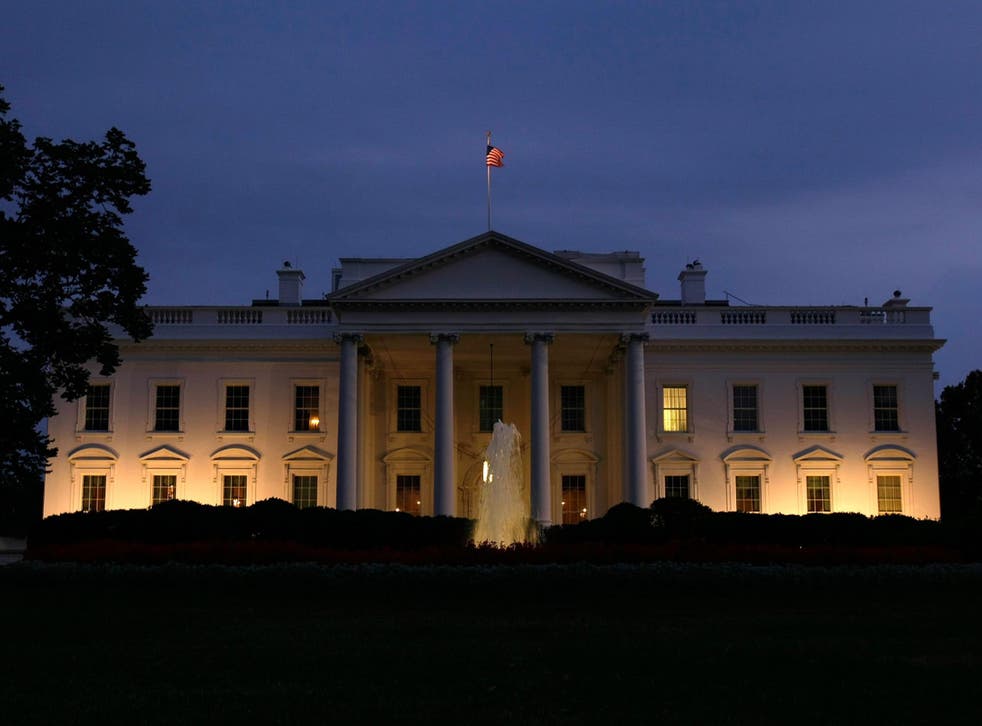 An intruder has been arrested after entering the White House grounds, the US secret service has said.
The interloper entered the property on Friday night and was arrested at around 11.38pm near the south entrance to the residence wing — where President Donald Trump and his guests often stay.
The male trespasser was carrying a backpack and scaled a fence to get into the White House grounds, according to reports.
The suspect, identified in court documents as California resident Jonathan Tran, 26, is scheduled to appear in federal court on Monday, said Washington DC police.
When approached by a Secret Service officer on the south grounds about 11.38pm Friday and asked whether he had a pass authorising him to be in the restricted area, Mr Tran replied, "No, I am a friend of the president. I have an appointment," the police report said.
Asked how he got there, he said he "jumped the fence."
Trump adviser Roger Stone repeats wiretapping claims on Russia Today
Mr Tran was charged with entering or remaining in restricted grounds while using or carrying a dangerous weapon, and faces a maximum of 10 years in prison, said Bill Miller, a spokesman for the US Attorney's office.
Mr Trump, who was in the residence at the time, was not in any danger from the security breach, CNN reported.
After the incident, the President said the intruder was a "troubled person" and praised the secret service, saying it had done a "fantastic job" in apprehending the individual.
No hazardous materials were found during a search of the intruder's backpack.
The controversial orders Donald Trump has already issued

Show all 9
A search of the south and north grounds of the White House complex found "nothing of concern to security operations".
Homeland Security Secretary John Kelly was briefed on the incident.
The secret service did not provide an update on the individual's status. Standard practice is to hand intruders over to the local police department.
Register for free to continue reading
Registration is a free and easy way to support our truly independent journalism
By registering, you will also enjoy limited access to Premium articles, exclusive newsletters, commenting, and virtual events with our leading journalists
Already have an account? sign in
Join our new commenting forum
Join thought-provoking conversations, follow other Independent readers and see their replies