Donald Trump White House 'targeting US journalists with help from Russian intelligence', former NSA analyst says
Explosive claim by former NSA analyst adds weight to allegations of collusion between Trump administration and Kremlin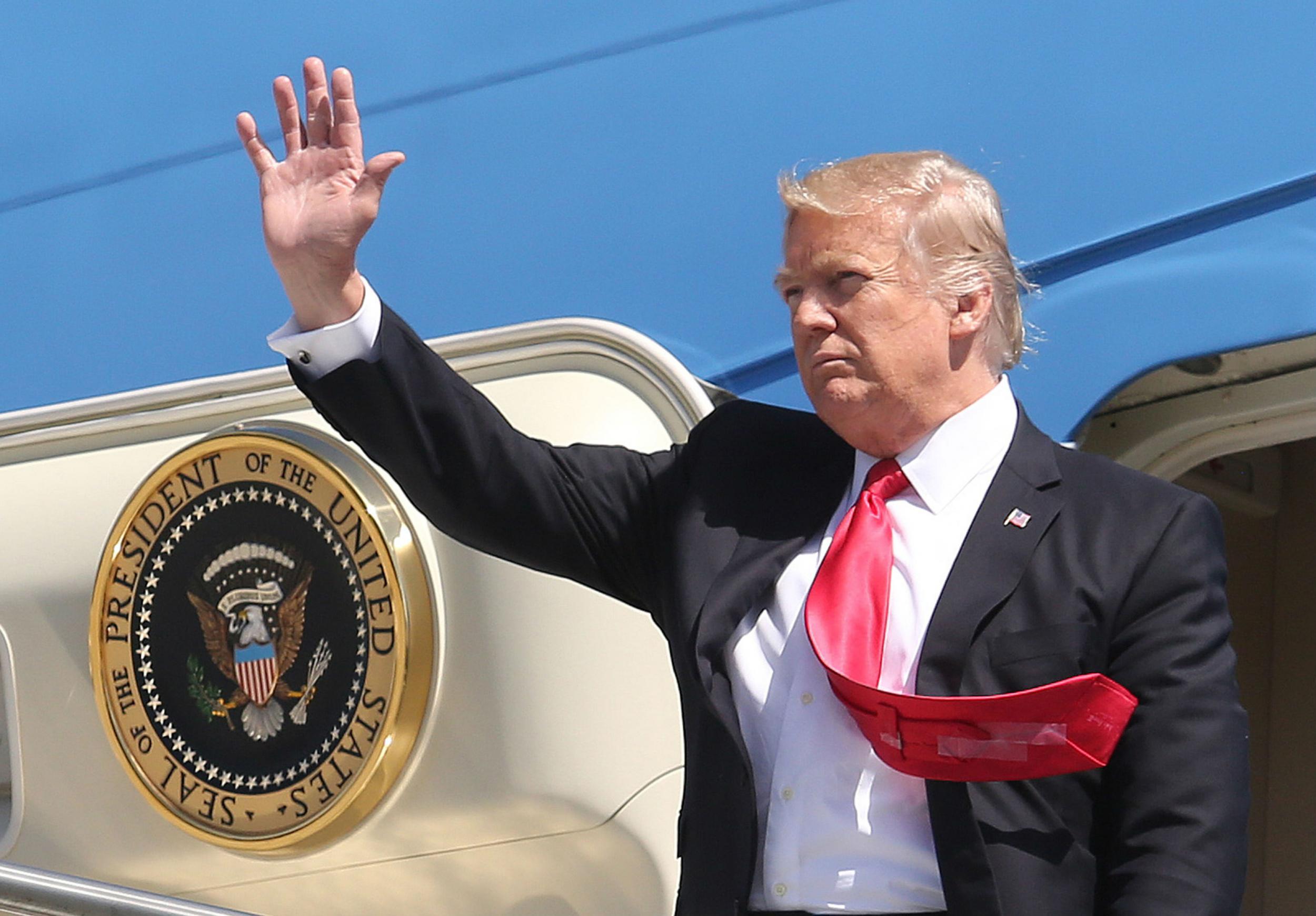 US President Donald Trump is allegedly targeting US journalists with help from Russian intelligence, a former National Security Agency (NSA) analyst has claimed.
John Schindler, a security expert and former counterintelligence officer, tweeted: "Learned fm very reliable IC sources that Trump WH, w/help fm Russian intel, is targeting US journalists. Rough road ahead. Get ready, peeps."
It was not immediately clear in what way journalists were allegedly being targeted however the explosive claim is likely to add weight to allegations of Trump-Russia collusion.
It came as the White House was hit last week with a "triple whammy" of new media reports linking the Trump administration with Russia, throwing the White House on the defensive and sparking fresh calls for a formal investigation.
The most significant of the claims – that Mr Trump's new Attorney General, Jeff Sessions, met twice with the Russian ambassador during the 2016 election – was first reported in the Washington Post.
Mr Sessions has since agreed to step aside from all investigations of Russia's interference. However, he denied suggestions he lied under oath and misled Congress.
The New York Times also reported Russian officials met associates of Mr Trump in multiple European cities during his election campaign.
It cited three former American officials, and said the meetings had been monitored by the British and Dutch intelligence services who then in turn notified the US government under Barack Obama.
American spies had also intercepted Russian communications in which officials, including some with the Kremlin, discussed contacts with the Trump team, the Times reported.
It came as Press Secretary Sean Spicer blocked major news outlets from attending a White House press gaggle, leading senior industry figures to accuse the Trump administration of "unconstitutional censorship".
Outlets including CNN, The New York Times, the BBC, The Guardian and BuzzFeed were all barred from the event, despite far-right organisations Breitbart News, One America News Network and The Washington Times all being granted access.
It led some to accuse Mr Trump of trying to evade questioning on alleged Russian interference in the election campaign by blocking many of the organisations responsible for breaking the biggest Trump-Russia stories.
A new poll found a majority of Americans would support a Congressional investigation into claims that Mr Trump's administration had close ties with Russia during his presidential campaign.
Just over half (53 per cent) of US citizens want the alleged communications investigated, while 54 per cent want a Congress investigation into general Russian interference in the election, the survey for NBC News and The Wall Street Journal found.
The findings also revealed 38 per cent of Americans think Mr Trump's relationship with Russian President Vladimir Putin is too friendly, while 29 per cent believe the relationship is not too friendly.
Join our commenting forum
Join thought-provoking conversations, follow other Independent readers and see their replies