Vandals destroy shop windows and graffiti anti-Semitic slurs in Philadelphia on 78th anniversary of Kristallnacht
On 8 November 1938, Nazis in Germany set fire and destroyed Jewish homes - today the vandalism in the US is an eerie reminder of the not so distant past
Rachael Revesz
New York
Wednesday 09 November 2016 20:32 Comments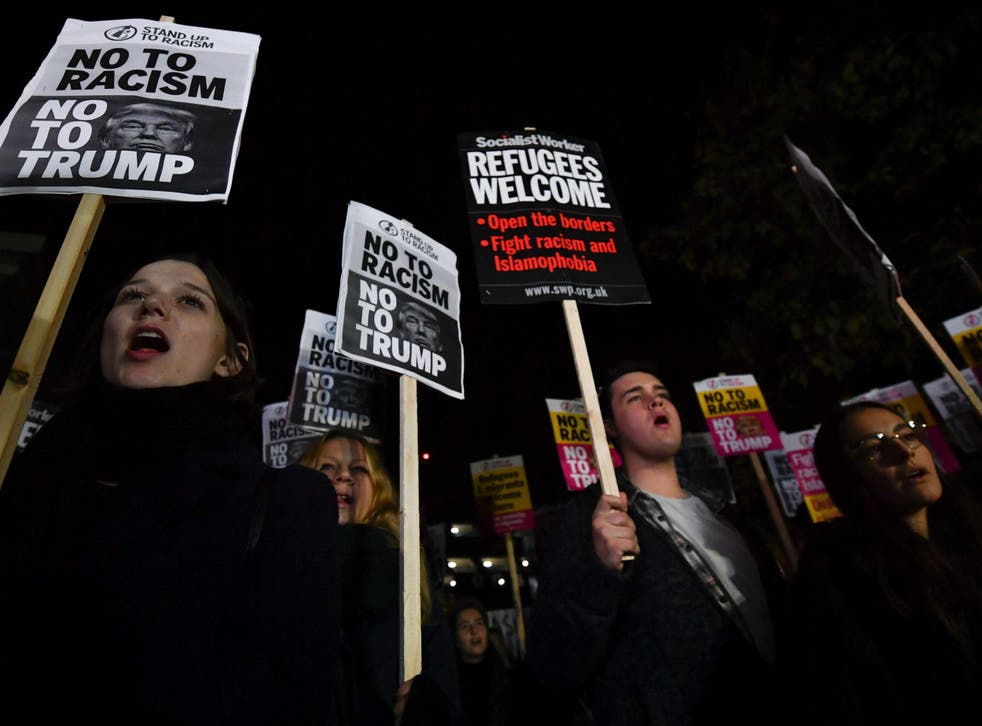 "Sieg Heil 2016," read black letters, scrawled across a shop window in Philadelphia.
The Nazi-era phrase was written the day after Donald Trump won the presidency, and on the 78th anniversary of Kirstallnacht in Germany.
On 8 November 1938, fascists torched, vandalized and destroyed Jewish homes, shops and synagogues.
They painted stars and racial slurs, broke windows and caused fear and panic as Hitler rose to power.
On a grey, damp day in November 2016, the vandalism on the streets of Philadelphia is a haunting reminder of the all too recent past. A vandal wrote a Nazi phrase in black spraypaint on the window of an abandoned fur shop on Broad Street, alongside a swastika.
Police are investigating the vandalism as a possible hate crime, according to Philly Mag.
During the presidential campaign trail, various ethnic minority groups have felt the heat of Mr Trump's heated rhetoric.
The next president has repeatedly iterated his his anti-immigrant stance, he proposed to carry out "extreme vetting" of Muslims and to build a wall along the US-Mexican border.
The Council on American-Islamic Relations (CAIR) found that as of 15 September there were 55 Islamophobic attacks carried out on mosques across the US this year alone. The previous year there was 79 similar incidents.
Trump victory speech calls on Americans to become 'one united people'
On the day he announced his residency, Mr Trump said that Mexicans were bringing "crime and drugs" and they were "murderers and rapists".
"And some, I assume, are good people," he added.
In his Gettysburg address, Mr Trump told voters that within his first 100 days in the White House he would suspend immigration from war-torn countries like Syria, carry out "extreme vetting" on all immigrants to ensure they would live by "American values" and stop federal funding for sanctuary cities.
In an attempt to woo African American voters, Mr Trump asked in a church in Ohio: "What the hell do you have to lose?"
He insisted that within inner cities, black people did not have jobs or good schools, and might as well vote for him.
Register for free to continue reading
Registration is a free and easy way to support our truly independent journalism
By registering, you will also enjoy limited access to Premium articles, exclusive newsletters, commenting, and virtual events with our leading journalists
Already have an account? sign in
Register for free to continue reading
Registration is a free and easy way to support our truly independent journalism
By registering, you will also enjoy limited access to Premium articles, exclusive newsletters, commenting, and virtual events with our leading journalists
Already have an account? sign in
Join our new commenting forum
Join thought-provoking conversations, follow other Independent readers and see their replies