Trump team sparks fears of 'witch hunt' as it seeks names of Energy Department climate experts
Questionnaire 'threatens to undo decades of progress on climate change', warns Democratic Congressman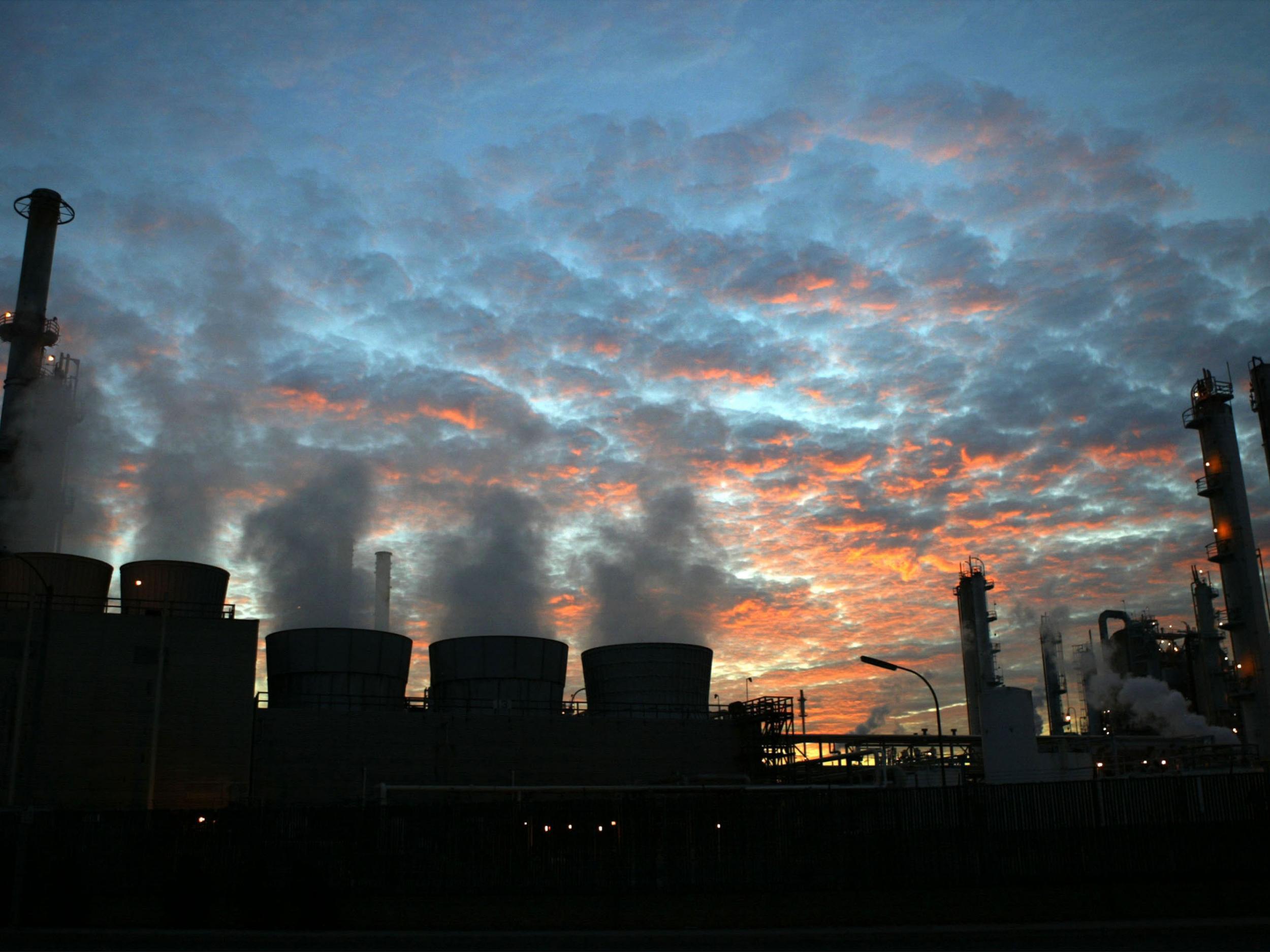 Donald Trump's transition team has circulated a 74-part questionnaire at the Department for Energy that requests the names of employees who have attended climate talks over the last five years.
The detailed survey also asks for the names of contractors that were present at the conferences, all the emails and documents relating to the talks, and information about programmes "essential to meeting the goals of Barack Obama's Climate Action Plan".
The President-elect and his team have previously promised a bonfire of the Democrat's global warming policies, including "job-killing" regulations and the Paris climate accord.
Mr Trump has questioned the reality of climate change and recently appointed Scott Pruitt, a climate change denier, as head of the US Environmental Protection Agency (EPA).
The questionnaire prompted concern about a potential political "witch hunt" for civil servants sympathetic towards policies designed to reduce climate change.
The survey spans a broad array of Energy Department activities, including its loan and technology research programmes, responses to Congress, and the development of offshore wind.
Even the department's independent statistics branch – the Energy Information Administration – was the subject of at least 15 questions, including one that asked it to justify measuring how much carbon dioxide pollution the US generates.
The survey also asks the office whether its predictions underestimate future US oil and gas production.
Critics said the questions in the survey appeared to align with the views of conservative groups such as the Heritage Foundation.
Thousands of scientists have signed petitions demanding the Trump administration not interfere with scientific integrity and asking it not to single out individual researchers whose work conflicts with its political agenda.
Such a collision could interfere in the functioning of the future federal government, if significant conflict breaks out between the officials and incoming politicians.
Climate change: It's "game over" for planet earth
Democratic Senator Edward Markey said that punishing civil servants for their work under previous administrations "would be tantamount to an illegal modern-day political witch hunt and would have a profoundly chilling impact on our dedicated federal workforce".
His concerns were echoed by Robert Weissman, president of the watchdog group Public Citizen, who said in a statement that the questionnaire "suggests the Trump administration plans a witch hunt for civil servants who've simply been doing their jobs".
"Democrats and Republicans alike should unite to condemn any action that intimidates, threatens or retaliates against civil servants for lawfully doing their jobs," he added.
Democratic Congressman Bill Foster, a physicist, also warned the questionnaire "threatens to undo decades of progress we have made on climate change".
Yet Michael McKenna, a former Energy Department official who worked under George W Bush administration and initially led Mr Trump's Energy Department transition, told The New York Times people should not be alarmed.
"If meetings happened and important stuff was decided, voters have a right to know," he said.
"It's not a matter of national security. The transition is not asking about nuclear weapons. They are asking about meetings about modelling for God's sake."
Yale University environmental historian Paul Sabin told the Washington Post that previous administrations had tried to implant experts aligned with their own agendas in government departments.
"But what seems unusual is singling people out for a very specific substantive issue, and treating their work on that substantive issue as, by default, contaminating or disqualifying," he said.
10 photographs to show to anyone who doesn't believe in climate change
Show all 10
Michael Halpern, the deputy director of the Center for Science and Democracy at the Union of Concerned Scientists, told Bloomberg – which first uncovered the questionnaire – that it was "certainly alarming that they would be targeting specific employees in this way".
"Scientists are looking at this with some suspicion, because many of the people who have been chomping at the bit to dismantle federal climate change science programmes are now deeply embedded in the transition," he said.
He added that Trump team members were already in place at the EPA and NASA.
John Podesta, former head of the Obama transition, told the New York Times: "To the best of my knowledge, no one in the 2008 transition asked questions about meeting attendance."
After Mr Trump's election, climate scientists were offered a guide on how to avoid legal harassment.
Join our commenting forum
Join thought-provoking conversations, follow other Independent readers and see their replies