Drug advocate Charlo Greene says Hillary Clinton should 'beg for forgiveness' from black community
Ms Greene made headlines when she ended her job as a television reporter by declaring 'F*ck it, I quit'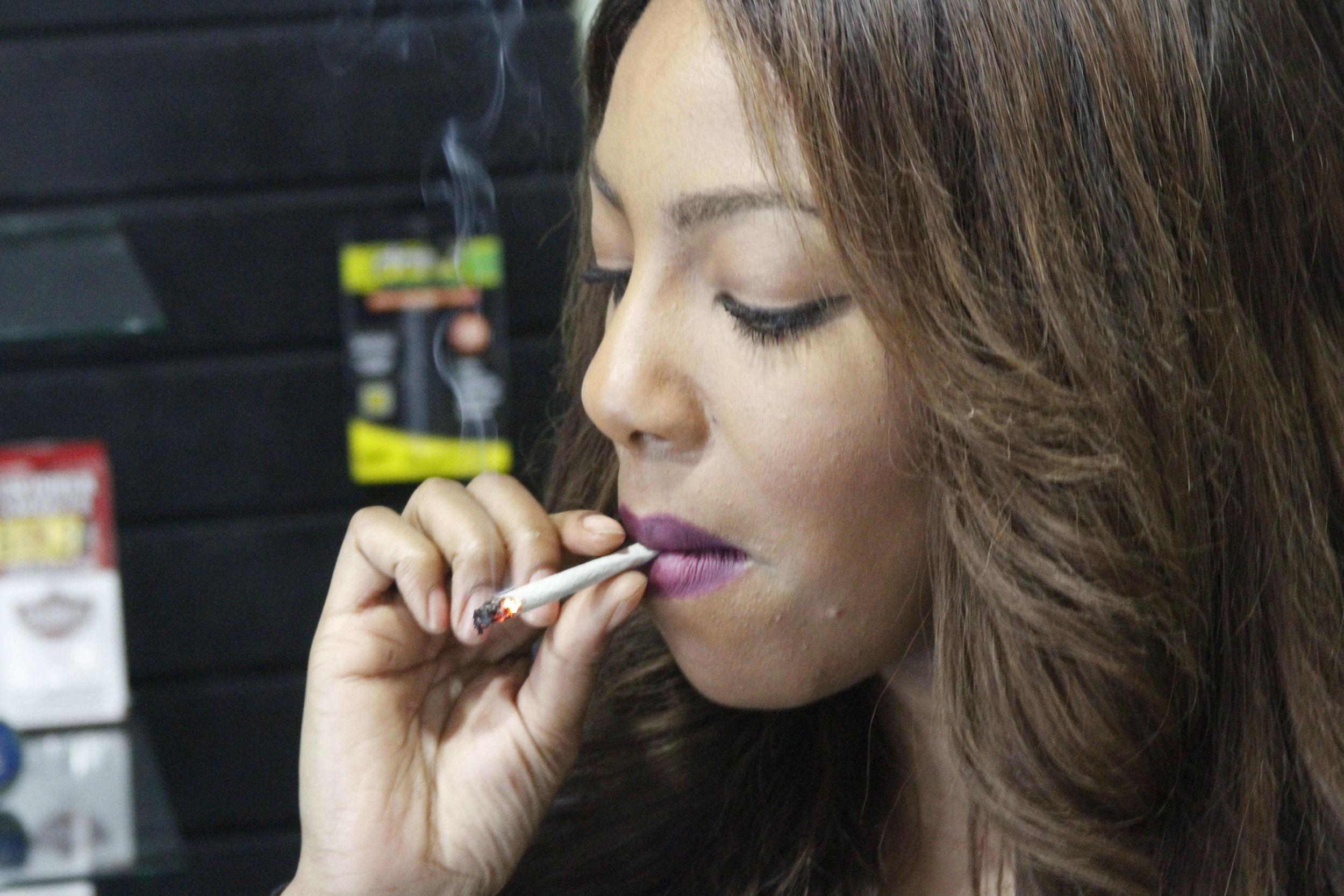 A marijuana advocate who quit her previous job as television reporter live on air, has said Hillary Clinton should "beg for forgiveness" from black people after supporting drug laws that discriminated against the African-American community.
As the United Nations holds a special session that will examine the failings of the so-called war on drugs, Charlo Greene said the Democratic frontrunner had never apologised for her role in supporting laws in the 1990s that sent tens of thousands of African Americans to jail.
Ms Clinton has admitted there was some negative aspects of the 1994 Violent Crime Control and Law Enforcement Act, passed by her husband's administration and which she supported.
But she has defended other elements of the legislation, which toughened sentences for the use of drugs such as crack cocaine, promoted longer sentences, expanded the death penalty and included the notorious three-strikes rule.
"She needs to beg for forgiveness from our community if she is seeking our vote," Ms Greene told The Independent. "She needs to acknowledge how harmful she was - the lives and futures that were lost because of her advocacy."
Ms Greene, who is African American, added: "If she cannot admit that, then she does not deserve any black votes, or brown votes."
The activist, whose legal name is Charlene Egbe, made international headlines two years ago when she ended her job as a television reporter with Alaska's KTVA network, announcing that she wanted to put her energies into making the drug legal and declaring: "F*ck it, I quit."
Ms Greene has since founded a cannabis dispensary in Anchorage and become a national advocate for a more humane approach to drugs. She said she hoped the UN meeting resulted in genuine action rather than just talking points.
"I'm hoping this meeting brings change. We need a commitment to make the change," she said.
She said one simple thing that could be done would be to "remove the issue of marijuana" from the broader debate on drugs by decriminalisig and freeing up the resources and energy devoted to it.
"We should no longer send people to jail for a plant. That is a really simple idea," she said.
Ms Greene said she believed the war on drugs, which in the US led to era of mass incarceration in which African American constitute 1 million of the 2.3 million people behind bars, and which Ms Clinton now rails against, was inextricably linked to racist attitudes.
"It's at the root, it's everything. For cannabis it was to target Mexicans and blacks. For heroin it was to target Asians," she said. "The communities that were targeted were the counties of colour not white communities."
On Tuesday, delegates at the UN meeting were told that ideas had been planted that would hopefully address a policy that had been shown to fail.
"All sorts of seeds were planted that will mature and blossom in coming years," said Ethan Nadelmann, executive director of the New York-based Drug Policy Alliance.
His group orchestrated the release on the eve of the summit of an open letter to the UN Secretary General, Ban Ki-Moon, urging an end to the war on drugs.
Signed by figures such as Richard Branson and presidential hopeful Senator Bernie Sanders, it stated: "The drug control regime that emerged during the last century has proven disastrous for global health, security and human rights."
Join our commenting forum
Join thought-provoking conversations, follow other Independent readers and see their replies