Is there a duck poisoner at large in Los Angeles? Dozens of dead birds wash up on shores
Heartbreaking deaths of ducks in a park in Los Angeles make locals concerned for the welfare of birds in the area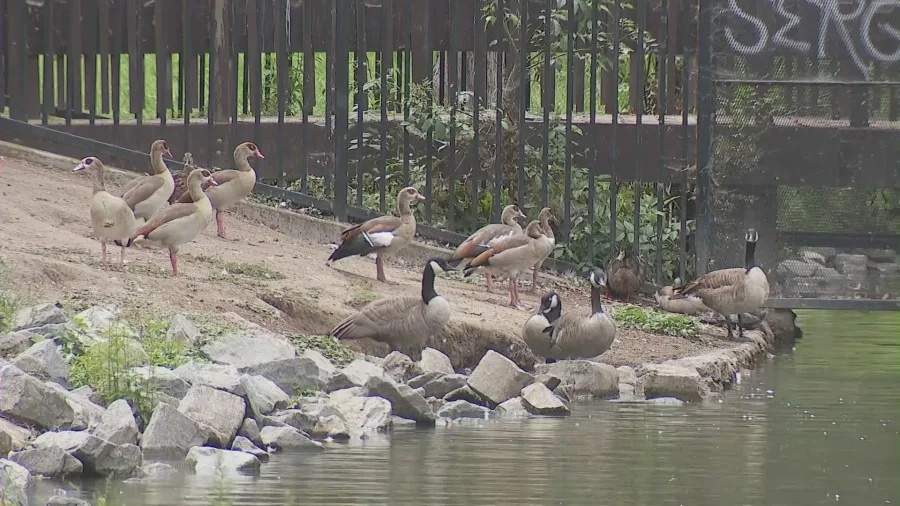 Ducks have mysteriously been found sick, dying or dead by nearby residents in a park in Boyle Heights, Los Angeles.
This baffling discovery of the bodies of dead ducks in Hollenbeck Park has been described as heartbreaking and concerning by those who visit the park often.
"I come every weekend to walk my dog through here," said Margarito Garcia, a visitor to the park. "Unfortunately, it looks like someone has been poisoning the ducks, I think, because they are dying slow."
Mr Garcia also said he noticed a goose protecting a dying duck by hovering around it.
"I usually come running here around the lake and, you know, sometimes you'll see birds, but there's just any number of them, like at least 15 or so just washed up on the shore," said one woman, another visitor of Hollenbeck Park.
The woman said she first spotted the dead ducks on Saturday, and when she returned to the park the next day, to her anguish, there were even more, around five dead and one struggling to stay alive.
While some visitors think the cause of death may be poisoning, the reasons behind the ducks falling ill are still unknown.
Several people who have spotted the ducks have reported the puzzling deaths to animal control but have yet to hear a response, according to KTLA.
Howie Berkowitz, founder of the Duck Pond of Lake Elsinore, said that other issues could be causing the ducks to fall ill and die.
"One is that the water is actually contaminated and that could be either through someone has done that, or the other possibility is that there is poisonous algae out there, especially during the summer when the water gets hot," he said.
Mr Berkowitz also added that any ducks that look ill need to be seen by a veterinarian immediately. "The faster they can administer some activated charcoal, the faster it'll stop the problem," he said.
Another suspected issue is that the park ducks may be subject to a deadly illness called avian botulism, where a duck has ingested lethal bacteria and dies. This can be devastating for the local habitat, as flies can then feed on the infected duck carcasses, which will carry the illness and pass it to other animals in the area, according to an avian expert who spoke to KTLA.
A necropsy will need to be performed on one of the dead ducks to determine if the cause of death is avian botulism or something more sinister.
Visitors of the park hope that the issue will be resolved quickly by authorities to prevent more deaths of the park ducks.
"Hopefully it's something small and people are not intentionally killing them," one visitor said.
Avian botulism was found in another Californian body of water, Tulare Lake, in early August, according to The San Diego Union-Tribune. Lake crew have had to use airboats to collect the ill and dead birds from the water.
Join our commenting forum
Join thought-provoking conversations, follow other Independent readers and see their replies