6.3 magnitude earthquake strikes northern Argentina
Quake hit 50 miles north west of the town of San Antonio de los Cobres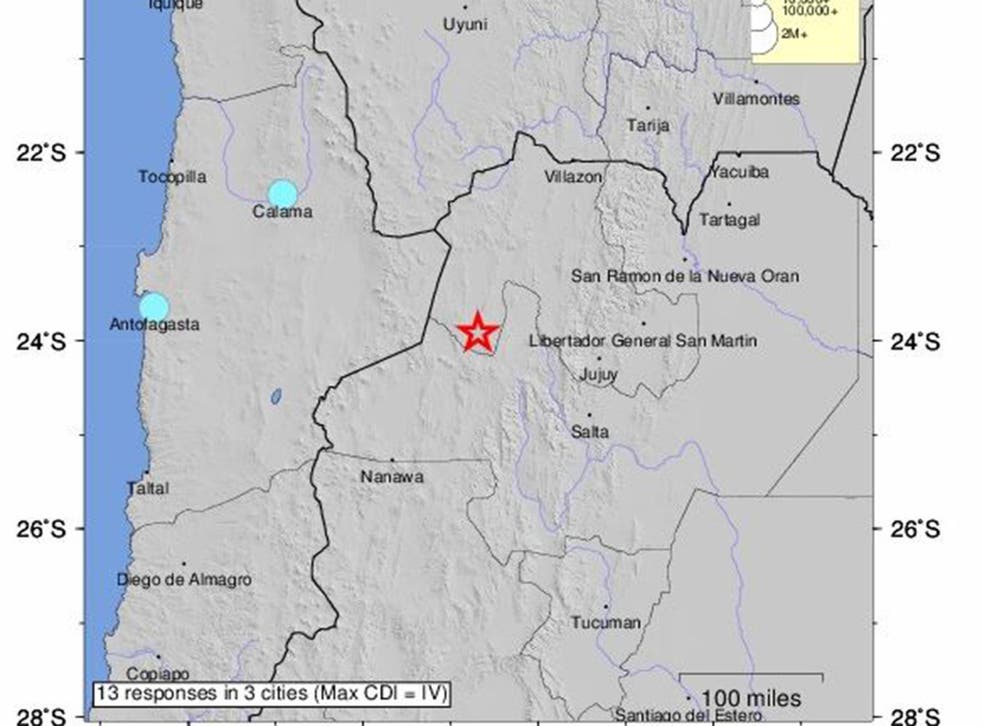 An earthquake has struck the north of Argentina near the border with Chile.
The quake struck 50 miles north west of the town of San Antonio de los Cobres with a depth of 200.6km.
The United States Geological Survery (USGS) said the likelihood of any fatalities was low.
It is the third earthquake to strike the region in the last few months with 6.4 and 6.2 magnitude quakes striking nearby late last year.
Earthquakes are common in the region which is near a point where three tectonic plates meet in Chile.
In 2010, a major earthquake struck Chile further south near the coast and the aftershocks could be felt in Argentina.
At least 500 people in Chile were killed and tsunami warnings were issued in Hawaii, Tahiti, New Zealand and other Pacific islands.
Join our new commenting forum
Join thought-provoking conversations, follow other Independent readers and see their replies