Eclipse 2017: The best and funniest reactions to the super rare phenomenon
Millions turned out to see the once-in-a-lifetime event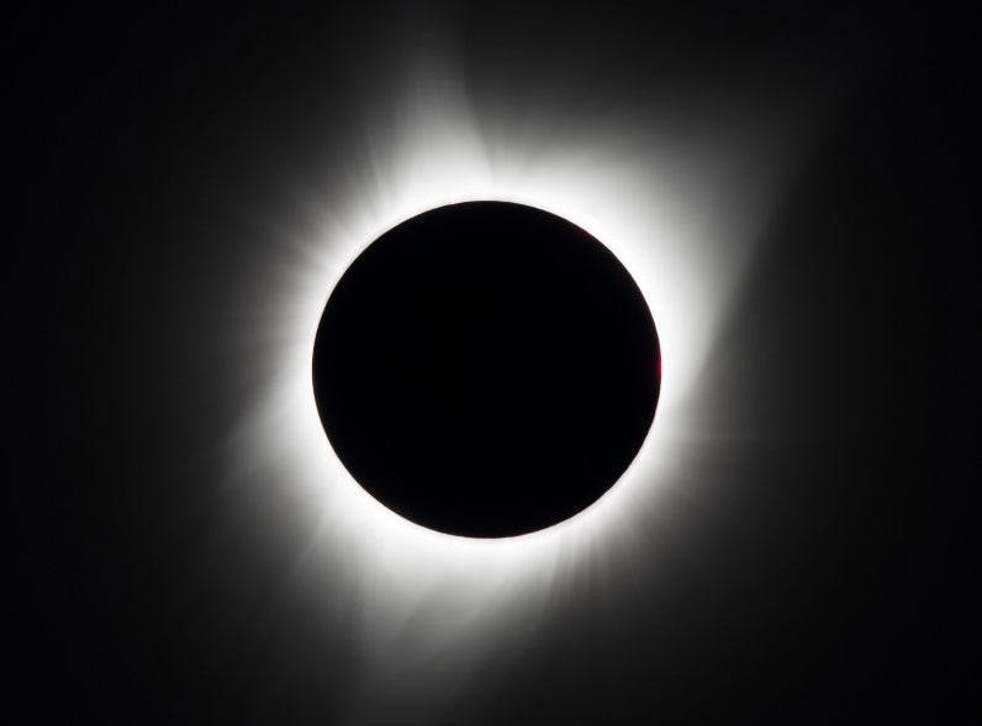 Millions of Americans have gathered to witness the first coast-to-coast solar eclipse in nearly a century.
Anticipation mounted on Monday when the eclipse's totality - the line of shadow created when the sun is completely obscured - hit the shore of Oregon and rapidly moved eastwards to South Carolina.
Many observers used high tech camera equipment to record the event. Others documented the eclipses's unusual effect on shadows and animals.
Pictures of the once-in-a-lifetime event quickly flooded social media.
In addition to providing an impressive visual spectacle, eclipses are also a chance for scientists to study the sun more closely.
According to Nasa, the phenomenon will allow scientists to study the out atmosphere of the sun, the corona.
The corona usually cannot be seen against the bright background of the sun.
Join our new commenting forum
Join thought-provoking conversations, follow other Independent readers and see their replies