Ecuador rejects Belarus' extradition request of former police inspector Aliaksandr Barankov who may have faced the death penalty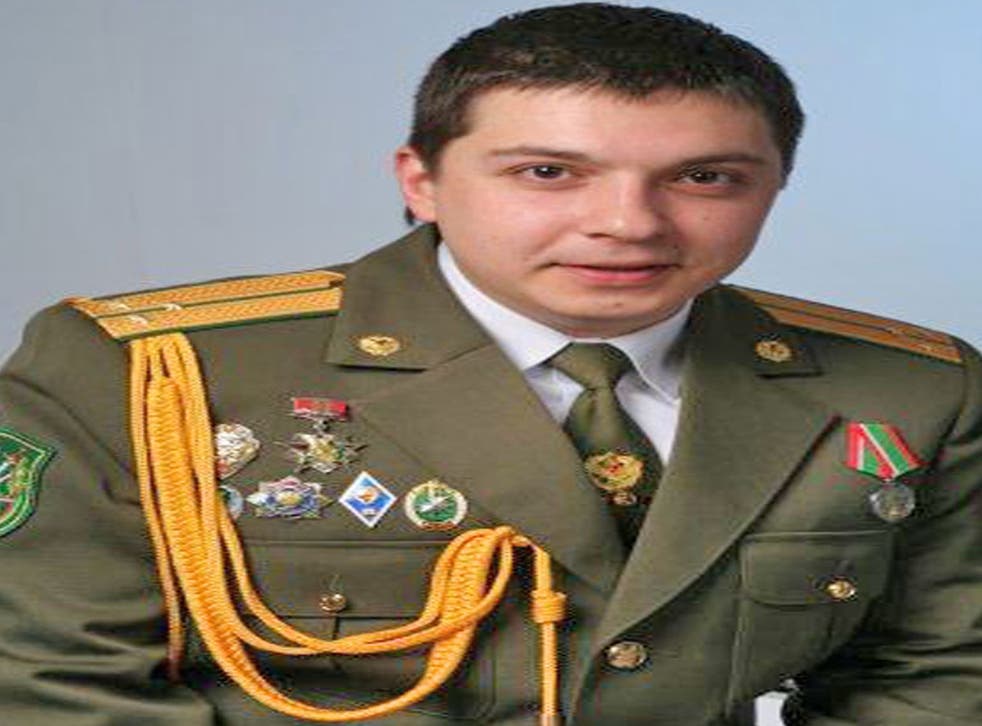 Ecuador has freed a Belarusian former police inspector who allegedly faced the death penalty in his homeland after uncovering government corruption there.
Judge Carlos Ramirez, of the National Court of Justice, in Quito, rejected the extradition request for Aliaksandr Barankov, which accused him of fraud and extortion. The reasons for the ruling have yet to be made public.
Wearing a grey hoodie, Mr Barankov, 30, walked free from Quito's Garcia Moreno prison on Wednesday afternoon. He made no comment but did give a two-fingered victory sign to waiting photographers. Ecuador's justice ministry tweeted that he was "in good health" and that his rights had been respected during his time behind bars.
His case had come under the international spotlight after the decision by Ecuador's president, Rafael Correa, to grant asylum to Julian Assange after the Wikileaks founder sought refuge in the country's London embassy. One similarity in both cases was the claim that each faced execution if extradited.
It is the second time Ecuadorian courts have ruled in favour of Mr Barankov, who faced an Interpol arrest warrant but claimed he faced political persecution. Judge Ramirez first blocked the extradition last October, finding the evidence presented by Belarus against him to be inadequate.
Nevertheless, Mr Barankov was arrested on 7 June after Ecuadorian authorities found that he had overstayed his visa. His lawyers blamed pressure from Belarus, whose president, Alexander Lukashenko, has been dubbed "Europe's last dictator" and was due to visit Ecuador later that month.
Mr Lukashenko has ruled the tiny former Soviet republic with an iron grip for 18 years. Human rights groups accuse him of fixing elections, jailing critics and heavy-handed management of the state-controlled economy.
Mr Barankov claims to have uncovered an oil-smuggling ring involving members of Mr Lukashenko's family and inner circle. He has won the support of democracy activists in Belarus. He originally fled to Ecuador, his girlfriend's homeland, in 2009, and his case first came to local prominence the following year when Ecuador granted him refugee status, but only after jailing him for 55 days for overstaying his visa.
Last week, Mr Correa stated that, had the court approved the extradition request, he had the power to "ratify or deny" the decision, implying that he would not have allowed his government to fall into the glaring contradiction of granting asylum to Assange while sending Mr Barankov to probable persecution and possible execution in Belarus.
Join our new commenting forum
Join thought-provoking conversations, follow other Independent readers and see their replies