Ecuador to tax fast food in effort to halt soaring obesity rate
'People are dying from bad food, not a lack of food' says President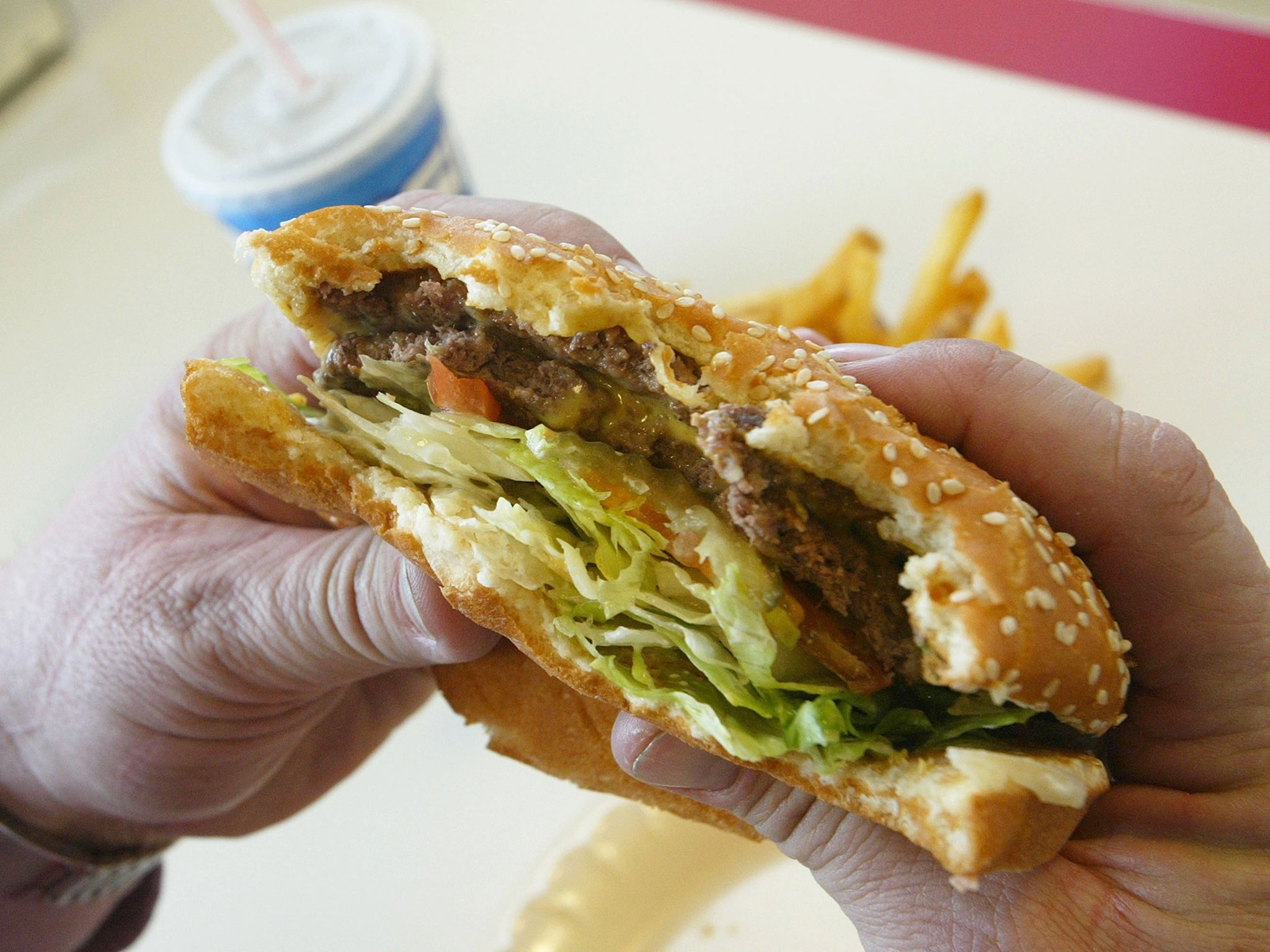 Ecuador is set to become the latest Latin American nation to crack down on junk food after President Rafael Correa promised a new tax to slim the South American nation's bulging waistlines.
Details of the levy have yet to be made public but Mr Correa's ruling alliance has a large majority in congress that invariably passes legislation with minimal changes, and the President's antipathy towards foreign fast food chains – especially from the US – is clear.
"People are dying from bad food, not a lack of food," he told local journalists. "People will stop eating so many McDonald's and Burger King hamburgers [with this tax]. This favours the production of our traditional gastronomy.
"If you want to make yourself sick, that is your problem. We are in a free country. But those who deliberately affect your health, they should contribute a little more to the healthcare system to help you once you are ill."
Latin America has some of the fastest rising obesity rates in the world, thanks to strong economic growth and a rapidly urbanising population. According to the Pan American Health Organisation, half the adults in the region are now overweight or obese, rising to three-quarters in some countries. In Ecuador, 63 per cent of people aged 19 to 59 and 30 per cent of children aged five to 11 are overweight, according to the Health Ministry.
Last year, Mexico – the world's fattest nation, after the US – slapped a tax of one peso, or around 5p, per litre on sugary drinks. Brazil and Chile are debating similar measures. Costa Rica, Peru and Uruguay have all banned junk food in schools. Ecuador already has a traffic lights food-labelling system, with red indicating high levels of fat, salt or sugar.
Nutritionists, though, may raise an eyebrow at Mr Correa's insistence that only food "chains" will pay the new tax. That stipulation from the leftist, famously anti-American president, who has given asylum to the WikiLeaks founder Julian Assange, would exempt the street stands and family-owned eateries that sell burgers across the country, often without the quality controls in the country's 26 McDonald's and 15 Burger King franchises.
Join our commenting forum
Join thought-provoking conversations, follow other Independent readers and see their replies