Eddie the basketball-playing otter fights arthritis one hoop at a time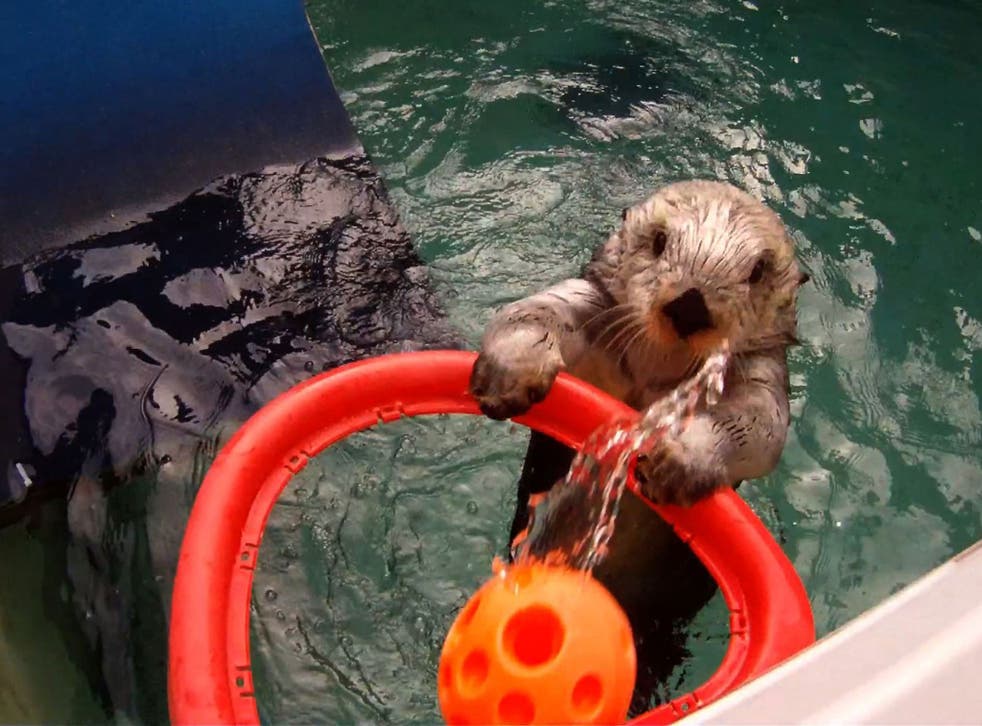 Keepers at Oregon Zoo have come up with a novel way for an arthritic otter to improve the movements in his joints - basketball.
The 15-year-old otter, Eddie, suffers from arthritis in his elbows and needs to keep his joints supple. Jenny DeGroot, lead sea otter keeper at the zoo, trained him to throw a small ball through a hoop, and he appears to have taken to the sport rather well.
Unfortunately, visitors to the zoo will not be able to see Eddie slam dunk or shoot hoops, as he does this away from the limelight in his private training pool.
Join our new commenting forum
Join thought-provoking conversations, follow other Independent readers and see their replies