Edward Snowden attempting to return home to US despite facing prosecution for NSA leaks
The whistleblower has been on the run since leaking documents in 2013
Lizzie Dearden
Wednesday 04 March 2015 10:39 Comments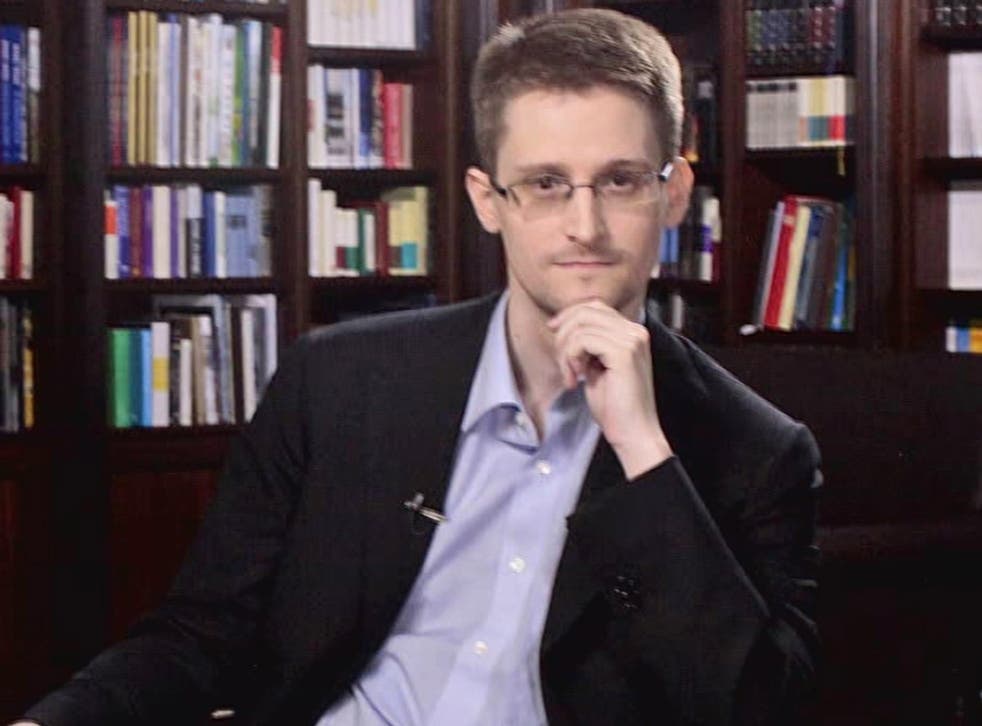 Edward Snowden is trying to return back home to the US, where he would be put on trial for leaking secrets of electronic surveillance programmes by the National Security Agency (NSA).
He was been living in Moscow since Russia granted him asylum in 2013, straining already tense ties with Washington after it failed to have him extradited from Hong Kong.
Mr Snowden's lawyer, Anatoly Kucherena, said it was "no secret" that his client wanted to return home after almost two years as a fugitive.
"We are doing everything possible now to solve this issue," he added.
"There is a group of US lawyers, there is also a group of German lawyers and I'm dealing with it on the Russian side."
Mr Kucherena, who has also represented ousted Ukrainian president Vikor Yanukovych, was speaking at the launch his novel inspired by Mr Snowden, Time of the Octopus. The whistleblower was granted leave to remain in Russia for three years in August.
The IT worker had been working as a contractor for the US communications spy agency when he leaked thousands of documents exposing previously secret international surveillance programmes.
The NSA leaks also implicated British intelligence agency GCHQ, along with authorities in Australia, New Zealand and Canada.
Revelations that online games like World of Warcraft were infiltrated by spies and that millions of citizens as well as world leaders were monitored provoked global outrage.
Many people hailed Mr Snowden as a hero and he was nominated for the Nobel Peace Prize but critics labelled him a "traitor" for leaking classified documents that he knew could compromise his government and its interests.
The American Government has refused to call him a "whistleblower", urging him to return to the US so he can face the criminal charges filed against him.
Mr Snowden has said in the past that he would like to return home if he was assured he would be given a fair trial.
A spokesperson for the US Justice Department, Marc Raimondi, told Reuters: "It remains our position that Mr Snowden should return to the United States and face the charges filed against him.
"If he does, he will be accorded full due process and protections."
He added: "Snowden is not a whistleblower. He is accused of leaking classified information and there is no question his actions have inflicted serious harms on our national security."
In a question and answer session on Reddit last month, Mr Snowden said allegations he was a Russian spy were pure "speculation and suspicion" and that he has always refused to co-operate with the country's intelligence agencies.
He said living in Moscow was "a lot like any other major city" but that he would rather be at home in the US.
"I acted in accordance with my conscience and in so doing have enjoyed far more luck than any one person can ask for," he added.
"If that luck should run out sooner rather than later, on balance I will still – and always – be satisfied."
Additional reporting by Reuters
Register for free to continue reading
Registration is a free and easy way to support our truly independent journalism
By registering, you will also enjoy limited access to Premium articles, exclusive newsletters, commenting, and virtual events with our leading journalists
Already have an account? sign in
Join our new commenting forum
Join thought-provoking conversations, follow other Independent readers and see their replies