Edwards quits race but refuses to reveal preferred candidate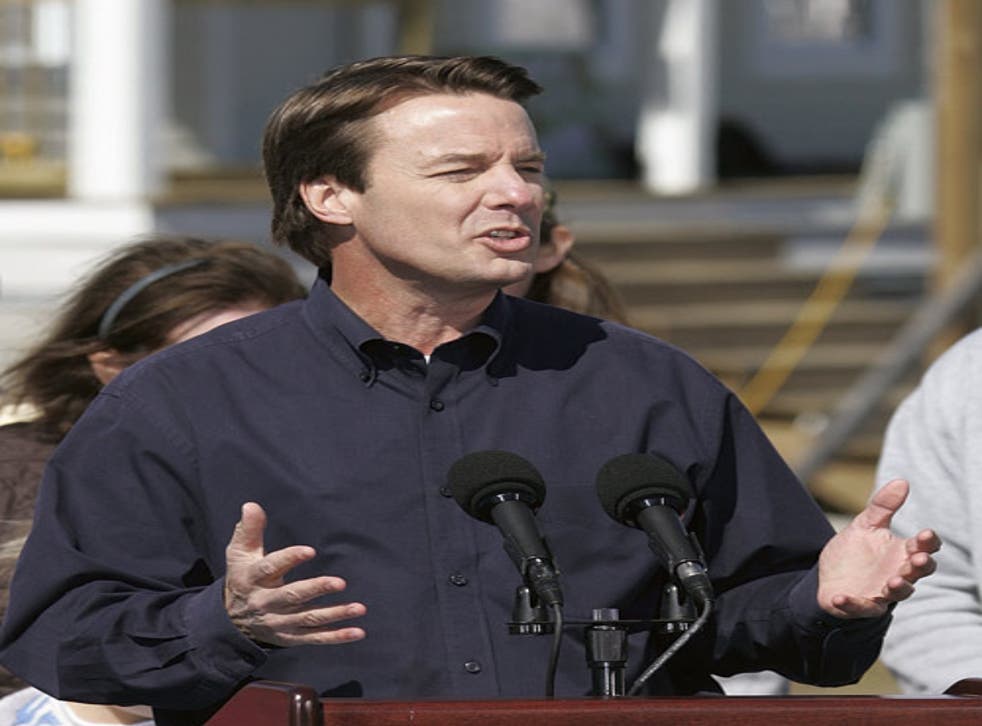 John Edwards pulled out of the race for the White House yesterday, saying that it was time to step aside "so that history can blaze its path" and elect a Democrat.
The field has now dramatically narrowed to Hillary Clinton and Barack Obama just ahead of next week's crucial Super Tuesday contests in 22 states.
Mr Edwards' departure puts pressure on both candidates to perform well in tonight's presidential debate after the acrimony of the last debate.
"With our convictions and a little backbone, we will take back the White House in November" from the Republicans, Mr Edwards promised in an upbeat departure speech made in a section of still devastated New Orleans. He underscored his commitment to ending poverty by speaking about the homeless people he met on the way to New Orleans. He then went to work on a house rebuilding project after his speech.
Mr Edwards was accompanied by his wife Elizabeth, who has terminal cancer, and their children.
He will be bitterly disappointed that he cannot now play kingmaker in the nomination race between Mrs Clinton and Mr Obama.
Mr Edwards, who has accumulated dozens of delegates in the race to date, was the party's vice-presidential nominee in the unsuccessful 2004 race. But he finished badly in his home state of South Carolina on Saturday and, despite coming second in Iowa, he was unable to win a single contest. He was expected to attract white voters in a slew of Southern states next Tuesday and who they plump for now could prove crucial for the Obama campaign in particular.
There is no love lost between Mr Edwards and Mrs Clinton, but equally there is no guarantee his supporters, many of them trade union members, will turn to Mr Obama. Both candidates put feelers out to Mr Edwards seeking his endorsement – only to be rebuffed.
Mr Edwards' ambitions were scuppered by a shortage of money and the impossibility of campaigning effectively across the 22 states that vote next Tuesday. The trade unions and other liberal backers of his campaign were also eager to throw their weight behind either the Clinton or Obama campaigns before Super Tuesday.
Always the scrappy underdog of the campaign, with his Southern charm and fiery rhetoric Mr Edwards forced the twin issues of poverty and inequality on to the agenda.
He revealed yesterday that he had extracted promises from Mr Obama and Mrs Clinton that both would make fighting poverty central to their campaigns and would implement programmes should they become president. Mr Obama quickly made a bid for his supporters with a statement praising Mr Edwards for "spending a lifetime fighting to give voice to the voiceless and hope to the struggling". He added: "So while his campaign may end today, the cause of their lives endures for all of us who still believe that we can achieve that dream of one America," he said.
Mr Edwards, 54, made much of his humble roots as the son of a South Carolina mill worker and he tapped into a deep vein of anger and anxiety among working-class Americans whose jobs have vanished overseas and for whom poverty and destitution is an ever-present threat.
By promising to provide universal health care to all, he forced Mr Obama and Mrs Clinton to make it part of their strategies. Mr Edwards also opposed the war in Iraq (despite his initial enthusiasm for it) and continuously pressed for a withdrawal of US forces.
On the left, Mr Edwards has been admiringly called "the first genuine populist in decades with a serious shot at the presidency".
But on the right, the columnist George Will called him a "synthetic candidate of theatrical bitterness on behalf of America's crushed, groaning majority".
For rolling comment on the US election visit: independent.co.uk/campaign08
Join our new commenting forum
Join thought-provoking conversations, follow other Independent readers and see their replies