Elizabeth Tracey Mae Wettlaufer: Canadian nurse charged with murders of eight seniors in care homes
Police have so far declined to talk about a possible motive for the killings 
Andrew Buncombe
New York
Tuesday 25 October 2016 20:59 Comments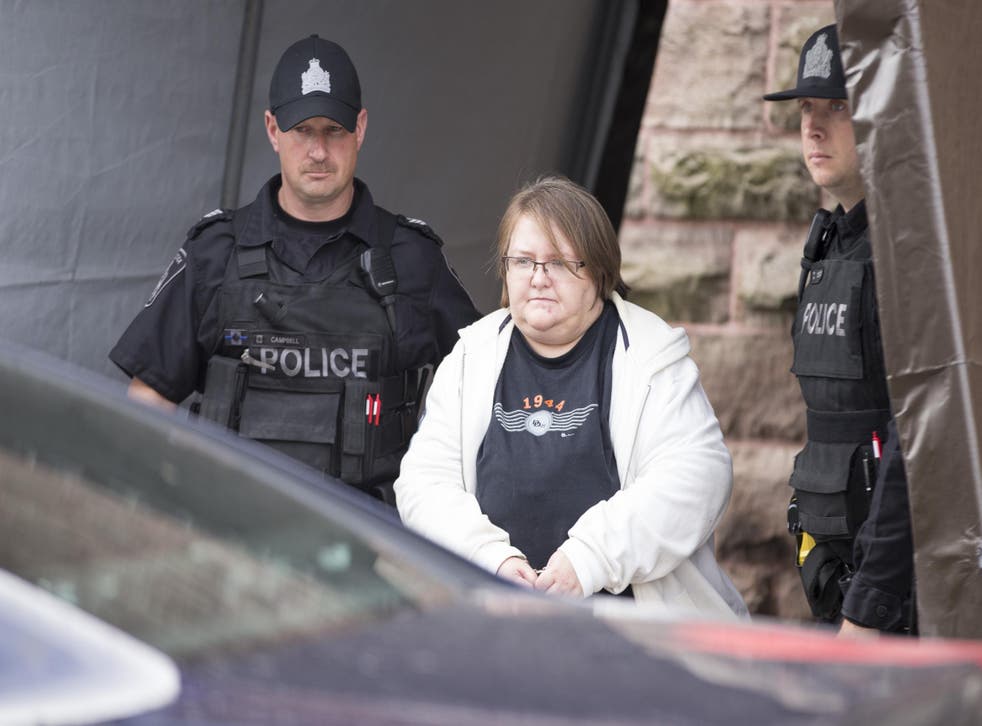 A nurse in Canada has been accused of murdering eight elderly people at a nursing home in killing spree said to have lasted seven years.
Elizabeth Tracey Mae Wettlaufer, 49, was on Tuesday charged with first-degree murder in the killings that took place between 2007 and 2014.
"The victims were administered a drug," said Ontario Provincial Police detective Dave Truax, according to the Associated Press.
"We're not in a position at this time to comment further on the specifics of the drug as it forms part of the evidence that is now before the courts."
Wettlaufer, of Woodstock, was employed by Caressant Care Nursing and Retirement Homes, which operates 15 facilities in small Ontario towns.
Police said seven of the victims died at a Caressant nursing home in Woodstock, a community of 37,000 people about halfway between London and Hamilton, Ontario.
Ms Wettlaufer was also employed at the Meadow Park facility in London, where the other victim died.
The victims have been identified as James Silcox, 84; Maurice Granat, 84; Gladys Millard, 87; Helen Matheson, 95; Mary Zurawinski, 96; Helen Young, 90; Maureen Pickering, 79; and Arpad Horvath, 75.
Police said they believe Ms Wettlaufer also worked at other long-term care facilities in the province but could not specify which ones. They also declined to comment on a possible motive for the killings.
Ontario Premier Kathleen Wynne called the alleged murders by the nurse "extremely distressing and tragic".
Ontario Health Minister Eric Hoskins called the charges "horrific allegations" and said the safety and security of those in long-term care homes were his top priority.
"No resident of long-term housing needs to be concerned about their safety as a result of this investigation," said Mr Hoskins.
Records from the College of Nurses of Ontario show Ms Wettlaufer was first registered as a nurse in August 1995 but resigned on September 30. She is no longer entitled to practice as a registered nurse.
Caressant, a private nursing home chain, said in a statement on Tuesday that one of its former employees, a registered nurse who left the company two years ago, was the focus of a police probe.
Register for free to continue reading
Registration is a free and easy way to support our truly independent journalism
By registering, you will also enjoy limited access to Premium articles, exclusive newsletters, commenting, and virtual events with our leading journalists
Already have an account? sign in
Join our new commenting forum
Join thought-provoking conversations, follow other Independent readers and see their replies