'This is the final straw': Elon Musk threatens to move Tesla HQ from California over Covid-19 shutdown
Tesla CEO has been outspoken about stay-at-home orders put in place across the country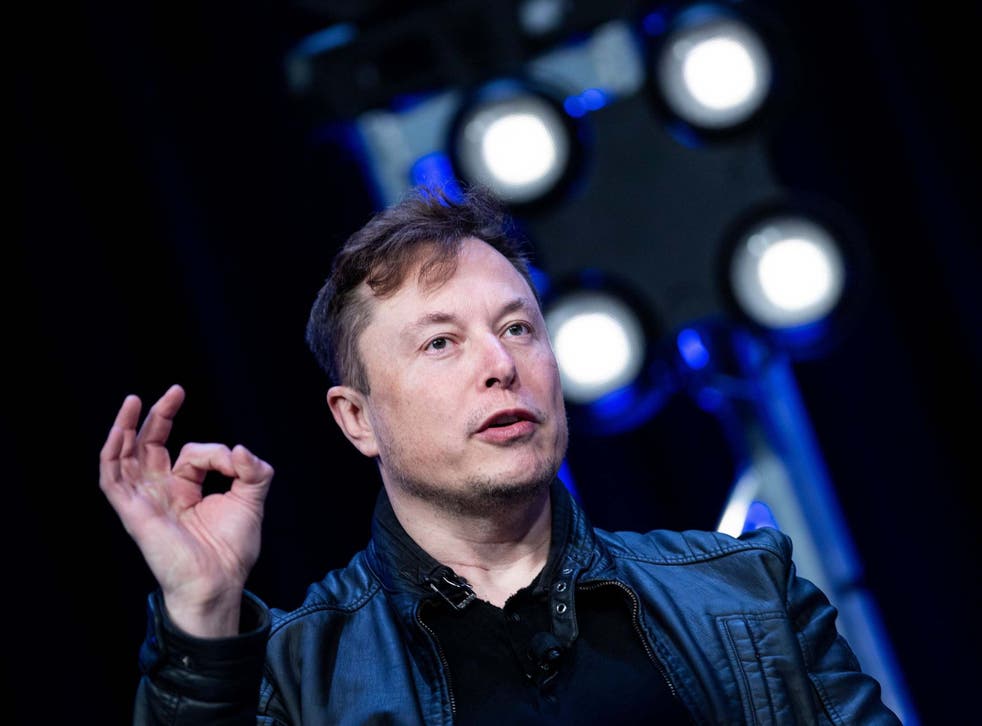 Elon Musk has threatened to close Tesla's factory and headquarters in California and move to Nevada or Texas in a row with local authorities over when the company can reopen its facilities.
Mr Musk has been a vocal opponent of stay-at-home orders introduced across the country to prevent the spread of Covid-19, the deadly virus has killed more than 78,000 Americans.
"Frankly, this is the final straw," the CEO wrote on Twitter, seemingly in response to the news that the Tesla factory in Alameda County would not be allowed to reopen yet. "Tesla will now move its HQ and future programs to Texas/Nevada immediately."
Authorities in California said on Friday that Tesla's main US plant, which employs some 10,000 people, would not be allowed to open for now. Alameda County, where the factory is based, has issued its own criteria for when businesses can reopen.
"Tesla has been informed that they do not meet those criteria and must not reopen," Alameda County said in a statement. "We welcome Tesla's proactive work on a reopening plan, so that once they fit the criteria to reopen, they can do so in a way that protects their employees and the community at large."
Mr Musk said Tesla would sue Alameda County, where the factory is based, and added that whether the company keeps any manufacturing there depends on how Tesla is treated in the future.
"Tesla is filing a lawsuit against Alameda County immediately. The unelected & ignorant 'Interim Health Officer' of Alameda is acting contrary to the Governor, the President, our Constitutional freedoms & just plain common sense!"
Public health experts argue stay-at-home measures slow the spread of the coronavirus and prevent medical facilities from becoming overwhelmed. But Mr Musk has described the orders as "fascist".
The billionaire tweeted "FREE AMERICA NOW!" last month, in another apparent reference to the lockdown.
Health officials in Alameda County said this week that the total number of Covid-19 cases reached 1,863, and at least 66 people have died from the virus.
Additional reporting by agencies
Register for free to continue reading
Registration is a free and easy way to support our truly independent journalism
By registering, you will also enjoy limited access to Premium articles, exclusive newsletters, commenting, and virtual events with our leading journalists
Already have an account? sign in
Register for free to continue reading
Registration is a free and easy way to support our truly independent journalism
By registering, you will also enjoy limited access to Premium articles, exclusive newsletters, commenting, and virtual events with our leading journalists
Already have an account? sign in
Join our new commenting forum
Join thought-provoking conversations, follow other Independent readers and see their replies