Entrepreneur who claimed he paid psychics £460,000 to win back lover says he 'just got sucked in'
Niall Rice visited a psychic on a whim, who allegedly said she could 'win his ex-lover Michelle back – at a cost'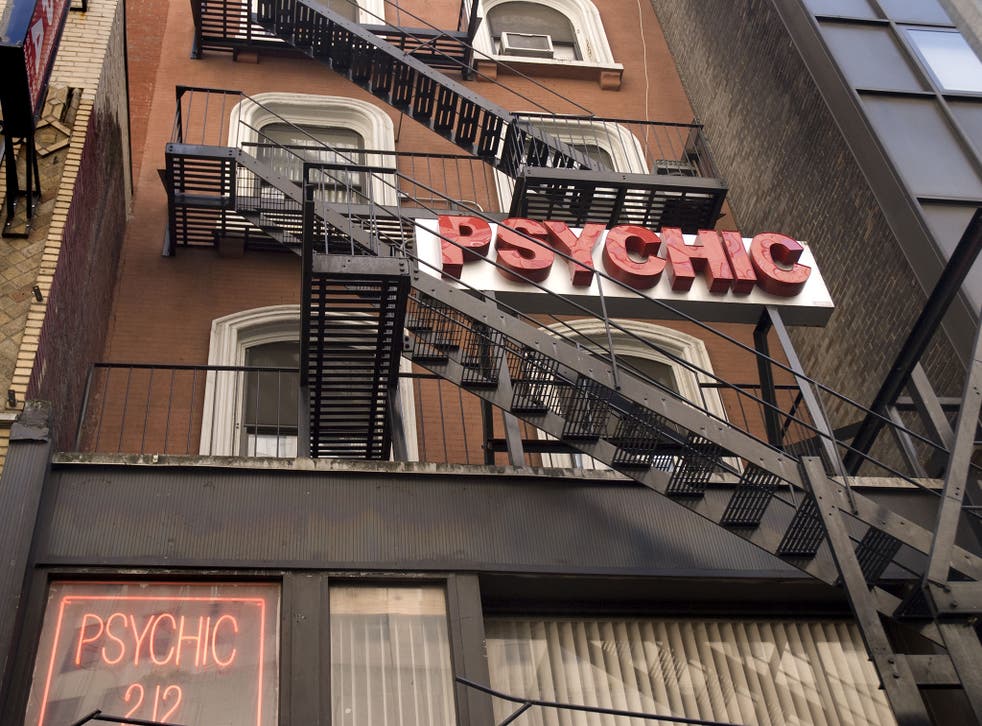 Who would have predicted this? A British entrepreneur, who claimed he paid more than $700,000 (£460,000) to two New York psychics in the hope of winning back a lost lover, now says he "just got sucked in".
In early 2013, Niall Rice, a well-paid web consultant, flew from the UK to a rehab clinic in Arizona to treat his acute anxiety, which was exacerbated by a dependence on drink and drugs. He fell in love with another patient, Michelle, but weeks after leaving the clinic she took an overdose and returned to rehab, breaking off their relationship.
After moving to New York, a dejected Mr Rice visited a psychic on a whim, who apparently told him she could win Michelle back – but it would not be cheap. "I ended up giving her 10 grand, 12 grand in the first week," Mr Rice, 33, told the New York Times in an interview. "It's hard to explain."
One of his payments to the psychic, whom he knew as Brandy, was allegedly in the form of a $40,000 diamond ring from Tiffany & Company, which she said would ward off evil spirits. But when a trip to Los Angeles to see Michelle went badly – Michelle told him he was "acting weird" – rather than give up, Mr Rice instead consulted a different psychic.
Priscilla Kelly Delmaro, who called herself "Christina", took further advantage of Mr Rice's spectacular gullibility, according to Mr Rice's own account. During one meeting, he claimed she directed him to buy her a watch, saying it was a time machine with which she could cleanse his past. He agreed to buy her the timepiece of her choice, which turned out to be a $30,000 gold Rolex, according to Mr Rice.
Mr Rice also allegedly paid Christina $90,000 to fund construction of a "gold bridge" in "another dimension" to "trick an evil spirit". The two grew close and even had a brief fling, he said. The alleged scam continued even after Mr Rice discovered that Michelle had died following another overdose, a fact he learned from Facebook in February 2014.
Finally, after losing his Manhattan apartment and being forced to sell his BMW, Mr Rice hired a private detective, who traced Christina's real identity and apparently learned that Ms Delmaro, now 26, had previously been arrested in Florida for a similar scam.
Ms Delmaro was arrested, but Mr Rice recently waived his right to anonymity after he claims he learned that prosecutors had offered her a reduced jail sentence of a year in return for a guilty plea – and that he would probably never recoup his losses. "I just want justice," Mr Rice, who now lives in Los Angeles, told the New York Times. "I just don't want her to do to anyone else what happened to me."
Fortune-telling has been illegal in New York City since 1967. Ms Delmaro is due to appear in court for a hearing on Tuesday charged with grand larceny, it has been reported.
Register for free to continue reading
Registration is a free and easy way to support our truly independent journalism
By registering, you will also enjoy limited access to Premium articles, exclusive newsletters, commenting, and virtual events with our leading journalists
Already have an account? sign in
Register for free to continue reading
Registration is a free and easy way to support our truly independent journalism
By registering, you will also enjoy limited access to Premium articles, exclusive newsletters, commenting, and virtual events with our leading journalists
Already have an account? sign in
Join our new commenting forum
Join thought-provoking conversations, follow other Independent readers and see their replies