Justice Department to reinvestigate killing of unarmed black man Eric Garner
New FBI agents will be brought in from outside New York and federal investigators will come in from Washington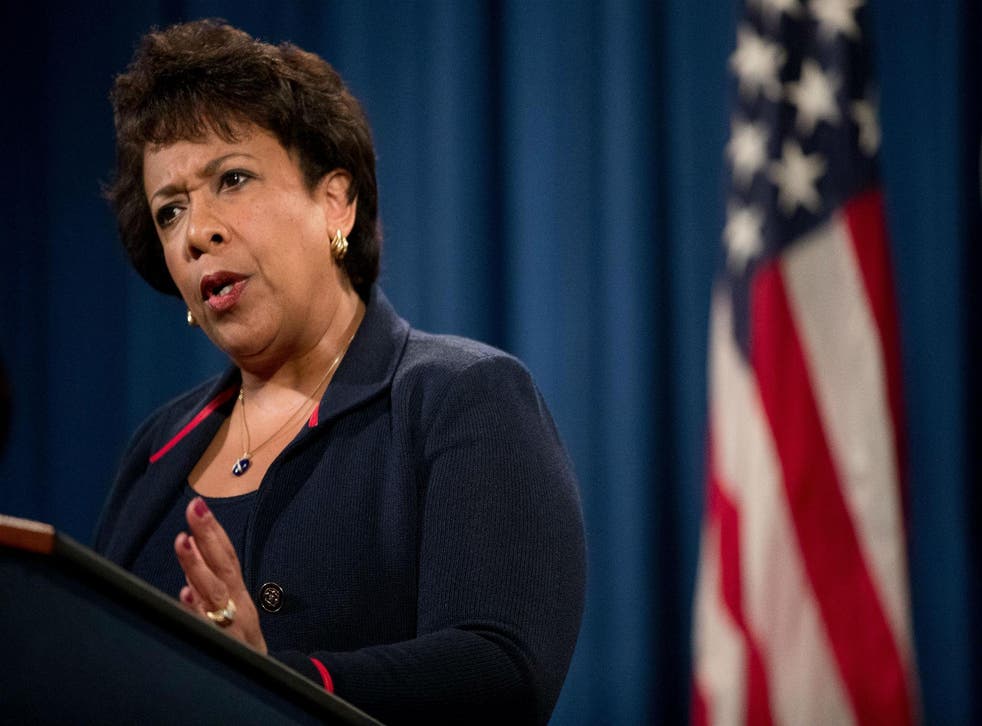 The Justice Department has swapped around the team investigating the death of unarmed black man Eric Garner in 2014 as the current FBI agents and federal prosecutors have refused to bring charges.
As reported by the New York Times, attorney general Loretta Lynch made the move to speed along a case that is more than two years old, by bringing in FBI agents and federal prosecutors from outside the state, who could bring the case to a grand jury in Brooklyn.
Many people were shocked to see the footage in July 2014, captured by a bystander, of Garner, a father of six, being put into a fatal chokehold by officer Daniel Pantaleo after he was accused of selling illegal cigarettes.
"I can't breathe," were the 43-year-old's last words, prompting national protests against racial injustice.
Officer Pantaleo was kept on desk duty while criminal investigations dragged on. The death was ruled as a homicide but a federal jury in Staten Island cleared him of charges two years ago.
The case centres around whether the officer intended to violate Garner's civil rights.
The outgoing team claimed the video supported their opinion not to bring charges, while the Justice Department disagreed.
Stuart London, a lawyer for officer Pantaleo, insisted to the Times that his client had simply acted upon his NYPD training to subdue an individual.
"If it is true that the Justice Department is rejecting the recommendations of seasoned FBI agents and assistant United States attorneys, this is a gross miscarriage of justice," he said.
"In our system of justice, politics should never take the place of the rule of law."
The new investigation team could be hampered by the fact the team's former colleagues who were taken off the case did not see evidence to bring charges, and the defense team of Pantaleo could even use them as witnesses.
It is notoriously difficult to prosecute a police officer.
Previous cases opened up the Justice Department since Garner's death in Ferguson, Minneapolis, North Charleston, South Carolina, and Cleveland, Ohio, were all closed, except one officer was charged with shooting an unarmed man in the back as he ran away in North Charleston.
Garner's family reached a settlement with New York City last summer for $5.9 million.
Register for free to continue reading
Registration is a free and easy way to support our truly independent journalism
By registering, you will also enjoy limited access to Premium articles, exclusive newsletters, commenting, and virtual events with our leading journalists
Already have an account? sign in
Register for free to continue reading
Registration is a free and easy way to support our truly independent journalism
By registering, you will also enjoy limited access to Premium articles, exclusive newsletters, commenting, and virtual events with our leading journalists
Already have an account? sign in
Join our new commenting forum
Join thought-provoking conversations, follow other Independent readers and see their replies