'Every inch of his skin was stung': Texan farmer killed by 40,000 Africanized killer bees after accidentally disturbing massive hive
A woman who tried to help Larry Goodwin is in a serious condition in hospital after being stung numerous times herself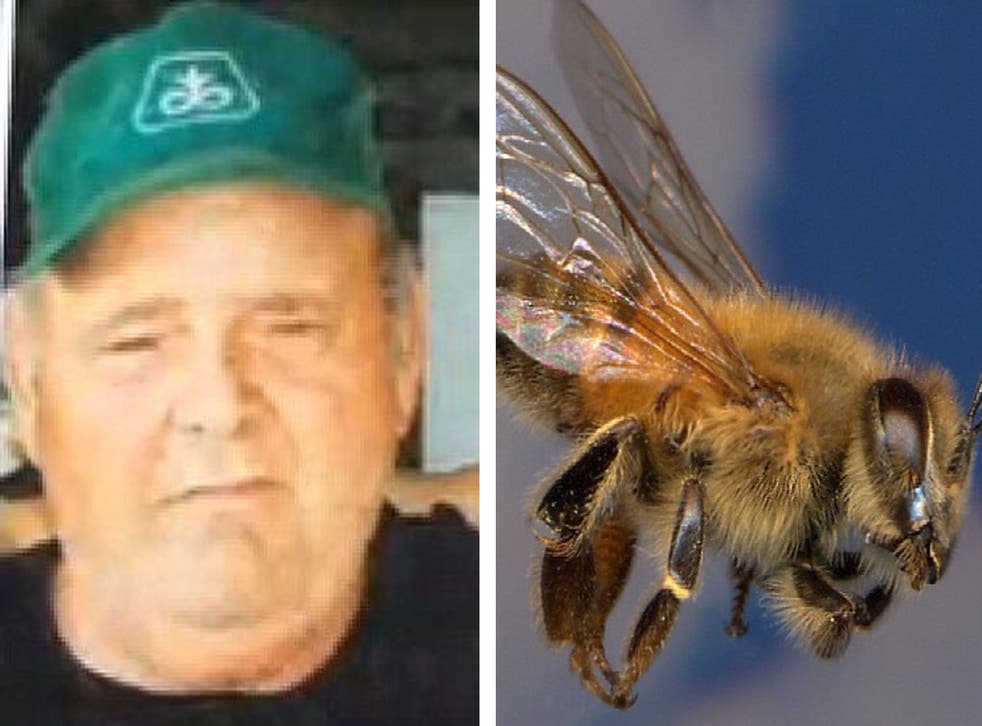 A farmer in Texas has died after an estimated 40,000 bees attacked him, covering almost every inch of body with stings.
Larry Goodwin had been using a tractor to help a friend build a brush pile on Saturday afternoon when he disturbed a large Africanized honey bee hive concealed in a chicken coop.
The hive contained 22 honeycombs hosting an estimated 40,000 killer bees, with another 100 found in a bucket nearby.
As the bees swarmed around him, the 62-year-old was able to get out of his tractor and run towards a nearby house, where a woman ran out and used a hosepipe to try to help save him.
The woman, who remains unnamed, suffered numerous stings herself, and is currently in a serious condition in hospital. Firefighters and police officers who attended the scene were also attacked by the deadly swarm.
Paramedics rushed to the scene to try to save Mr Goodwin, but he was declared dead after 40 minutes of attempted resuscitation. Members of his family are reported as saying there was not an inch of his skin that hadn't been covered in stings.
Alan Miller, who owns a local hive removal service, told the Waco Tribune: "We need to let people know these bees are in the area and tell children in particular not to disturb or irritate the hives… You can't believe how bad they are. They make me want to get out of this business".
Mr Miller added: "They can get up under your clothes where no other insect can go. In a hive of ordinary European bees, about 10 per cent will attack if the hive is threatened, but with African bees, all of them attack you".
According to the Texas AgriLife Extension Service, eight people have been killed by Africanized honey bees came into existence in 1990.
The bee – a hybrid of the African and European honey bees - have a reputation as one of the more aggressive members of the bee family, pursuing threats in large numbers over a distance of up to a mile.
Mr Miller went on to say that he usually removes around five hives a year, but he already hit that number in the first five months of 2013.
Join our new commenting forum
Join thought-provoking conversations, follow other Independent readers and see their replies