F-16 fighter jet crashes near Joint Base Andrews in Washington DC
A pilot ejected from jet and has been taken to hospital
Andrew Buncombe
New York
Wednesday 05 April 2017 14:42 Comments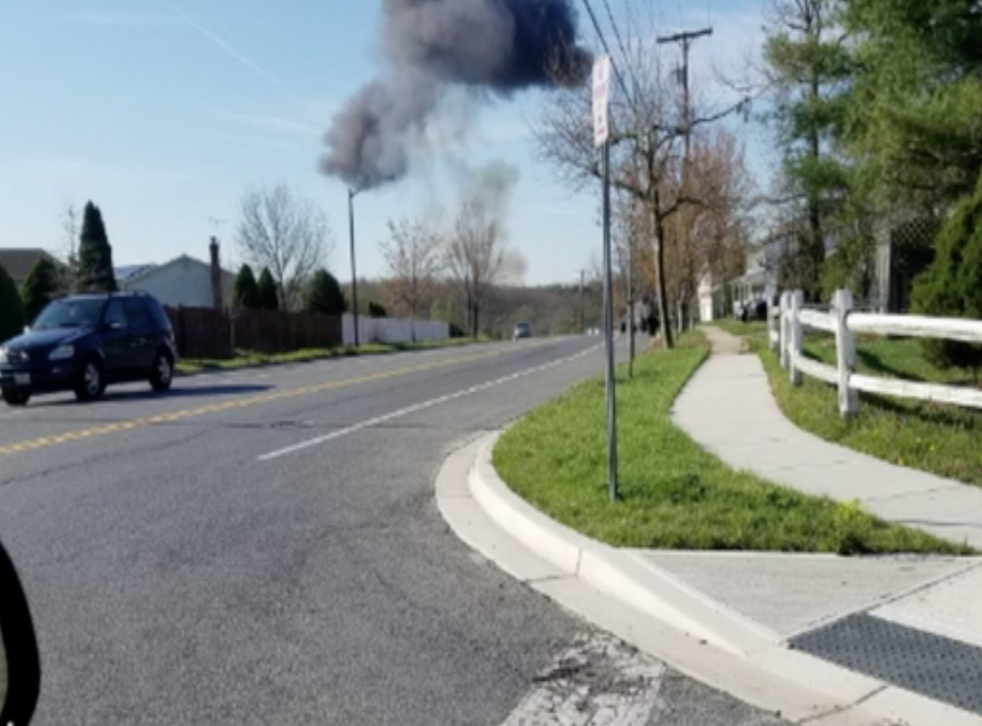 An F-16 fighter jet has crashed two miles south of Joint Base Andrews, near Washington DC.
NBC News reported that the pilot was able to eject from the plane and was located by emergency services.
The Lockheed Martin jet appears to have gone down in a wooded area in Clinton, Maryland. Some roads are closed in the area.
Kent Roberson was driving through a residential area nearby when the crash happened.
"I just heard a loud boom, I guess… like how a large tree falls and shakes the ground," he told NBC. "That's what it felt like and what I heard."
Mr Roberson said he saw flames and smoke rising from the ground to his right.
Mark Brady of the Prince George's County Fire & Emergency Services, said: "We have reports that there was one pilot on board the aircraft who parachuted out, and has been picked up by a military helicopter and has been taken to an area hospital."
NBC said the pilot, who was on a routine training mission, was assigned to the 113th Wing. He has non-life-threatening injuries, officials said.
The 113th Wing guards the US against threats by air. They are one of the busiest wings in the country, with as many as 3,000 flights per year guarding Washington's airspace.
Military officials have reportedly locked down as they investigate the cause of the crash.
Register for free to continue reading
Registration is a free and easy way to support our truly independent journalism
By registering, you will also enjoy limited access to Premium articles, exclusive newsletters, commenting, and virtual events with our leading journalists
Already have an account? sign in
Join our new commenting forum
Join thought-provoking conversations, follow other Independent readers and see their replies