Father cleared of theft after confiscating daughter's mobile phone
'I was being a parent - a child does something wrong, you teach them what's right' says Ronald Jackson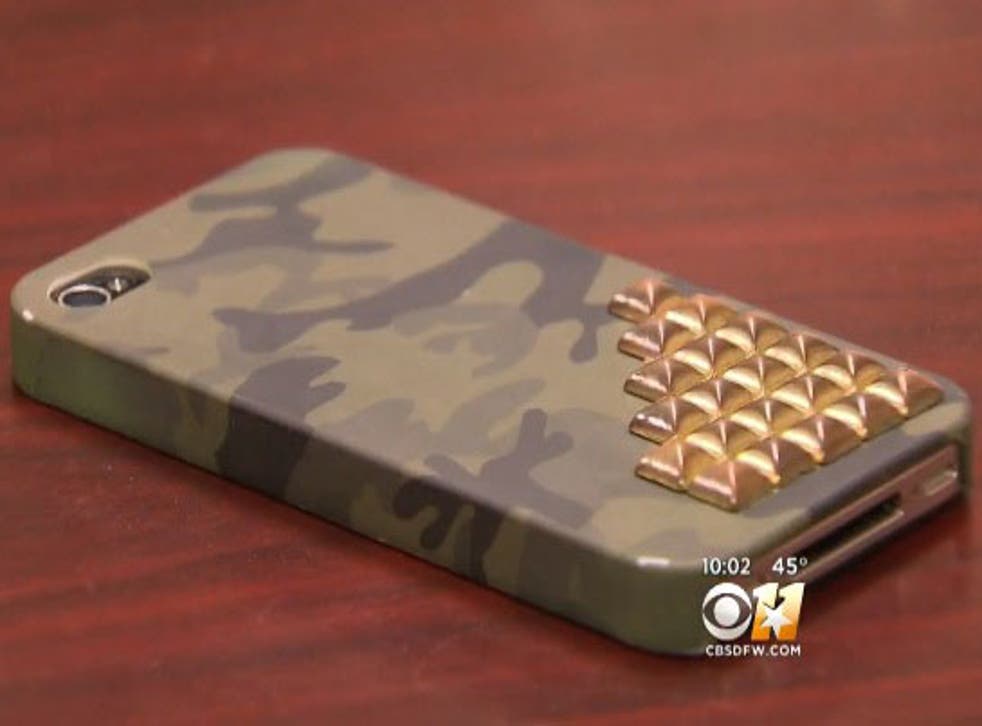 A Texas father has been cleared of theft after confiscating his 12-year-old daughter's mobile phone.
Ronald Jackson, 36, faced up to six months in jail and a $2,000 fine for taking his daughter's iPhone 4 away because he found a rude text on it in September 2013.
The girl's mother, Michelle Steppe, now married to a police officer, immediately reported the confiscation to the police. Officers visited Mr Jackson's home and asked him to return the phone, which Ms Steppe had paid for, but he refused.
"At that point, I decided the police don't interfere with my ability to parent my daughter," Mr Jackson told WFAA.
Mr Jackson was issued with a theft misdemeanour three months later and offered a plea deal if he gave the phone back. He refused, and instead was charged with a more severe offence by Dallas County District Attorney.
Nineteen months after the confiscation, Mr Jackson was arrested at his home in the middle of the night, said his defence lawyer Cameron Gray. He was required to post a $1,500 bail to return home.
Following a trial, Dallas County Criminal Court Judge Lisa Green found Mr Jackson not guilty due to insufficient evidence.
"I was being a parent", Mr Jackson told CBSDFW.
"A child does something wrong - you teach them what's right.
'You tell them what they did wrong and you give them a punishment to show that they shouldn't be doing that."
But the girl's mother Ms Steppe said the verdict showed that "even if you purchase something with your own money and have a receipt, it's not yours. Someone can take it from you."
"As a mom, I'm upset because - number one - the property belongs to me," Ms Steppe told WFAA.
"You can't take someone's property, regardless if you're a parent or not."
Their daughter, now 15, who has not been named, testified against her father in court.
Mr Jackson, who still has the phone, says the case has brought contact with his daughter and ex-partner to a close.
"I have to separate myself from them," Mr Jackson said.
"I can't ever have a relationship with them again."
A local police detective said authorities preferred this kind of dispute to be resolved outside court.
"We do not like these kinds of instances to go into the criminal justice system," Grand Prairie Detective Lyle Gensler told News8.
"We prefer to…let the parents, the two adults, work it out among themselves."
Mr Jackson questioned why he was taken into police custody at all.
"Why would you need to go arrest somebody for something like that?" he said.
"Don't you have better things to do as a police officer? Aren't there bigger crimes in the city to go take care of?"
Join our new commenting forum
Join thought-provoking conversations, follow other Independent readers and see their replies