Michael Brown shooting: Ku Klux Klan raises 'reward' for officer who shot unarmed teen in Ferguson, Missouri
The South Carolina faction of the KKK said officer Darren Wilson is a 'hero'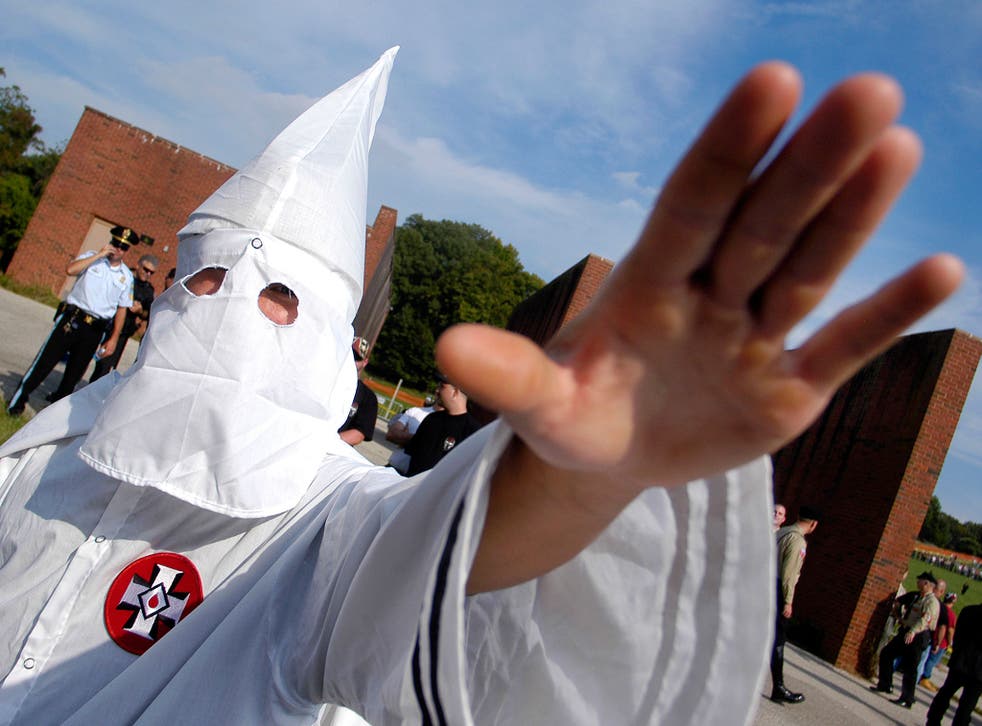 The Missouri chapter of a faction of the Ku Klux Klan is allegedly raising money as a reward for the white police officer who fatally shot Michael Brown, an unarmed black teenager, in Ferguson a week ago.
On its website, the South Carolina-based New Empire Knights of the Ku Klux Klan (KKK) has published a series of racist posts describing Brown as "a black punk" and "not a good kid", the Southern Poverty Law Center's Hate Watch (SCPLCHW) blog has reported.
The group has also advertised a fundraiser asking for donations of $10 (£6) and above, with all proceeds going to "the cop who did his job against the negro criminal".
SPLC, an Alabama-based civil rights organisation, said they received an email from the group about the reward being raised, which read: "We are setting up a reward/fund for the police officer who shot this thug.
"He is a hero! We need more white cops who are anti-ZOG and willing to put Jewish controlled black thugs in their place. Most cops are cowards and do nothing while 90 per cent of interracial crime is black (and non-white) on white."
The KKK also sparked outrage in South Carolina last month when residents in Seneca, Oconee County, awoke to find bags of sweets on their driveways on a Sunday morning, along with leaflets urging them to "Save our land, join the Klan".
Protests have continued in Ferguson throughout this week after officer Darren Wilson shot Brown on a street outside a housing complex in the St Louis suburb.
In pictures: Michael Brown shooting nationwide protests

Show all 10
Tensions arose again on Friday night after a police statement was released showing the 18-year-old had been suspected of robbing a store before his death.
However, hours after Brown was named as a suspect in the "strong-arm" robbery of cigars from a store was released, police said that Officer Wilson, 28, had no idea he was a robbery suspect.
Brown's friend Dorian Johnson , who was there at the time of shooting, alleges that he had his hands up in surrender when he was fatally shot by Wilson. Wilson claims he fired after being assaulted by Brown.