First gay divorce comes before first gay marriage in New Orleans
The former couple were unaware they beat the first same-sex partners to be wed to the court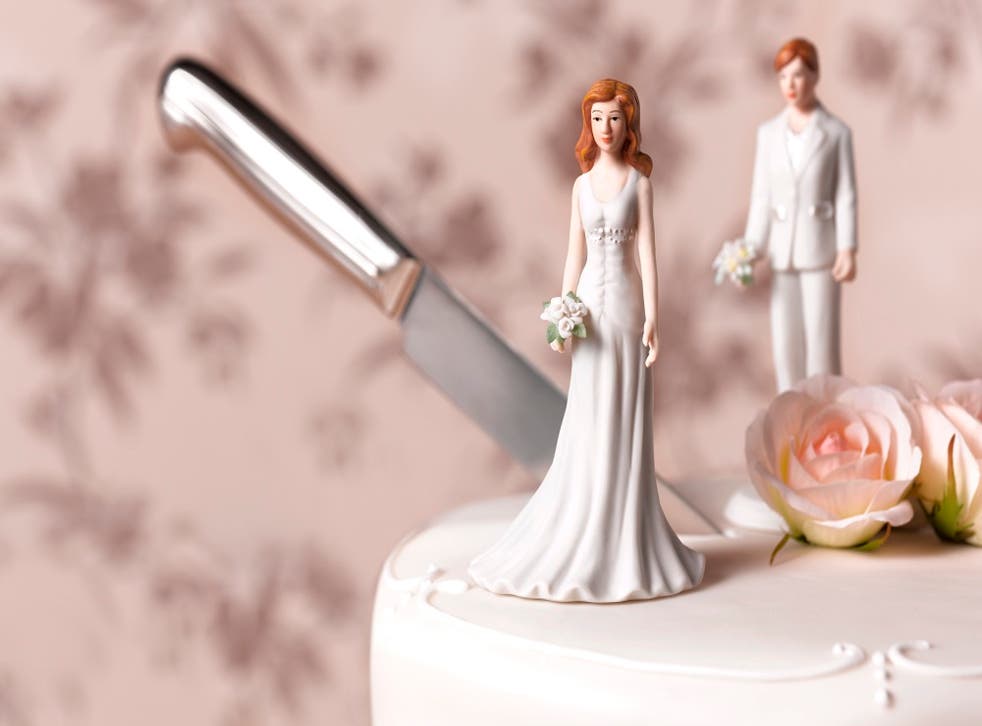 There was a reminder that while marriage is a right that should be afforded to all, it is also a bloody difficult thing to hold down regardless of your sexuality and identity in New Orleans this week, where the first same-sex marriage-related matter was a divorce.
Two New Orleans residents, Anna Wellman and Stephanie Baus, who were married in Massachusetts in 2009, divorced in Orleans Parish Civil District Court on Friday, two hours before the first legally sanctioned same-sex wedding.
The divorce was handled quietly and perfunctorily in comparison to the wedding, which received fanfare and media attention, according to Nola.com.
"I treated them just like I would a man and a woman," Judge Paulette Irons said. "My responsibility is to uphold not just the laws of the state of Louisiana, but the laws of the United States and the Constitution. After the Supreme Court ruled, that's the end of the road for me."
Same-sex marriage legalised across the US

Show all 15
Wellman and Baus were unable to divorce in Massachusetts as it would have required them to become residents there, a process which can take the best part of a year.
"We were there earlier than the people who got married, I guess. It wasn't a race," attorney Mitch Hoffman said. "They want to move forward and move on. That's all."
Michael Robinson and Earl Benjamin later became the first legally married couple in the state of Louisiana, signing their marriage certificate at 12:50 pm.
The world has been celebrating the US Supreme Court's decision that same-sex marriage is a right under the US construction this week, with many people giving their Facebook profile pictures rainbow colours.
A comparatively small amount of conservatives have started a backlash against this however by adding the American flag to theirs.
Register for free to continue reading
Registration is a free and easy way to support our truly independent journalism
By registering, you will also enjoy limited access to Premium articles, exclusive newsletters, commenting, and virtual events with our leading journalists
Already have an account? sign in
Register for free to continue reading
Registration is a free and easy way to support our truly independent journalism
By registering, you will also enjoy limited access to Premium articles, exclusive newsletters, commenting, and virtual events with our leading journalists
Already have an account? sign in
Join our new commenting forum
Join thought-provoking conversations, follow other Independent readers and see their replies