People are American flagging their Facebook profile pictures in response to those rainbow flagging them
War of the translucent hues
Christopher Hooton
Tuesday 30 June 2015 09:41 Comments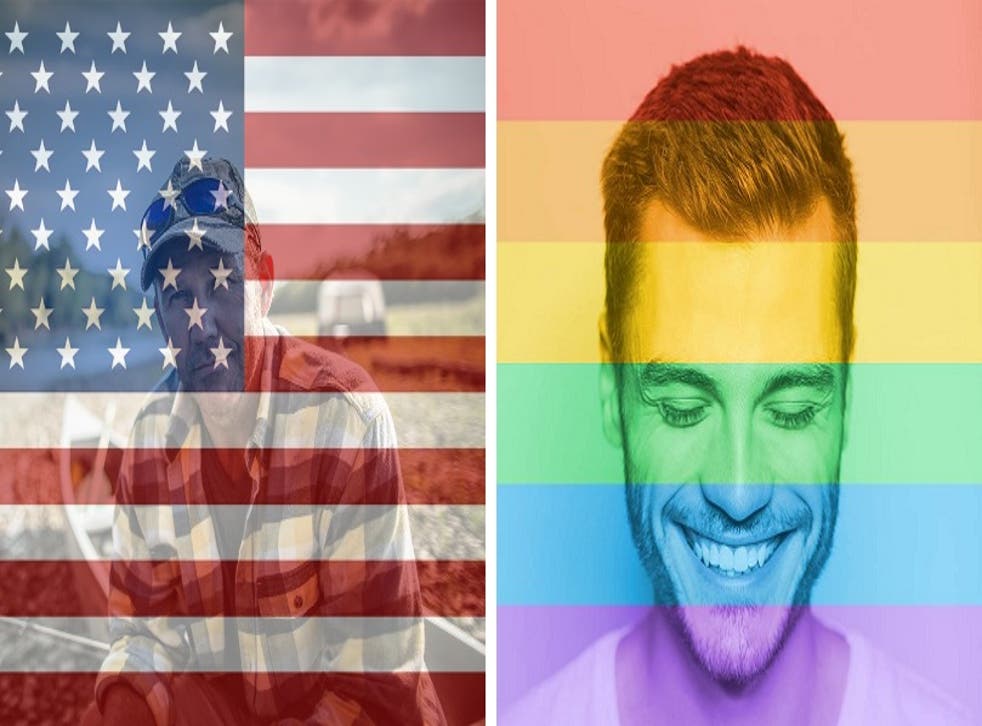 What is the opposite of gay pride? "AMERIKUH!" apparently, at least according to RightWingNews.com, which has created a tool for users to give their Facebook profile pictures a translucent Stars and Stripes overlay.
"Want to counter the Rainbow Flag FB profile pic? American Flag your Facebook profile," one early adopter wrote on Twitter.
"Lolololol now everyone on my Facebook is making their profile pic into an American flag. Oh, Virginia," another user added.
Millions of people have been 'rainbow flagging' their Facebook pics in honour of the US Supreme Court's decision that marriage is equal regardless of sexuality under the US Constitution, with the social network setting up a special 'Celebrate Pride' tool.
Conspiracy theorists have claimed it's all a psychological test to see how long it will take people to change their profiles pictures back to normal, but Facebook has dismissed this.
"This was not an experiment or test, but rather something that enables people to show their support of the LGBTQ community on Facebook," a spokesperson said.
"The point of this tool is not to get information about people."
Why brands are doing it is a murkier issue, with certain ones overhauling their logos in spite of alleged instances of homophobic behaviour among staff. Also the PG Tips monkey is flying the flag for some reason.
In spite of the American flagging backlash, one user was quick to point out the obvious fact that being American and supporting the LGBT community needn't be mutually exclusive:
Register for free to continue reading
Registration is a free and easy way to support our truly independent journalism
By registering, you will also enjoy limited access to Premium articles, exclusive newsletters, commenting, and virtual events with our leading journalists
Already have an account? sign in
Join our new commenting forum
Join thought-provoking conversations, follow other Independent readers and see their replies