Flint prisoners including pregnant women were forced to drink poisoned water
Prisoners were not given bottled water until 23 January - they drank lead-contaminated water for months after Mayor announced a state emergency
Rachael Revesz
New York
Thursday 04 February 2016 21:38 Comments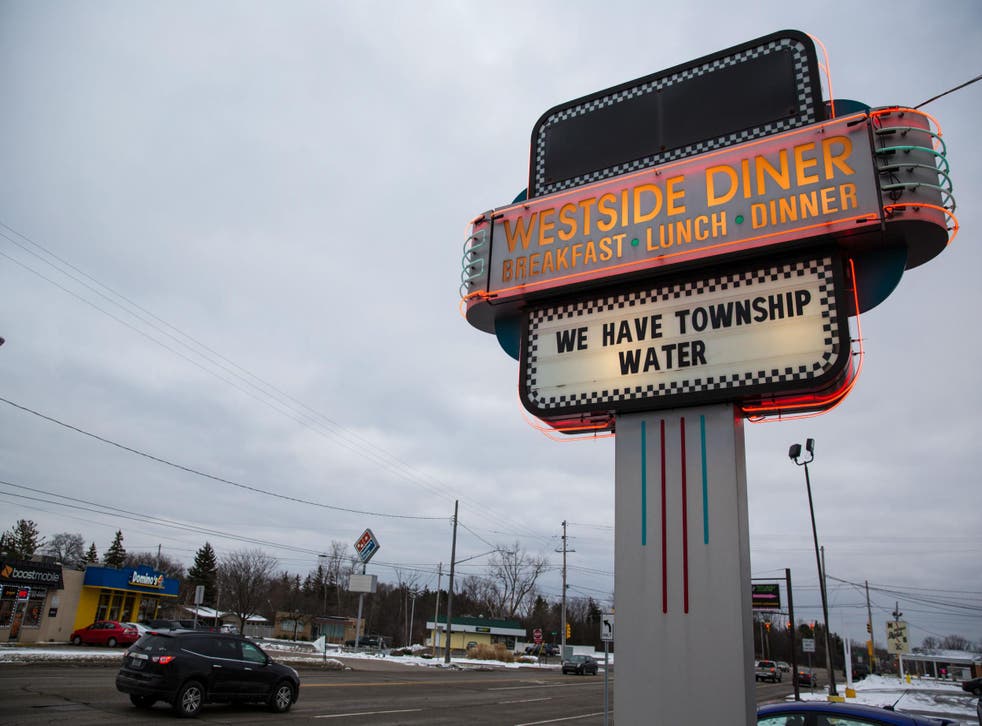 Hundreds of prisoners including pregnant women in the Genesee County jail in Flint were forced to drink poisoned water until 23 January.
As reported by Democracy Now!, former prisoner Jody Cramer, who was released this week after serving two months, said prisoners were drinking the lead-contaminated water since October 2015, when Flint Mayor Karen Weaver announced the water crisis was a state of emergency.
Mr Cramer said the jail briefly switched to bottled water after the announcement in October but went back to tap water from the Flint river after just five days.
"Many inmates made complaints due to the fact that the deputies did not drink from the faucets," he said.
"We were consistently told the water was good," he added.
The jail started handing out bottled water on Friday 23 January, he said, but inmates were still bathing and eating food cooked in poisoned water.
Mr Cramer, who worked as a trustee in the jail kitchen, was instructed to hand out two 12-ounce bottles of water twice a day to inmates - less than half the amount of water recommended by the Institute for Medicine for adult men.
The former inmate said he knew there were several pregnant women in the jail.
Lead contamination can lead to miscarriages and permanent damage to the brain, kidneys and nervous system of newborn children.
Genesee County Jail could not be immediately reached for comment.
Michigan was allocated $28 million in extra aid for the 100,000 Flint residents last week to buy more bottles of water and to measure any "developmental delays" in children. Total government aid since the crisis began now amounts to just $37.3 million.
The FBI announced this week that it would investigate the case to determine what laws were broken and by whom when officials decided to switch the water supply in 2014 from Detroit to the local river.
Register for free to continue reading
Registration is a free and easy way to support our truly independent journalism
By registering, you will also enjoy limited access to Premium articles, exclusive newsletters, commenting, and virtual events with our leading journalists
Already have an account? sign in
Join our new commenting forum
Join thought-provoking conversations, follow other Independent readers and see their replies