Florida shooting: The football coach who 'died a hero' after shielding students from gunman Nikolas Cruz
Aaron Feis shot dead after reportedly putting himself in line of fire to save girl during massacre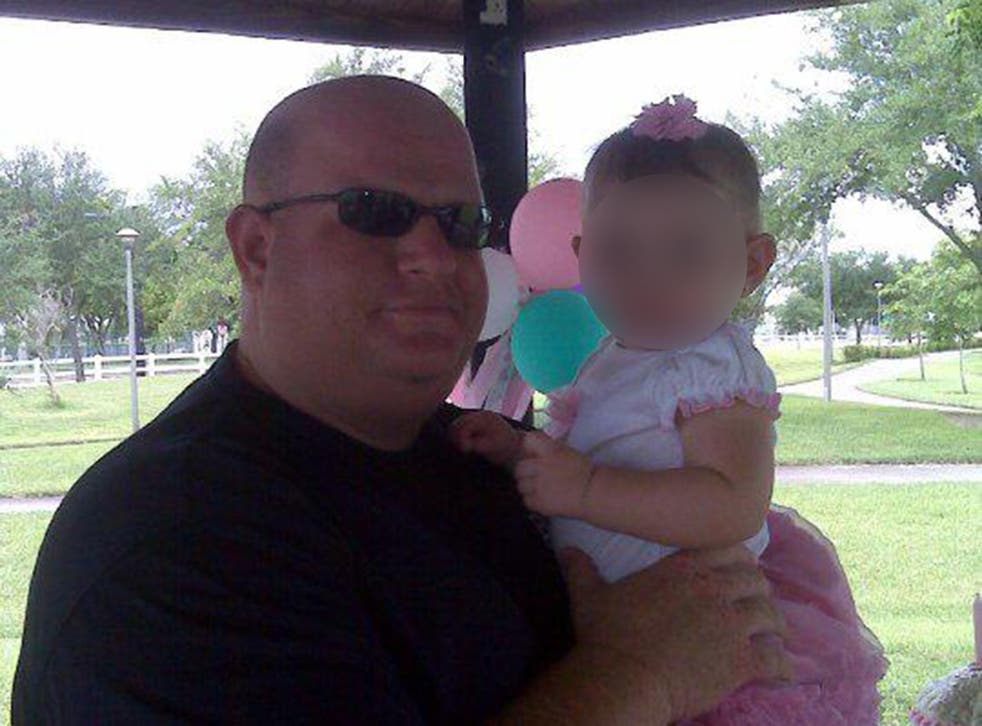 A football coach "died a hero" after using his body as a shield to protect a student during the Florida high school massacre.
Aaron Feis was shot dead as he tried to stop Nikolas Cruz killing pupils at Marjory Stoneman Douglas High School in Parkland.
He was taken to hospital in a critical condition and later died of his injuries.
Florida shooting: What we know so far
"He selflessly shielded students from the shooter when he was shot," said the school's football team in a statement on Twitter. "He died a hero and he will forever be in our hearts and memories."
Mr Feis was the team's assistant coach and also worked as security guard at the school, where he was a former student.
Willis May, the team's head coach, told the Sun Sentinel Mr Feis had responded to a call about the shooting on the school's security radio. He said someone had reported loud bangs and asked if they were firecrackers.
Mr May told the newspaper: "I heard Aaron say, 'No, that is not firecrackers.' That's the last I heard of him."
Current and former footballers for the school's team paid tribute to Mr Feis, who had a wife and a young daughter, hailing his bravery.
"Can't believe the news, the most selfless and caring man I've met," wrote varsity player, Will Pringle, on Twitter.
Tyler Goodman said: "The Stoneman Douglas Community has lost the most loving and caring man in this universe. I love this man with all my heart. I love you coach you'll always be my main man.
"This man deserves a medal for his heroic actions... he deserves it all, he is the most humble man I've ever met."
Mr Feis' colleague, Chris Hixon, the school's athletic director, was also reportedly shot during the massacre. His condition was unclear.
Fifteen people were killed at the school and two more died in hospital after the shooting spree. At least 18 others were injured, some critically.
Students have told how they hid under desks and teachers barricaded classrooms after Cruz opened fire, sending hundreds of pupils fleeing into the streets
The gunman is said to have triggered a fire alarm to make students and staff file out of classrooms, before unleashing a hail of bullets with a semi-automatic weapon,
Florida shooting – in pictures

Show all 10
Frantic parents rushed to the school to find SWAT teams and ambulances surrounding the campus and emergency workers treating the wounded on sidewalks.
Police Cruz, 19, was equipped with gas mask, smoke grenades and multiple magazines of ammunition.
He was arrested by local police after a brief manhunt following the attack, one of the deadliest shootings in US history.
It has emerged he was previously expelled from the school for unspecified "disciplinary reasons".
Register for free to continue reading
Registration is a free and easy way to support our truly independent journalism
By registering, you will also enjoy limited access to Premium articles, exclusive newsletters, commenting, and virtual events with our leading journalists
Already have an account? sign in
Register for free to continue reading
Registration is a free and easy way to support our truly independent journalism
By registering, you will also enjoy limited access to Premium articles, exclusive newsletters, commenting, and virtual events with our leading journalists
Already have an account? sign in
Join our new commenting forum
Join thought-provoking conversations, follow other Independent readers and see their replies