Nelson Bunker Hunt dead: Former world's richest man dies in 'modest circumstances' in US after losing his fortune
The Texan oilman and real-life JR Ewing was a Bible-bashing racehorse owner whose ambitions matched his size
Rupert Cornwell
Thursday 23 October 2014 07:14 Comments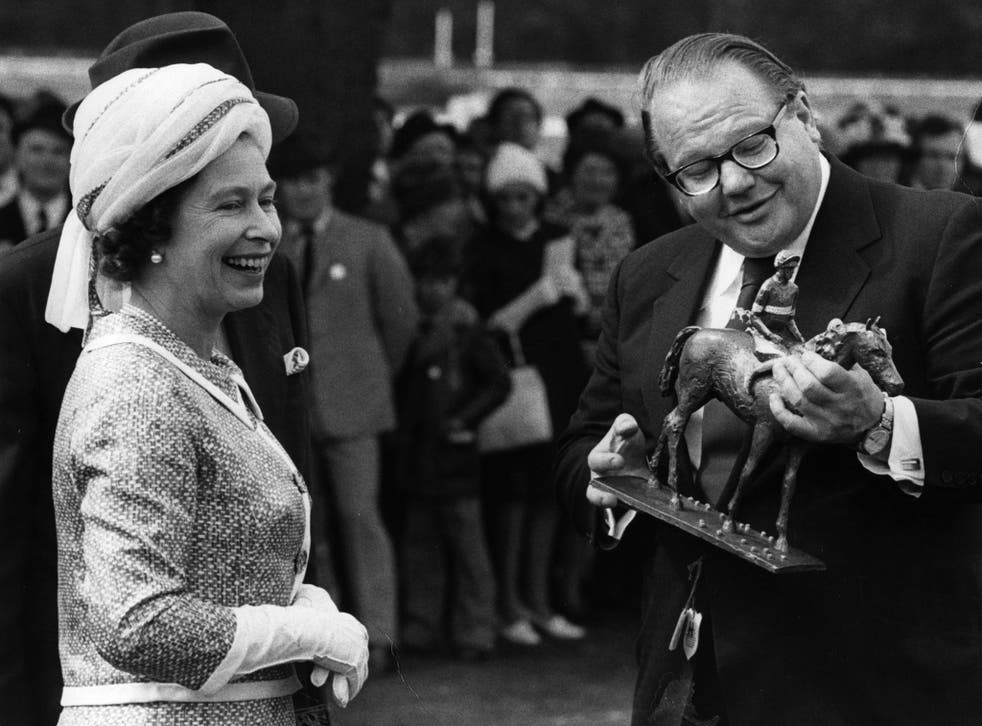 Nelson Bunker Hunt might have been born in El Dorado, Arkansas – which, come to think of it, was a pretty suitable place of origin for someone raised with money to burn – but spiritually, he was a Texan through and through, an oilman who was briefly a candidate for the title of the world's richest man.
The Texas Hunts are a collective legend, dating back to the wildcatter HL Hunt who made his fortune in the newly discovered East Texas oilfield in the 1920s, and along the way sired 15 children by three wives. Of them, Nelson Bunker, who died this week, was arguably the acorn that fell closest to the oak tree.
He too went into oil, but this time overseas, trying and missing in Pakistan and Saudi Arabia before hitting his El Dorado in Libya in 1961, with the discovery of the immense Sarir oil deposits, still the largest field in North Africa.
Hunt International Petroleum, which he founded with his siblings Lamar and William Herbert, made him fabulously wealthy – at least until Muammar Gaddafi came to power and nationalised Sarir in 1973.
Undaunted, Hunt pressed on with other oil ventures, and diversified into profitable sidelines in cattle, mining and real estate, and as an owner of thoroughbred racehorses.
In his pomp, he owned vast acreages of oil and ranchland around the globe, as well as the Circle T Ranch, 30 miles outside Dallas. For some, Nelson was JR Ewing of the eponymous TV series made flesh.
Then came a disaster beside which even the loss of the Libyan interest paled. In the early 70s the brothers began to amass vast quantities of silver futures, at first ostensibly as a hedge. But by the end of the decade the buying had turned into a bid to corner the world market in silver whose price, following that of gold, soared in early 1980 to more than $50 an ounce. By some estimates the Hunts controlled up to half the world's deliverable silver, worth more than $7bn.
But on 27 March 1980 – a date that has gone down in the annals of market disasters as "Silver Thursday" – the speculative edifice collapsed, and with it most of the Hunts' money. The Federal Reserve had drastically raised interest rates to fight inflation and the silver bubble burst. That day the Hunts failed to meet various margin calls, and a $7bn paper asset turned into a $1.7bn debt.
Fines, claims and lawsuits consumed much of the Hunts' remaining wealth. The choicest family assets were sold and Nelson Bunker was eventually forced to file for bankruptcy, emerging in 1989 reportedly with a bare $10m to his name. But his habits, by all accounts, didn't greatly change.
"A billion dollars ain't what it used to be," he commented amid his financial travails. At a Congressional hearing examining the silver debacle, he was asked about his wealth. "I don't have the figures in my head," he answered. "People who know how much they're worth aren't usually worth that much."
His Texas-sized ambitions were matched by a Texas-size physique (he weighed 275 lbs, almost 20 stone) and Texas-sized eccentricity. For all his wealth, he often travelled economy class, even using the subway on visits to New York. Nelson Bunker was a dyed-in-the-wool conservative who loathed communism and the federal government in equal measure. He was a council member of the radical rightwing John Birch Society, and funded expeditions to find the Titanic and Noah's Ark.
He was also a certified Bible Belt, evangelist Christian, whose positions included chairman of the Texas Bible Society and head of the Campus Crusade for Christ International, set up to help inner cities. Not least, he was also a major financial backer of the 1979 film Jesus, which makers claim is the most watched movie ever – seen by 3 billion people and translated into almost every language.
Each of the three brothers had special personal interests. Lamar, who died in 2006, was a sports entrepreneur who helped found the National Football League and was a key promoter of soccer in the US. William Herbert, the survivor of the trio, was deeply involved in real estate. As for Nelson Bunker, his passion was racehorses.
In his glory days, he owned more than 1,000 thoroughbreds in stables across the world. His horses triumphed in more than 100 major races, including the 1976 Epsom Derby, won by the French-trained Empery with Lester Piggott aboard.
The Hunt wealth might have mostly vanished, but in 2000 he was still buying horses. "I really don't know anything," he commented, in words that recalled his post-silver crash testimony to Congress. "I'm just trying to win a few races."
But even without Nelson Bunker, the epic story of the Hunts continues – indeed, it may be said to have come full circle. Oil made the family fortune in the first place, and now oil is resurrecting that fortune.
Once it was East Texas, now it's the new US petroleum El Dorado of North Dakota. In 2012, William Herbert sold his company's stake in the Bakken Field for $1.45bn, lifting his net wealth to an estimated $3bn or more.
For the first time in a quarter-century, a Hunt, now aged 84, is back on the lists of America's richest men.
Register for free to continue reading
Registration is a free and easy way to support our truly independent journalism
By registering, you will also enjoy limited access to Premium articles, exclusive newsletters, commenting, and virtual events with our leading journalists
Already have an account? sign in
Join our new commenting forum
Join thought-provoking conversations, follow other Independent readers and see their replies