Fox News would win Donald Trump's 'fake news trophy', according to poll of US voters
President suggests award for most 'dishonest, corrupt and distorted' network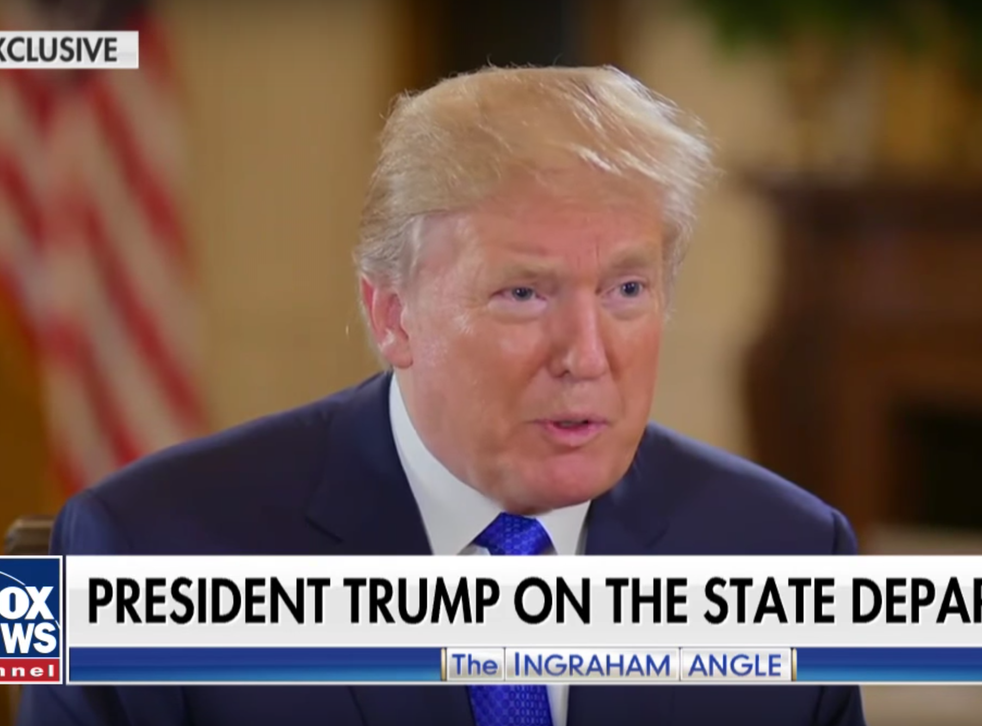 More people think Fox News should win an annual "fake news trophy" ahead of any other US broadcaster, a poll has suggested.
The survey was conducted by Rasmussen, a right-leaning polling company, after Donald Trump suggested a prize for the most "dishonest network".
Taking to Twitter on Monday, the US President said: "We should have a contest as to which of the Networks, plus CNN and not including Fox, is the most dishonest, corrupt and/or distorted in its political coverage of your favorite President (me). They are all bad. Winner to receive the FAKE NEWS TROPHY!"
While a majority of voters agreed with the President that fake news is a serious problem in America, 40 per cent of respondents said Fox News was the worst exponent.
Only 23 per cent of respondents said CNN should win the theoretical trophy.
Left-leaning MSNBC came in third place on nine per cent, while ABC, CBS and NBC each received fewer than five per cent of the vote.
But a closer look at the figures shows that perceptions of broadcast media's truthfulness largely fall along party lines.
CNN would win the prize if just voted for by Republicans (42%), while a majority of Democrats (53%) would declare Fox News the winner.
Fox News host blasts Donald Trump: You are President, why don't you act like it?
Most Americans (51%) also believe media coverage of political issues and events is worse than it has been in the past, while just 19 per cent think the reverse is true.
Tellingly, among voters who strongly approve of the job Mr Trump is doing as President, 85 per cent think fake news is a very big problem, and 53 per cent think CNN should win the "fake news trophy" – an indication that Mr Trump's attacks on the cable channel are reaching his core supporters, at least.
Donald Trump's least presidential moments so far...

Show all 30
Just 21 per cent of voters who strongly disapprove of the 71-year-old's performance think fake news is a very big problem.
Donald Trump has regularly promoted Rasmussen's more favourable presidential tracking polls, citing the company as "one of the most accurate".
Thursday's poll was conducted on 28-29 November among 1,000 self-professed likely voters. Rasmussen Reports said it conducted the poll using a mixture of telephone and online surveying.
Join our new commenting forum
Join thought-provoking conversations, follow other Independent readers and see their replies