Gay teenager thrown out of home and disowned by family raises $20,000 for homeless charity
Secret footage of Daniel Pierce being shouted at by his family for being gay led to thousands in donations to help with his living costs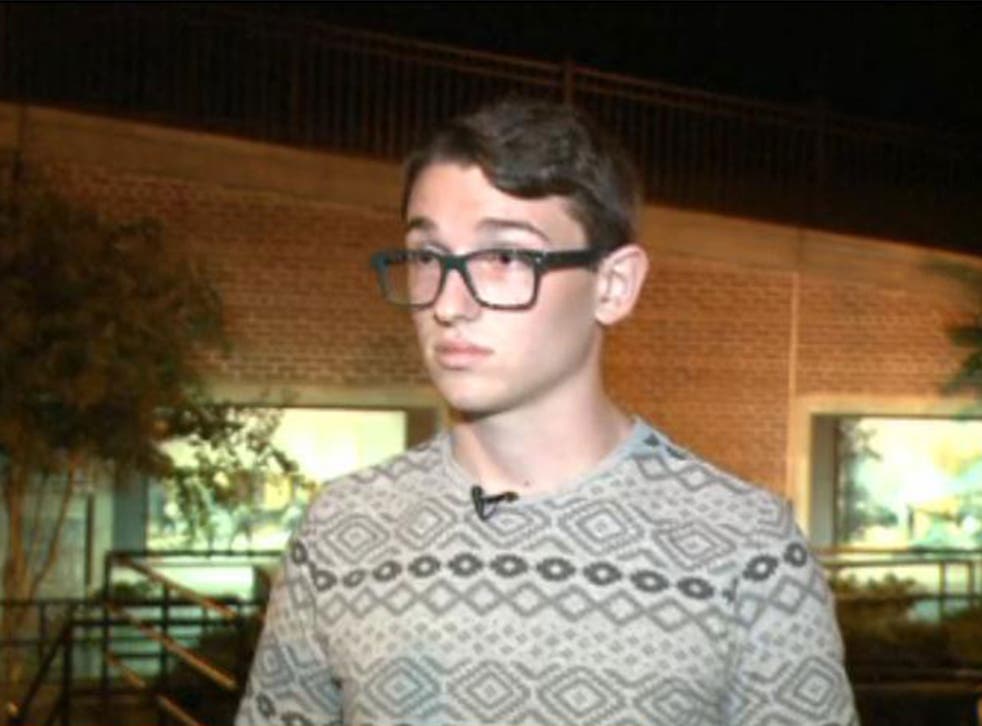 A 19-year-old man who was disowned by his family and thrown out of home after he told them he was gay has raised $21,000 (£12,800) for a local homeless centre for teenagers.
Daniel Pierce's confrontation with his US family went viral last month, after the shocking altercation – in which he was called a "damned queer" and "full of s***" – was posted to YouTube on 27 August.
The covert video of Mr Pierce's religious family criticising his sexuality, before one member allegedly assaults him, led to donations of over $90,000 within three days of the video's publishing to help with his living costs.
However earlier this week, Mr Pierce, from Georgia, Atlanta, told his friends to close donations for his GoFundMe page and specifically asked people to instead help the "LGBTQ youth homeless crisis" by giving their money to the Lost-n-Found Youth organisation, who he was being helped by.
The Atlanta charity takes "homeless lesbian, gay, bisexual and transgender youths to age 26 off the street and transition[s] them into more permanent housing", a statement on its website says, with half of the young people they help having been kicked out with "nowhere to go".
The organisation has confirmed to The Independent that it has so far raised $21,000 thanks to the donations redirected from Mr Pierce.
Executive Director Rick Westbrook also told CBS46: "Daniel is an incredibly bright and courageous young man. He is the epitome of who Lost-n-Found is here to serve."
The organisation has leased an abandoned Victorian home from the St Mark's United Methodist Church for $1 per year for 20 years, and will put the funds towards turning the empty house into an 18-bed shelter.
He added that Mr Pierce had contacted Lost-n-Found to offer some of the money that had been raised for him, too.
In the five-minute clip, which was uploaded by a friend of his, the teen can be heard being told by his mother to get out: "I believe in the word of God. And God creates nobody that way. It is a path that you have chosen.
"Since you have chosen that path, we will not support you any longer.
"You will need to move out and find wherever you can to live and do you want to. I will not let people believe I condone what you do."
His family had attempted to stage what he described as a "pray the gay away" intervention after he disclosed his sexuality to his stepmother in October.
He told the Huffington Post that he recorded it because "I wanted to make sure there was evidence in case something happened".
The video led to international condemnation and outright shock at Mr Pierce's treatment, including censure from the former Australian Prime Minister Kevin Rudd who called it "appalling".
Join our new commenting forum
Join thought-provoking conversations, follow other Independent readers and see their replies