George Papadopoulos: Aide who lied to FBI repeatedly represented Trump campaign, records reveal
US President has claimed he was 'low-level volunteer'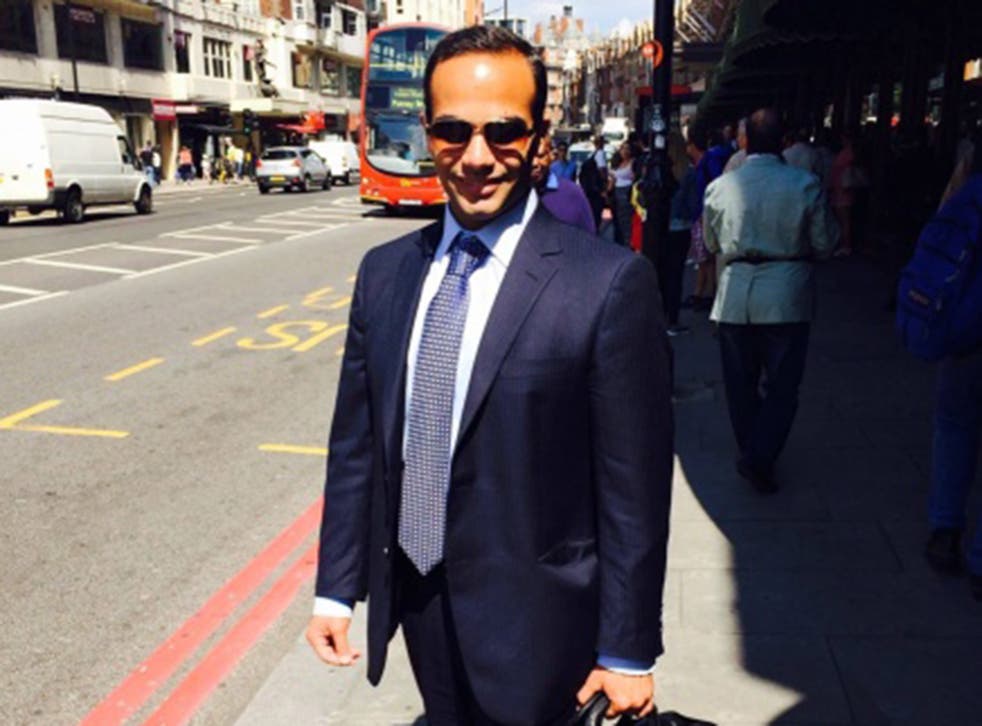 A former aide to Donald Trump who pleaded guilty to perjury over his contacts with Russians in the run up to the presidential election, reportedly represented the campaign on a number of occasions.
The President has made efforts to distance himself from George Papadopoulos, the first person to face criminal charges over interactions between his campaign and Russians during the 2016 Presidential race.
Mr Trump said earlier this week that "few people knew" Mr Papadopoulos and described him as a "low-level volunteer".
But it has emerged that the former adviser represented Mr Trump's campaign on a number of occasions. He once spoke in Cleveland about US foreign policy on a panel after receiving an invitation from the American Jewish Committee (AJC), according to NBC News.
"Papadopolous was only one among the many contacts AJC established and maintained among advisers to both parties' 2016 presidential candidates and in the two parties' national committees," Ken Bandler, an AJC spokesman, said in a statement to the broadcaster.
"Among the panellists in our 2016 Republican National Convention program — in a session titled 'Defining America's Role in Global Affairs' — was George Papadopolous, then a Trump campaign foreign policy adviser."
Six weeks before Election Day in September, Mr Papadopoulos also represented the Trump campaign when he gave an interview as a Trump campaign official to the Russian Interfax News Agency.
In the interview, Mr Papadopoulos said Mr Trump "had been open about his willingness to usher in a new chapter in US-Russia ties". He also said the-Republican presidential candidate will "restore the trust" in the government.
Donald Trump's least presidential moments so far...

Show all 30
During January presidential inauguration he also met with Israeli leaders as a foreign policy adviser for Mr Trump.
"We are looking forward to ushering in a new relationship with all of Israel, including the historic Judea and Samaria," he told the Jerusalem Post at the time.
The extent of Mr Papadopoulos's involvement in the Mr Trump's presidential campaign has come under intense scrutiny since after he admitted lying to the FBI over his Russian connections.
Mr Trump has previously referred to Mr Papadopoulos as an "excellent guy". In March, he posted a picture on Instagram with the caption "meeting with my national security team" in which the now-disgraced aide can be seen sitting four seats to his right.
According to a document laying out the charges against Mr Papadopoulos, he repeatedly raised the prospect of a meeting between the campaign and Moscow officials.
He also suggested arranging a meeting between Mr Trump to Russian President Vladimir Putin, the document says.
Join our new commenting forum
Join thought-provoking conversations, follow other Independent readers and see their replies