George Zimmerman injured during shooting incident in Lake Mary, Florida
Zimmerman shot and killed Trayvon Martin in 2012
Kashmira Gander Comments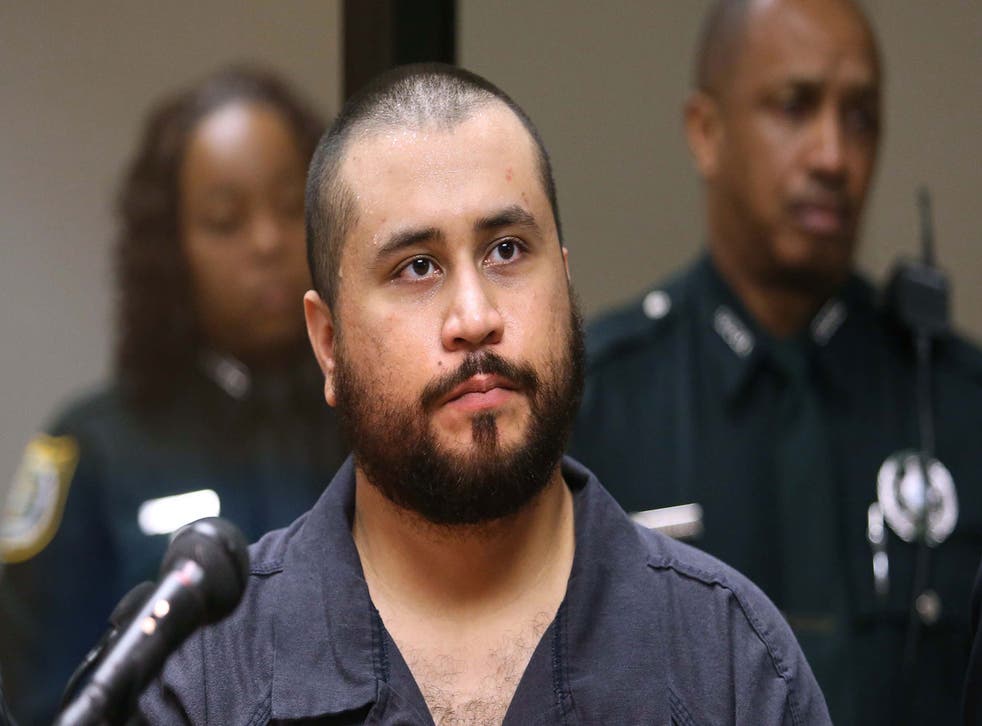 George Zimmerman, who was acquitted for killing teenager Trayvon Martin in 2012, has been injured in a shooting apparently sparked by road rage.
A bullet narrowly missed Zimmerman's head during the confrontation with a driver in the Orlando suburb of Lake Mary at around 12:45pm local time, according to the authorities.
Earlier reports from local media stated that Zimmerman was shot in the face, but his lawyer Don West has since told AP that he was sprayed with glass for his vehicle's windshield. The victim has since been released for hospital, he added.
Police chief Steve Bracknell mirrored West's confirmation, and told local broadcaster WESH.com that Zimmerman suffered a minor injury.
He added the shooting may have been related to an "ongoing incident" between Zimmerman and another person.
Images from the scene showed that a bullet had pierced through the passenger window of the car Zimmerman was in.
Witness Ricardo Berrare told WESH.com that Zimmerman was able to walk unaided into an ambulance.
Kenneth Cornell, who was also on the scene, told CNN: "There was a guy who said 'I just shot George Zimmerman. Please call 911'. So I called the police and told them there's a guy here who says he has just shot George Zimmerman."
"He said I've been involved in this before. It's the third incident."
In pictures: Millions March

Show all 11
In 2012, Zimmerman became a public figure after he shot dead 17-year-old Martin.
A neighbourhood watchman at the time, Zimmerman said he shot and killed 17-year-old Martin because he feared for his life after the teenager punched him.
However, people were enraged when it emerged that Martin was on his way home from a convenience store, and had only Skittles and a drink in his possession.
The death sparked a debate about race relations in the US, and in March Zimmerman filmed a video criticising President Barack Obama for wading in. Highlighting how young black men are all too often the victims of violence, Obama said in 2012 that if he had a son "he'd look like Trayvon".
But Zimmerman said that the President should not have got involved in a "clear self-defence matter" and accused him of breaking the law "in certain aspects."
After Zimmerman was acquitted of second-degree murder over Martin's death, the US Department of Justice decided in February not to file civil rights charges against him, citing a lack of evidence.
Earlier this year, Zimmerman was accused of assaulting his estranged wife, and arrested over domestic violence allegations in late 2013. However, neither case went ahead after both women withdrew their complaints.
More to follow
Register for free to continue reading
Registration is a free and easy way to support our truly independent journalism
By registering, you will also enjoy limited access to Premium articles, exclusive newsletters, commenting, and virtual events with our leading journalists
Already have an account? sign in
Join our new commenting forum
Join thought-provoking conversations, follow other Independent readers and see their replies