Giant digital billboard in Times Square is bigger than a football field and higher-res than your TV
It will cost over $2 million to advertise on per month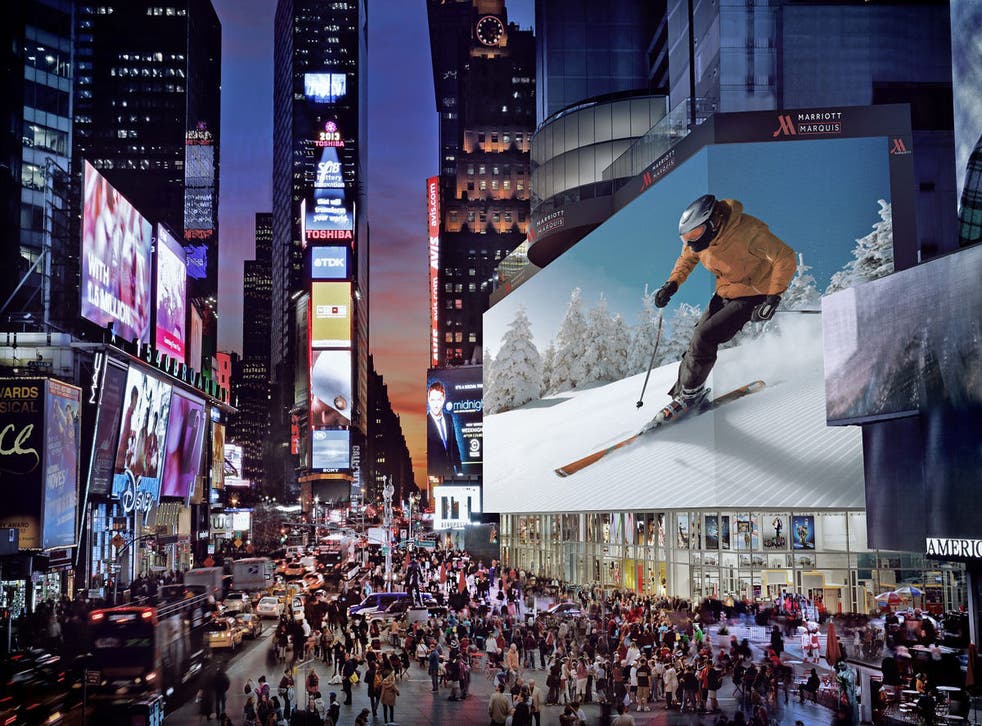 The world's largest screen will be lit up tonight, when the switch is flipped on a billboard that spans an entire block at Times Square.
Eight stories tall and roughly the length of an American Football field, the display will at first show a digital art exhibit before being given over to Google for advertising on November 24 through to 2015.
It is thought that the billboard will cost $2.5 million to advertise on per month.
Monstrous even by Times Square standards, it has been stopping NYC natives and tourists alike in their tracks as testing gets underway.
As "test images of skiers and fashion models illuminate[d] the new display, tourists turned their heads to look at the sign, their jaws actually dropping," the New York Times' Emily Steel wrote.
Despite stretching from 45th to 46th Street on Broadway, the display has a higher resolution than the best television sets on the market.
"Size matters in Times Square," Clear Channel Outdoor New York president Harry Coghlan told the newspaper. "Sometimes it just comes down to wanting to stand out, and it comes down to ego."
Join our new commenting forum
Join thought-provoking conversations, follow other Independent readers and see their replies