Remembering Rebecca Townsend: Girl completes her bucket list by giving her life to save another
Thousands are 'Remembering Rebecca' on Facebook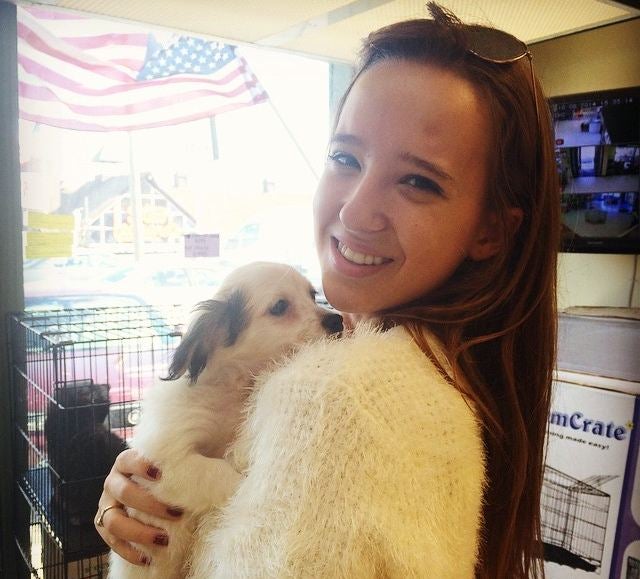 Rebecca Townsend, a teenager from Conneticut, had just three items on her bucket list: 'kiss in the rain', 'fly to Spain' and 'save a life'.
The goals were part of a school assignment, and she completed the first two over the next few years, heading to Spain with her family and kissing her boyfriend in the rain.
After graduating from high school she was due to attend Notre Dame later this year, but tragedy struck on 2 July, when she and her friend Ben Arne were hit by a car on the way back from a fireworks display.
She did however manage to complete her list of what she wanted to do before she died in her last moments, with Ben, who survived the collision, crediting her for saving his life.
"He said 'The last thing I remember is Rebecca pushing me [out of the way of the car] and telling me to hurry up'" Rebecca's sister Victoria said after visiting him in hospital.
The bittersweet moment gave some solace to her family, with Victoria adding that "it was a little sign that she was OK".
They have since set up a Facebook page called Remembering Rebecca, encouraging others to go out and do something that matters.
The response has been overwhelming, with people doing everything from little acts of altruism like paying it forward at Starbucks to setting up blood drives.
"It means a lot to me that's she's living on in people's hearts and people's minds," Victoria said.
"The best we thing can take out of the story, and really the most important part of it, is Rebecca was full of love, and we have so many opportunities to show this love."
Rebecca's bucket list:
- Kiss in the rain
- Fly to Spain
- Save a life
Join our commenting forum
Join thought-provoking conversations, follow other Independent readers and see their replies