3-year-old refugee stabbed at her birthday party in Idaho has died, police say
'It is heartbreaking to know that people who fled horror of war had to experience violence all over again'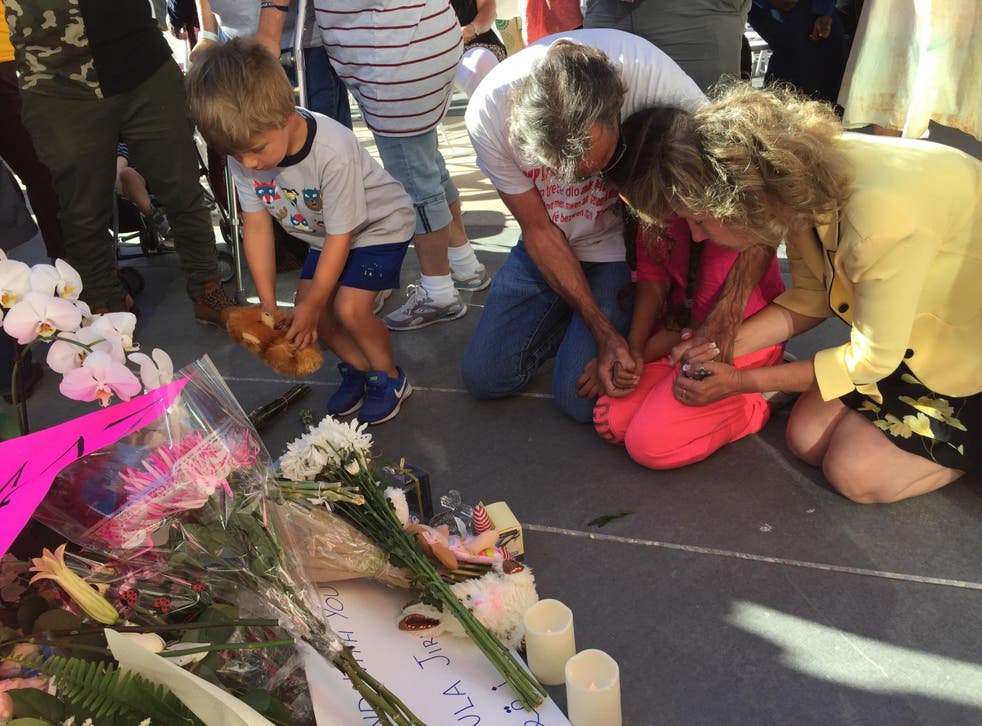 A three-year-old girl who was stabbed at her birthday party in Boise, Idaho, has died from her injuries, police have announced.
The toddler was among nine people stabbed at her birthday party; six of the stabbing victims were children. Three adults were injured trying to intervene to stop the attack, a Boise Police Department press release stated. Seven victims remain in hospital and one child has been released.
The little girl who died has been identified as an Ethiopian refugee who arrived in the US with her mother in 2015. She was flown to Utah for treatment of her injuries after Saturday's attack. The police department said it would not release the names of the victims until "additional notifications have been made". The victims included refugees from Syria, Iraq and Ethiopia. A man has been charged with murder over her death
World news in pictures

Show all 50
The Boise Police Department has identified 30-year-old Timmy Earl Kinner as a suspect in the crimes. A preliminary investigation revealed Mr Kinner was a temporary resident at the residential apartment complex where the fatal stabbing took place.
He was staying with a resident of the complex until that resident and other neighbours asked him to leave on June 29, due to concerns about his behaviour. Apparently, Mr Kinner left the complex peacefully, the investigation revealed.
Mr Kinner allegedly returned to the apartment complex the following day he was ejected and began attacking children outside where the birthday party for the three-year-old was held, police report. The suspect, who is not a refugee, reportedly has an extensive criminal history across several states.
"This was an attack on those who are most vulnerable: our children," said Boise Police Chief William Bones. "It's untenable, unconscionable and is pure evil in my mind."
Charges against Mr Kinner have been amended on Monday. The suspect has been charged one count of first-degree murder, eight counts of aggravated battery and a use of deadly force enhancement, The Idaho Statesman reported.
Mr Bones indicated that a preliminary investigation revealed there was no evidence of a hate crime. Mr Kinner appeared in court and has been held without bail. It is not clear whether he has had an opportunity to enter a plea. Mr Kinner reportedly asked to represent himself, NPR reported, but Ada County Magistrate Judge Russell Comstock assigned him a public lawyer.
"It is heartbreaking to know that people and children who fled horror of war and conflict to find safety in America and the Boise Community had to experience violence all over again," said Julianne Tzul, executive director of the International Rescue Committee.
Join our new commenting forum
Join thought-provoking conversations, follow other Independent readers and see their replies