GOP Debate: Would you trust Donald Trump with access to nuclear weapons?
A completely reasonable question.
Justin Carissimo
Thursday 17 September 2015 02:40 Comments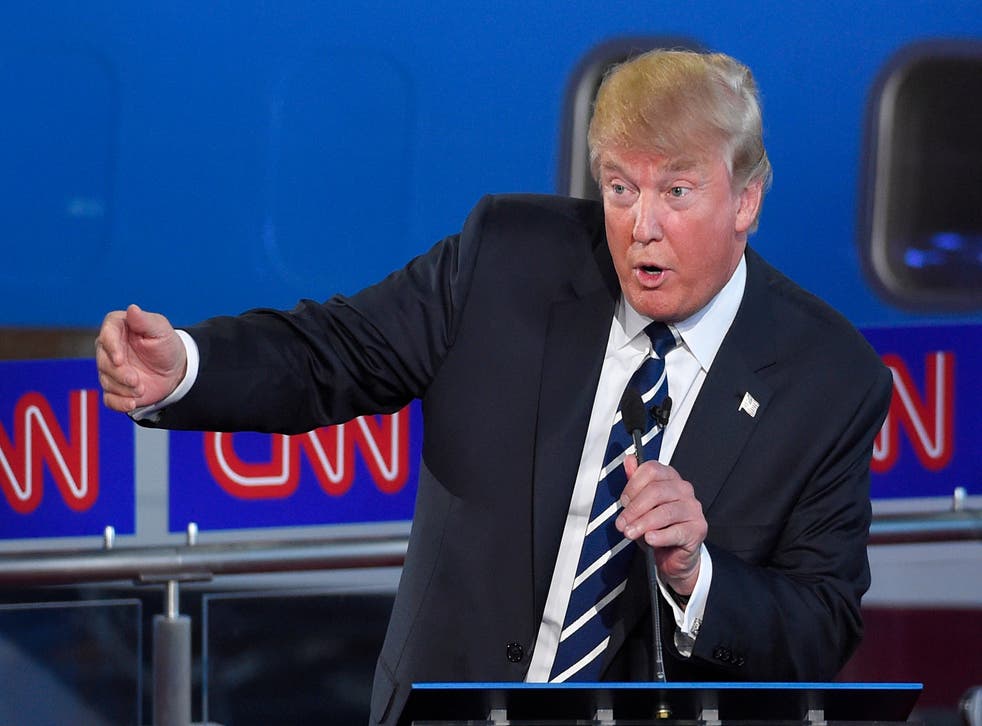 The first question of the CNN's Republican presidential debate was whether candidates trusted the brazen Donald Trump with access to the United States' nuclear launch codes.
Kentucky Senator Rand Paul said on Wednesday night that Mr Trump is simply too aggressive to lead the United States. Senator Paul added that Mr Trump's temperament would make him untrustworthy in negotiating with foreign leaders and criticized his comments on Carly Fiorina.
Mr Trump replied with little to no hesitation: "I never attacked him on his looks and believe me there's plenty of substance right there."
Wisconsin Governor Scott Walker added his own quip: "We don't need an apprentice in the White House. We have one right now."
However, neurosurgeon Ben Carson refused to attack Mr Trump and said he's in the race to fix the county, not add to its divisiveness: "I don't want to really get into describing who's a politician and who's not."
Former Hewlett-Packard CEO Carly Fiorina also refused to engage with the question. Ms Fiorina promised to attack Mr Trump prior to the debate, instead, she called the red-faced politician a "wonderful man that all of us will be revealed over time and under pressure."
She says whether Trump can be trusted with nuclear weapons is for voters to decide.
In August, the Guardian asked Mr Trump in August under what circumstances he would unleash a nuclear weapon.
"Well, I don't even want to talk about that question. That's a very serious question. Hopefully you never have to use a nuclear weapon, hopefully. But you have to be prepared – the world hates us."
Additional reporting by the Associated Press.
Register for free to continue reading
Registration is a free and easy way to support our truly independent journalism
By registering, you will also enjoy limited access to Premium articles, exclusive newsletters, commenting, and virtual events with our leading journalists
Already have an account? sign in
Join our new commenting forum
Join thought-provoking conversations, follow other Independent readers and see their replies