Grenfell Tower residents file lawsuit against US companies they 'blame for the fire'
More than 100 people are involved in the potential lawsuit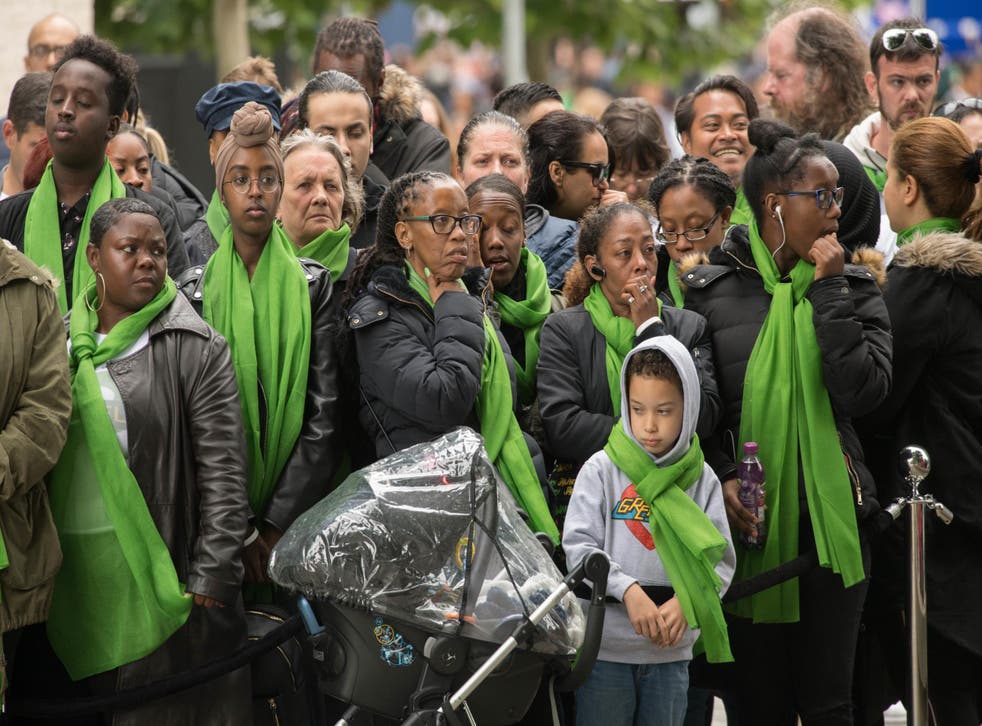 Survivors and relatives of the victims of the 2017 Grenfell Tower fire are taking legal action against three US firms they blame for the fire, according to reports.
The June 2017 fire killed 72 people and injured 70. More than 100 people are involved in the action.
The lawsuit will target Arconic, the cladding maker that supplied the building's ACM panels; Celotex, the company that manufactured the building's insulation; and Whirlpool, the supplier of the Hotpoint refrigerator that was found to have likely started the fire.
The action is expected to be filed in Philadelphia, Pennsylvania this week under product liability law, which holds companies responsible for injuries caused by the products they sell. Arconic and Celotex are both headquartered in Pennsylvania.
At least two US law firms are involved in the lawsuit, which must be filed within two years of the damage per the US's statute of limitations.
If successful, it could cost the firms tens of millions of dollars, the BBC says.
Arconic have not commented while official investigations continue, but a spokesperson for Whirlpool said: "Everyone touched by this event deserves answers, and it is entirely appropriate that the public inquiry is entrusted with finding those answers. We are committed to assisting the Grenfell Tower Inquiry in any way we can as it continues to investigate all the potential origins and causes of the fire and how it spread. While the inquiry is ongoing, it would be inappropriate to comment further at this time."
They added: "Two separate investigations have been carried out – one by the Department for Business, Energy and Industrial Strategy (BEIS), and another by Whirlpool. Both investigations independently found no evidence of any fault with this model and confirmed that it fully complied with all safety requirements. These conclusions have also been verified by the Government's Chief Scientific Adviser."
London Fashion Week: Activists demand justice for Grenfell Tower

Show all 6
Celotex told BBC's Victoria Derbyshire that it was "considering its position" regarding the legal action.
Ms Derbyshire's programme was also told that several Grenfell residents refused to sign up for the action, which could potentially lead to a larger financial reward than action in the UK.
One resident said he did not feel it was "morally right" to take action in the US, and another called the lawsuit "ugly" and a "distraction" from the ongoing criminal investigation and public inquiry.
Support free-thinking journalism and attend Independent events
"We respect those that wish to take action in the US, and we respect those that don't wish to," a Grenfell Tower survivor and community leader told the programme.
The BBC notes that it's likely that all three companies named in the action will argue against the case being heard in the US, in which case it will not reach a trial.
Register for free to continue reading
Registration is a free and easy way to support our truly independent journalism
By registering, you will also enjoy limited access to Premium articles, exclusive newsletters, commenting, and virtual events with our leading journalists
Already have an account? sign in
Register for free to continue reading
Registration is a free and easy way to support our truly independent journalism
By registering, you will also enjoy limited access to Premium articles, exclusive newsletters, commenting, and virtual events with our leading journalists
Already have an account? sign in
Join our new commenting forum
Join thought-provoking conversations, follow other Independent readers and see their replies