Grizzly bear shot dead after DNA tests confirmed it ate a hiker
'If a bear consumes an individual, it's not allowed to remain in the population. It's not a risk we're willing to take'
Caroline Mortimer
Friday 14 August 2015 19:00 Comments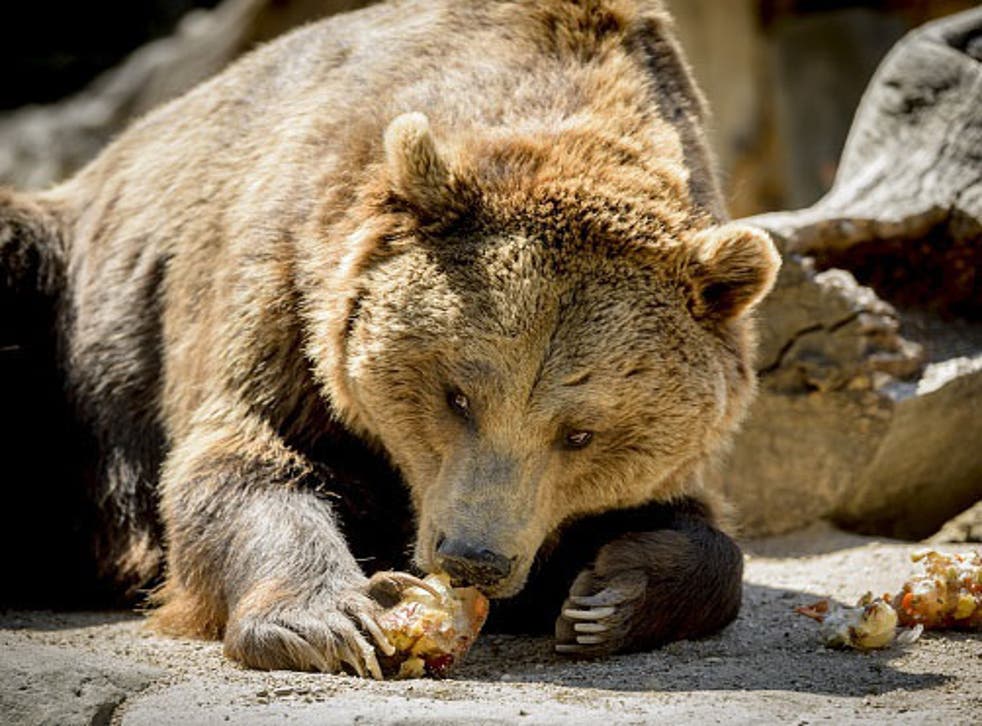 A bear that killed and ate a hiker in Yellowstone National Park has been put down.
The adult female bear was killed after DNA tests confirmed she had eaten part of 63-year-old Lance Crosby and hid the rest of his body half a mile from the nearest path.
A spokeswoman for the park, Amy Bartlett, told the Associated Press, that this was not typical behaviour for an adult female defending her young.
"If a bear consumes an individual, it's not allowed to remain in the population. It's not a risk we're willing to take."
Mr Crosby's body was discovered by park rangers on Friday and it was later confirmed that he had died of a bear attack.
He had been hiking alone and had not been carrying bear spray, a type of pepper spray which is believed to repel the animals.
The female grizzly bear and her two clubs were captured later that night.
Hair samples found on his body matched the bear and no other bears had been spotted in that general area prior to Mr Crosby's death.
When the results came in officials heavily sedated the bear and firing a captive bolt into her skull, Ms Bartlett said.
The most controversial animal killings

Show all 6
Yellowstone's decision to euthanise the bear if it was found to have killed Mr Crobsy had prompted a backlash from animal rights' protesters who said he had not taken the necessary precautions to be hiking in the woods.
The park has received more than hundred calls and emails about the bear's fate over the past week.
But park officials say the bear may not have been killed if the attack had been purely in defence of her cubs.
The two cubs now face the possibility of being put down unless the park can find a zoo to take them.
Mr Crosby is the sixth person to be killed by a Grizzly bear since 2010 in and around Yellowstone National Park which covers land stretching across Montana, Idaho and Wyoming.
Additional reporting by AP
Register for free to continue reading
Registration is a free and easy way to support our truly independent journalism
By registering, you will also enjoy limited access to Premium articles, exclusive newsletters, commenting, and virtual events with our leading journalists
Already have an account? sign in
Join our new commenting forum
Join thought-provoking conversations, follow other Independent readers and see their replies