Guantanamo prisoner Mustafa al-Aziz al-Shamiri 'may have been victim of mistaken identity' admits the US
Mustafa al-Aziz al-Shamiri has spent 13 years at the military base, but US admits it may have confused him with someone with a similar name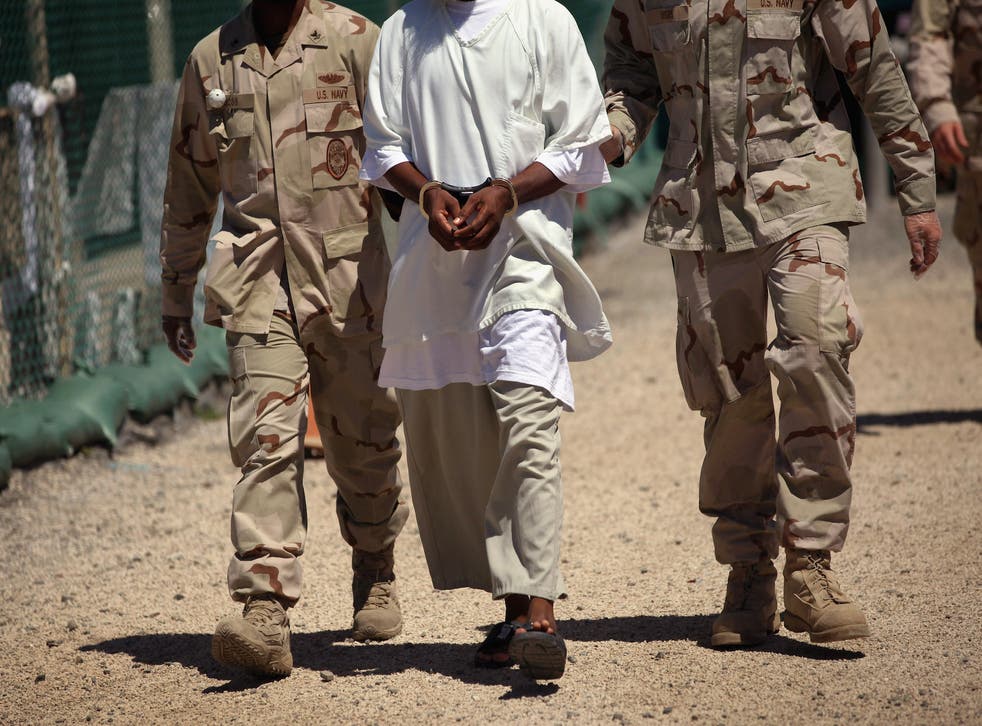 A prisoner held at Guantanamo Bay for 13 years may have been detained partly as a result of mistaken identity, America has admitted.
Mustafa al-Aziz al-Shamiri is now thought by US officials to have been a low-level Islamist fighter - and not an al-Qaeda courier and trainer as originally believed.
Al-Shamiri, a 37-year-old Yemeni, this week appeared before a panel that will assess whether he can be released from the US military base.
A report, written by the Pentagon, presented to the hearing said Al-Shamiri had told interrogators he had fought in Yemen's civil war in 1996 and for the Taliban in Afghanistan in 2000-2001.
But the reports concedes that officials wrongly thought he had a more significant role because he was confused with someone else with a similar name.
It says: "It was previously assessed that YM-434 [Al-Shamiri] also was an al-Qaida facilitator or courier, as well as a trainer, but we now judge that these activities were carried out by other known extremists with names or aliases similar to [his]."
Al-Shamiri has been held as an enemy combatant without charge at Guantanamo for more than 13 years following his capture in Afghanistan.
There are currently 107 prisoners at Guantanamo.
Additional reporting by Associated Press.
Join our new commenting forum
Join thought-provoking conversations, follow other Independent readers and see their replies