Right-wing armed militia member arrested for impersonating border patrol agent
Photos show Jim Benvie in camouflage jacket decorated with eagle-head insignia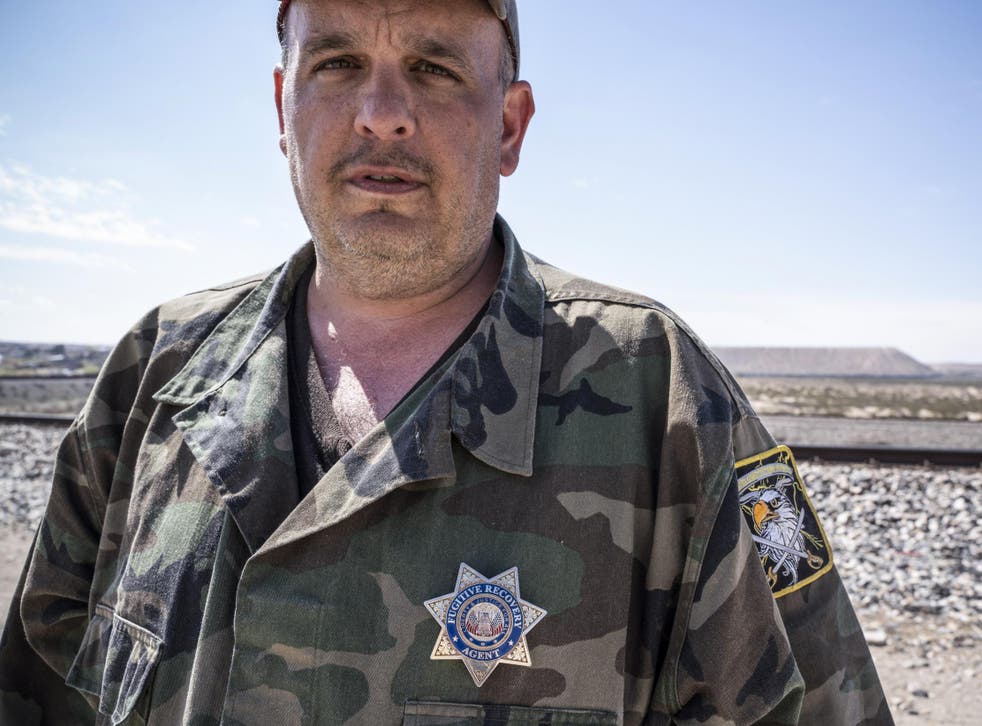 A member of an armed right-wing group known for detaining migrants entering the US has been arrested for impersonating a Border Patrol agent.
Jim Benvie is alleged to have impersonated the agent in mid-April, according to two charges filed by the US Department of Justice.
The 44-year-old is the spokesperson for the Guardian Patriots, which is one of a number of right-wing armed militias roaming the US-Mexico border.
"President [Donald] Trump declared a national emergency on the border [and] we came down to find out what that emergency is," Mr Benvie previously said in a video posted online explaining the group's motivations.
Mr Benvie was arrested on Friday in Oklahoma, after a warrant was issued for his arrest in New Mexico on Wednesday.
The Independent goes on a ride-along with US Border Patrol

Show all 15
The 44-year-old had previously denied that his militia posed as Border Patrol agents.
But photographs taken of him in March show Mr Benvie wearing a camouflage jacket with a badge reading "Fugitive Recovery Agent" and a patch with an eagle-head insignia.
He claims to be a citizen journalist gathering proof of the need for the border wall promised by President Trump.
Members of the Guardian Patriots live in a camp near Sunland Park, New Mexico.
The armed group was originally part of the United Constitutional Patriots, a similar organisation described by the American Civil Liberties' Union (ACLU) as a "fascist militia".
The ACLU said that militia members were illegally detaining migrants who crossed the border at gunpoint.
"Militia is a term used in a rather fluid manner,"Jonathan Turley, a law professor at George Washington University, previously told The Independent.
Support free-thinking journalism and attend Independent events
"It's loosely defined as an armed group engaged in some paramilitary operation."
Mr Turley said the US Supreme Court had ruled that it is an an individual right to bear arms.
If militia members lawfully assemble without trespassing, he added, they are allowed to exist in the way neighbourhood patrols do.
Larry Hopkins, the UCP's leader, was arrested in April on charges of being a felon in possession of firearms.
Mr Benvie remains in federal custody and is expected to appear at a court hearing on Tuesday.
Additional reporting by agencies
Register for free to continue reading
Registration is a free and easy way to support our truly independent journalism
By registering, you will also enjoy limited access to Premium articles, exclusive newsletters, commenting, and virtual events with our leading journalists
Already have an account? sign in