Guns have killed more Americans in last 50 years than all US wars put together
Las Vegas mass shooting was the deadliest on US soil in modern history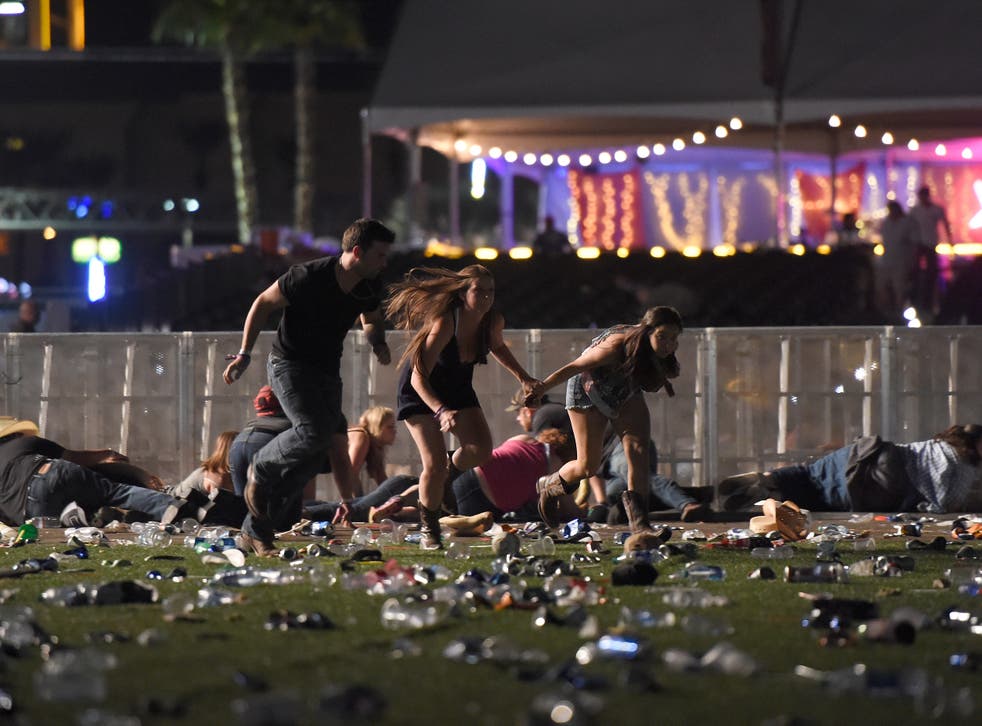 More Americans have died in firearm-related incidents since 1968 than in all wars in US history.
More than 1.5 million US citizens have died as a result of guns in the last 49 years, according to the US Centers for Disease Control and Prevention.
Around 1.2 million Americans have been killed in conflicts in US history, NBC reported, citing data from the Department of Veterans Affairs and a database on iCasualties.org.
Last week's mass shooting in Las Vegas left 59 people dead and hundreds injured, after gunman Stephen Paddock fired rounds from modified automatic weapons into a crowds at a music festival.
The shooter, a white man who authorities now think may have had an accomplice, sprayed bullets into a 22,000-strong crowd of concert-goers from his room on the 32rd floor of the Mandalay Bay Hotel on Sunday before killing himself, authorities said.
A total of 23 weapons were found inside the gunman's hotel suite.
The attack in Las Vegas was the deadliest mass shooting on US soil in modern history.
Last year's shooting at an LGBT nightclub in Orlando, Florida, which killed 49 people, is the second deadliest, followed by the mass shooting at Sandy Hook Elementary School which killed 26 people, most of whom were children.
The Las Vegas shooting has once against renewed the debate over gun control in the US, where the right to bear arms is constitutionally protected and the National Rifle Association remains one of the most powerful lobby groups in Washington DC.
A large proportion of Americans either own a gun themselves or live in a household with guns - around four in ten people, according to recent data from the Pew Research Center.
Las Vegas shooting – in pictures

Show all 15
Protection tops the list of reasons for owning a gun - and for most gun owners, owning a firearm is linked to their sense of personal freedom.
Washington DC this week introduced a bill to ban bump-stock devices, which effectively turn semi-automatic weapons into automatic ones, allowing shooters to fire bullets rapidly.
Las Vegas gunman Mr Paddock is believed to have rigged his weapons with the equipment.
Yet even as the bill to outlaw the device was introduced, President Donald Trump declined to comment on gun violence, stating in his visit to Las Vegas: "We're not going to talk about that today."
Join our new commenting forum
Join thought-provoking conversations, follow other Independent readers and see their replies