Haiti faces 'major food crisis' after Hurricane Matthew and needs more global donations, says interim president
Jocelerme Privert makes impassioned plea for more fundraising from abroad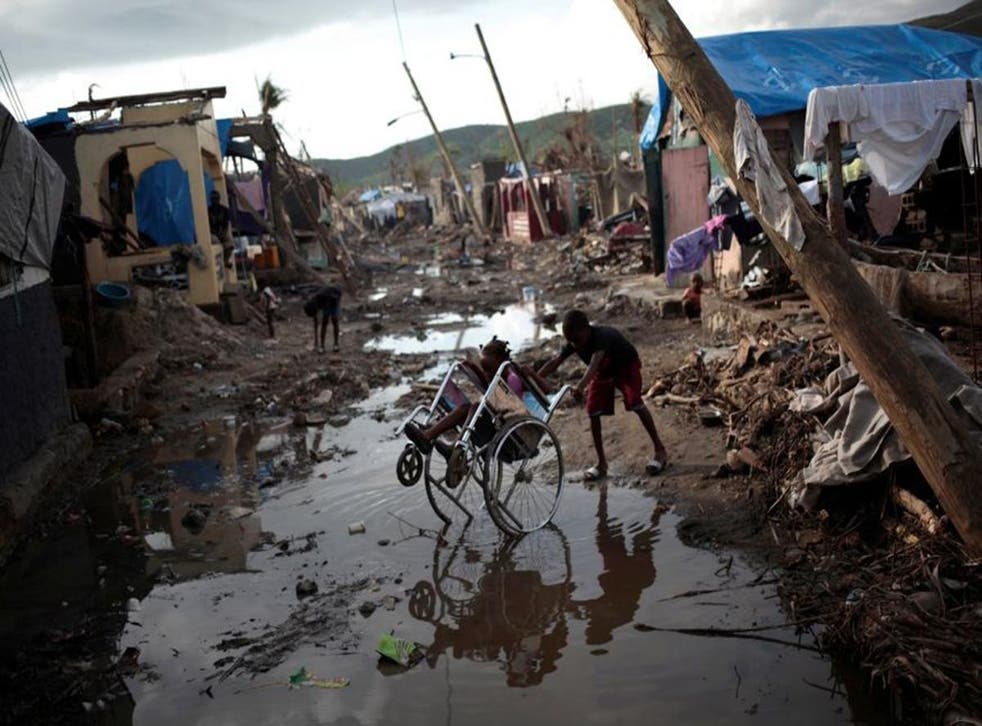 Haiti is facing a "major food crisis" and the international community is falling short of helping it to recover from Hurricane Matthew, the country's interim president has said.
Jocelerme Privert said Haitians were suffering from higher levels of malnutrition and were unable to take action during the upcoming winter planting season due to the scale of the damage.
"I don't want Haitian citizens to die because of the inability of international assistance," Mr Privert told BBC News. "But I want the world to understand that we Haitians want to get back to work.
"Let's take the winter planting season which looms and for which we need to begin to have mobilised this month. There needs to be somewhere between $25 million and $30 million dollars in order to do that.
"Right now we have only been able to come up with about $2.5m of aid. If we don't manage to relaunch agriculture then in two, three, four months we will find ourselves before a major food crisis."
Mr Privert urged the international community to help more with the recovery effort, as 2.1 million people were affected by the hurricane and a large portion of the country was devastated by high winds.
The government of Haiti estimates 1.5 million people need immediate assistance, including more than 140,000 people who are living in temporary shelters.
Hurricane Matthew hits the US

Show all 18
Politicians said around $2 billion (£1.5 billion) of structural damage was caused - equivalent to Haiti's entire national budget - by the strongest storm to hit the Caribbean in a decade.
As well as the initial impact of the storm, the aftermath saw outbreaks of cholera due to storm flooding of sewage systems in October.
In early November, the US government announced it was beginning to send people back to Haiti after pausing deportation. Around 900 Haitian citizens were killed during the devastating storm.
Join our new commenting forum
Join thought-provoking conversations, follow other Independent readers and see their replies