People are voting for Harambe to become the next US president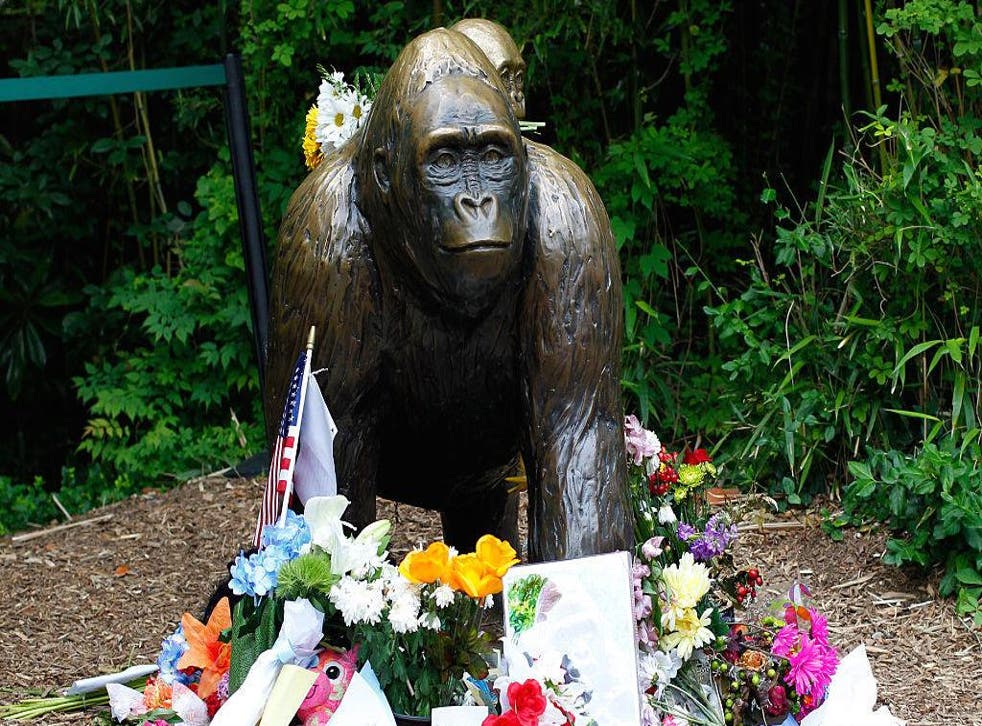 Tens of thousands of voters in Texas want Harambe, the gorilla shot dead in the Cincinnati zoo in May, to become the next leader of the free world.
Public Policy Polling released its latest survey on Tuesday, revealing that the Internet famous gorilla is polling at 2 per cent, the same number as Green Party presidential hopeful Jill Stein. And for those interested, Donald Trump is leading Hillary Clinton 50-44, largely thanks to white voters in the state.
As the story goes, Harambe was fatally shot by security personnel when a 3-year-old boy jumped into his enclosure on May 28. His death has become emblazoned across the social web providing us with hilariously dark memes and ironic tributes for the year.
Despite his overwhelming popularity, the survey shows that Harambe has fallen three percentage points over the past several weeks, losing ground to Independent candidate Gary Johnson, who is polling at 6 per cent.
The pollsters at PPP are known for offering alternative independent options for voters that generate interesting headlines. Earlier this year, many registered voters opted to see a giant meteor strike Earth as an alternative to a Clinton or Trump presidency. And in December, voters displayed their support of bombing the fictional city of Agrabah from the Disney film Aladdin.
Fifteen-year-old Brady Olson of Iowa, commonly known as "Deez Nuts", is also polling at three per cent in the state.