Beloved Harlem deer dies of stress after bureaucratic spat between New York City and state officials
Feud part of bitter rivalry between Mayor Bill de Blasio and Governor Andrew Cuomo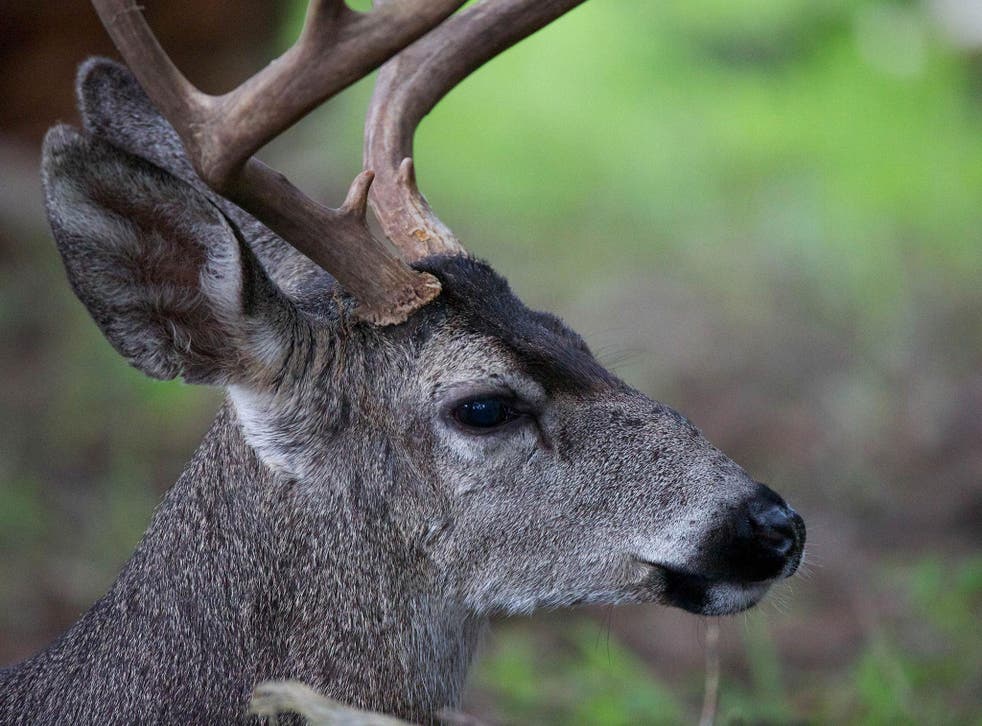 A deer which captured the hearts of local residents has died of "stress" after a bureaucratic tussle between two branches of local government.
The white tailed deer, which likely swam across New York's East River in search of a mate, was seen for two weeks at the Jackie Robinson Park in the city.
After the animal - dubbed 'JR' and 'Lefty' because of his missing antler - jumped a fence into a housing complex, he was tranquilised, captured and held in an animal sanctuary.
The affair led to a spat between New York City officials and New York State's Department of Environmental Conservation (DEC). The tussle has been interpreted to represent the broader feud between Mayor Bill de Blasio and Governor Andrew Cuomo.
City officials said from the start they were going to euthanise the deer because of the potentially fatal stress moving it could bring.
"If a deer is already in a natural location and you can leave them there, then they have a chance of survival, but if not, you don't really have another option," Mayor Bill de Blasio told local radio.
"It's a question of is it going to be a quick and merciful death versus potentially a very long painful process."
However, Gov Cuomo responded by offering state help to remove the deer – going against standard procedure not to remove the animals for the very reason cited by Mr de Blasio.
"We want to do everything we can to save the Harlem deer," Mr Cuomo wrote on Twitter, citing the DEC, even after the city government rejected his offer.
A string of contradictory and competitive statements were released by both departments in response to each other.
After "repeated attempts to provide the City with alternative options to euthanasia," DEC officials then travelled to the animal shelter where the deer was being held but the deer died, purportedly of stress, before it could be moved.
DEC spokesman Sean Mahar said: "We offered yesterday to take possession of the deer and transport it to a suitable habitat. The City did not accept our offer until just before noon today, and while we were arriving on scene the deer died in the City's possession."
Norway's radioactive reindeer

Show all 6
However, the City blamed the DEC. "Unfortunately because of the time we had to wait for DEC to come and transport the deer, the deer has perished," spokesman Sam Biederman told journalists on Friday.
"This was an animal that was under a great deal of stress for the past 24 hours and had been tranquilized for much of that time."
Register for free to continue reading
Registration is a free and easy way to support our truly independent journalism
By registering, you will also enjoy limited access to Premium articles, exclusive newsletters, commenting, and virtual events with our leading journalists
Already have an account? sign in
Register for free to continue reading
Registration is a free and easy way to support our truly independent journalism
By registering, you will also enjoy limited access to Premium articles, exclusive newsletters, commenting, and virtual events with our leading journalists
Already have an account? sign in
Join our new commenting forum
Join thought-provoking conversations, follow other Independent readers and see their replies