Obama plan to put black abolitionist Harrriet Tubman on $20 bill may be blocked by the Trump administration
Treasury Secretary Steve Mnuchin refuses to confirm if previous administration's plan will be carried out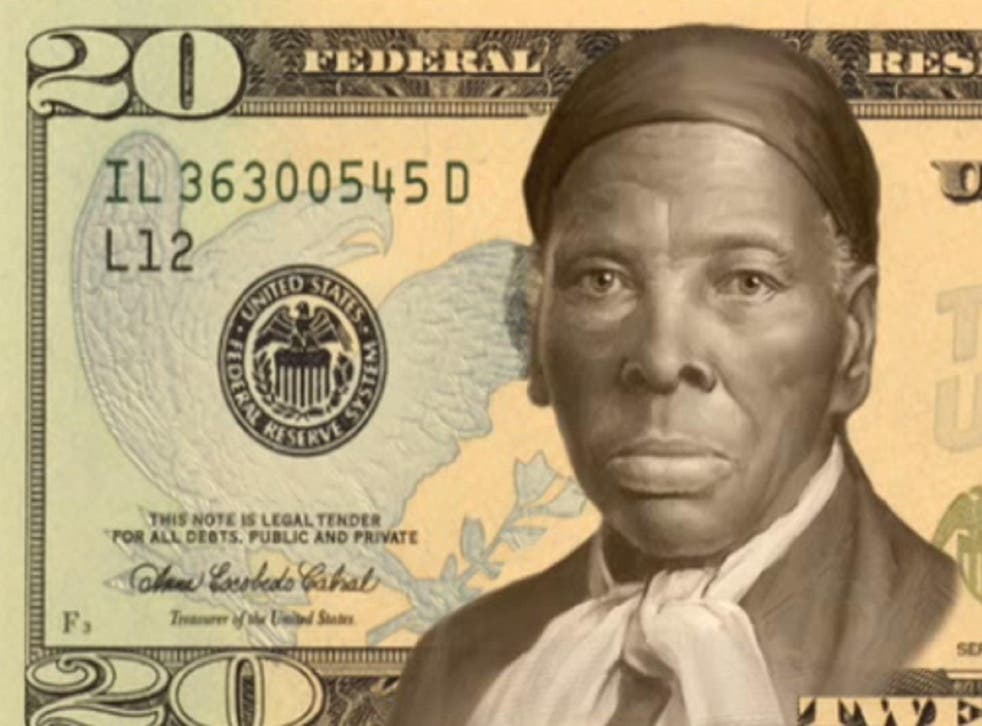 US Treasury Secretary Steve Mnuchin has refused to say if the Trump administration would continue with plans to put Harriet Tubman on the $20 bill.
Mrs Tubman was an abolitionist who spied for the Union during the American Civil War. She would replace Andrew Jackson - the seventh US President and a populist well-regarded today by some on the American right - on the note.
He was also responsible for the brutal Indian Removal Act of 1830, under which tens of thousands of Native Americans were forcibly moved West from their ancestral lands,
During an interview with CNBC yesterday, Mr Mnuchin was asked about the change.
He said: "It's not something that I'm focused on.
"People have been on the bills for a long period of time. This is something we'll consider. Right now, we have a lot more important issues to focus on."
In April 2016, the then-Treasury Secretary Jack Lew said he expected the new design featuring Mrs Tubman to be unveiled in 2020, to mark the centenary of women in the US being granted the vote.
Donald Trump's international Presidential trips

Show all 22
At the time, Donald Trump described the change as "pure political correctness."
He told NBC's Today show he "would love to leave Andrew Jackson and see if we can maybe come up with another denomination. Maybe we do the $2 bill or we do another bill."
The planned change was one of a number of Obama-era plans to redesign banknotes to both reduce counterfeiting and reflect the diversity of modern America.
Alexander Hamilton was originally set to be replaced on the $10 bill, but he will now remain due to the popularity of the musical about his life.
Mr Lew's compromise was to replace a picture of the Treasury building on the back of the note with leaders of the American suffrage movement — Sojourner Truth, Susan B Anthony, Elizabeth Cady Stanton, Alice Paul and Lucretia Mott.
The back of the $5 bill was also planned to be refreshed, with the design set to include opera singer Marian Anderson, First Lady Eleanor Roosevelt and civil rights leader Martin Luther King Jr.
It is unclear what stage these plans are at under the Trump administration.
Join our new commenting forum
Join thought-provoking conversations, follow other Independent readers and see their replies