Harvard elects Black man as student body president for first time in three centuries
'For it to come in a year of so many racial injustices with George Floyd, Breonna Taylor, Ahmaud Arbery, and people who were taken from our communities, it makes it that much more of a statement,' says Noah Harris
Namita Singh
Tuesday 24 November 2020 08:03 Comments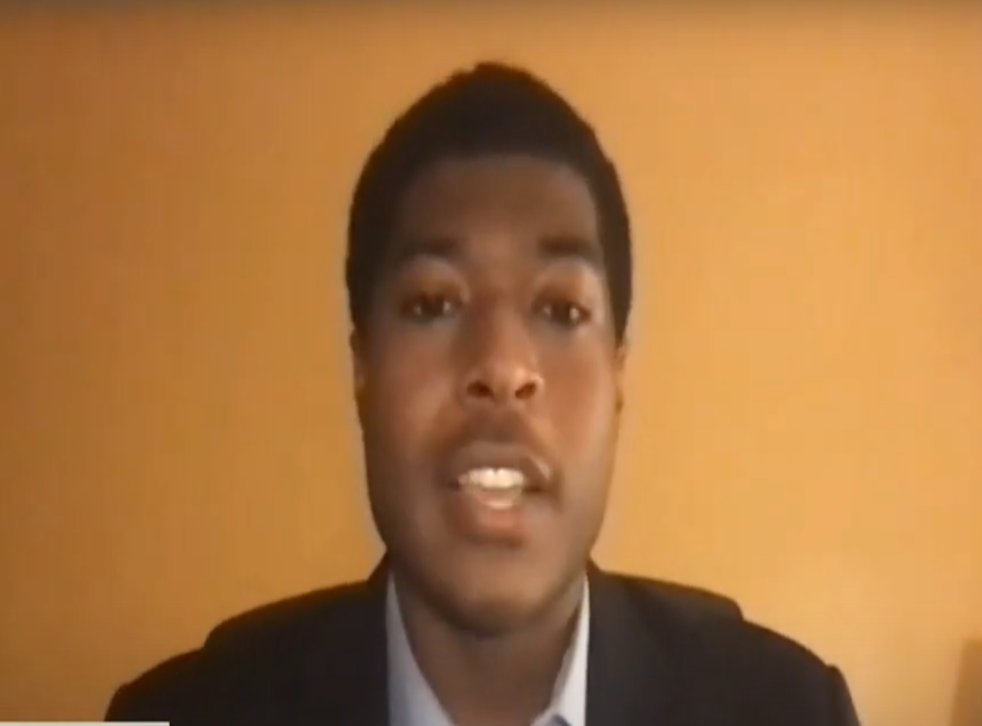 Harvard University has for the first time in the school's three-century history elected a black man as the president of its student body.  
Noah Harris, 20, is a junior in Dunster House and is majoring in government studies.
Mr Harris told CBS Boston that he does not shy away from his identity of being a Black man from Mississippi.  
"It was a historic election and for it to come in a year of so many racial injustices with George Floyd, Breonna Taylor, Ahmaud Arbery, and people who were taken from our communities, it makes it that much more of a statement on the part of Harvard and the student body," Mr Harris, who is also a co-chair of the Undergraduate Council's Black Caucus at the school, said.  
He added that "it's a message to the university that we really have to be conscious about the decisions that we're making, and how we're standing with all of our students of colour and making sure that their college experience and just their livelihoods are as good as possible, when a university like Harvard has so many resources."
Mr Harris, along with his vice president Jenny Gan, in their campaign pushed for proactive steps to tackle issues like sexual assault and mental health, while emphasising diversity and inclusion. "We will hold Harvard accountable for its commitment to anti-racism", read their electoral plan.
Though two other black persons have in the past headed Harvard's Undergraduate Council, Mr Harris is the only Black man to have been elected by the entire student body to the role.
Another Black man, Carl Gabay, was selected for the role in 1993 by members of the council. Gabay died in 2015 after being caught in the crossfire of a shooting in New York City.
Rules were changed in 1995 to make it an election involving the entire student body, after which the first Black woman, Fentrice Driskell, was named president in 1999.
Mr Harris, who intends to go to Harvard Law Schoool and become an attorney, also received congratulatory messages from Representative Jeramey Anderson and Congressman Steven Palazzo.
Register for free to continue reading
Registration is a free and easy way to support our truly independent journalism
By registering, you will also enjoy limited access to Premium articles, exclusive newsletters, commenting, and virtual events with our leading journalists
Already have an account? sign in
Join our new commenting forum
Join thought-provoking conversations, follow other Independent readers and see their replies