Heart transplant toddler killed alongside family in apparent murder/suicide
Police described the case as a 'tragic domestic incident'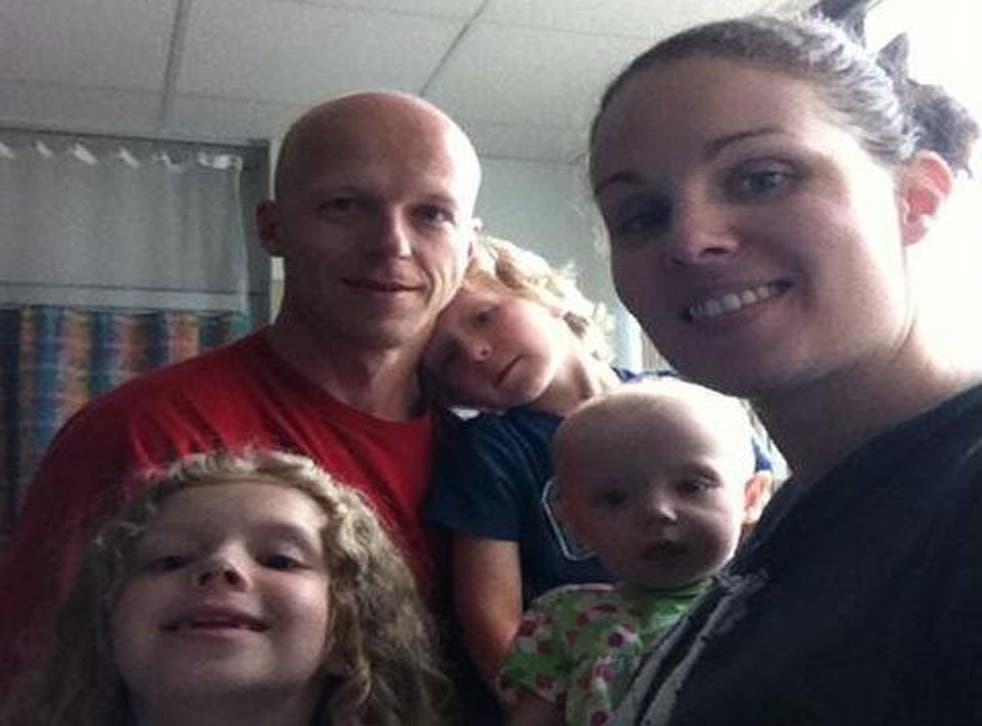 A family has been found dead in an apparent murder/suicide after they struggled for years with their youngest child's heart defect.
Megan Short, a mother of three who documented the family's medical woes in a blog and in local and national media, was shot dead in her living room alongside her husband, Mark Short, and their children: Liana, 8, Mark Jr, 5, and Willow, 2. Their dog was also killed.
A handgun was found near one of the adults, according to a police notice on Facebook.
The incident comes more than two years after their youngest child was born in May 2014 with a congenital heart defect. Willow received a heart transplant before she was one week old, and was given a speciality drug every day to keep her body from rejecting the transplant.
The family faced emotional difficulty as well as trouble getting medication for their daughter from speciality pharmacies.
"Nothing can explain the overwhelming anxiety I had bringing her home. How was I supposed to handle this without doctors and nurses by my side? Could I keep her alive on my own?" Ms Short wrote in her blog in April.
"With time, things got easier. I became more confident with the medical aspect of caring for her, but the trauma is something that never goes away."
It is not yet clear who carried out the attack in Sinking Springs. Authorities are calling it a "tragic domestic incident".
A concerned family member had called the Berks County police after Megan had not turned up for their lunch plans.
The officers' investigation revealed there had been "domestic issues" between the parents.
They also found a handwritten note in the house but did not say who wrote it, said district attorney John Adams.
"This is an apparent tragic domestic incident. Our thoughts and prayers go out to the families at this difficult time," the statement read.
Ms Short said in her blog that Willow's condition had left her with post-traumatic stress disorder, as well as anxiety and nightmares.
"Trying to heal these wounds isn't easy," she said.
"Sometimes you will even feel worse during the process, but keep going. It is worth it. Fear and anxiety don't have to control you. You can and will enjoy life again."
Register for free to continue reading
Registration is a free and easy way to support our truly independent journalism
By registering, you will also enjoy limited access to Premium articles, exclusive newsletters, commenting, and virtual events with our leading journalists
Already have an account? sign in
Register for free to continue reading
Registration is a free and easy way to support our truly independent journalism
By registering, you will also enjoy limited access to Premium articles, exclusive newsletters, commenting, and virtual events with our leading journalists
Already have an account? sign in
Join our new commenting forum
Join thought-provoking conversations, follow other Independent readers and see their replies