Man buys child-killer's home so he can tear it down
Residents say house was distressing reminder murderer Danny Heinrich lived among them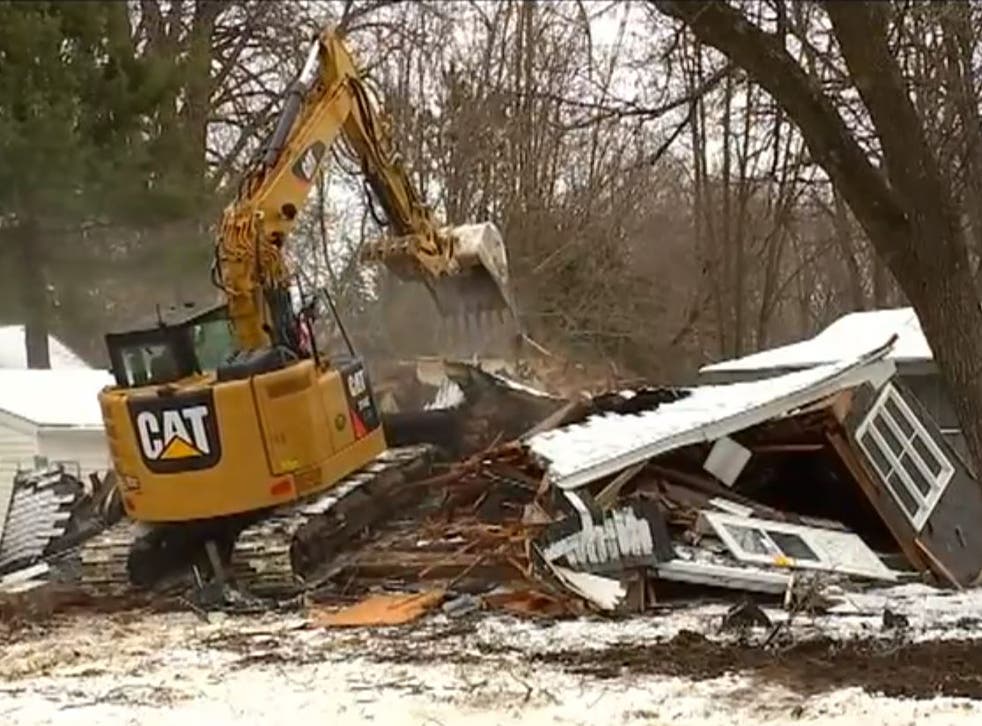 The home of a man who murdered an 11-year-old has been demolished by a property developer who bought the house specifically to destroy it.
Danny Heinrich abducted and killed James Wetterling in 1989, but the crime went unsolved until last year when he confessed after police reopened the investigation.
The 53-year-old was sentenced to 20 years in prison in November, leaving his detached white house in Annandale in the US state of Minnesota standing empty.
Residents campaigned for the city to demolish the house, which they said was a distressing reminder that the man who kidnapped and killed Jacob had lived among them.
However, the town could not raise enough money to buy it.
Real estate developer Tim Thone bought the house for $57,000 (£46,000) after seeing the story on TV news two weeks ago.
"I was literally on my couch and saw Jacob's picture, Mrs Wetterling's picture and the house," he told Fox News.
"[I] said, 'why do they keep showing the house? They shouldn't show the house. I'm going to go and buy the house to tear it down'."
Patty Wetterling, Jacob's mother, was among the small crowd to gathered to watch as a crew used heavy machinery to raze the house to the ground.
Authorities searched Heinrich's home and arrested him on child pornography charges last year, but prosecutors agreed not to charge him in Jacob's murder as part of a plea bargain in which Heinrich publicly confessed and led authorities to where he buried Jacob.
"I'm happy the house will be torn down," next door neighbor Megan Champlin told ABC News before the demolition.
"You still have people drive by during the summer when we are outside playing and you know what they are looking at, so it will be nice for peace of mind.
Warehouse Fire Kills Several People At Dance Party In Oakland

Show all 11
"You know, you don't have to look at that house anymore and think, 'Oh man, I can't believe he lived there.'"
Local governor Mark Dayton helped to speed up the foreclosure process with the support of the Wetterling family and the land will now be donated back to the city.
Register for free to continue reading
Registration is a free and easy way to support our truly independent journalism
By registering, you will also enjoy limited access to Premium articles, exclusive newsletters, commenting, and virtual events with our leading journalists
Already have an account? sign in
Register for free to continue reading
Registration is a free and easy way to support our truly independent journalism
By registering, you will also enjoy limited access to Premium articles, exclusive newsletters, commenting, and virtual events with our leading journalists
Already have an account? sign in
Join our new commenting forum
Join thought-provoking conversations, follow other Independent readers and see their replies