Hillary Clinton 'apologised to Barack Obama' on election night for losing White House to Donald Trump
Hillary Clinton reportedly called Barack Obama to say 'I'm sorry' after conceding to Donald Trump 
Loulla-Mae Eleftheriou-Smith
Tuesday 18 April 2017 10:10 Comments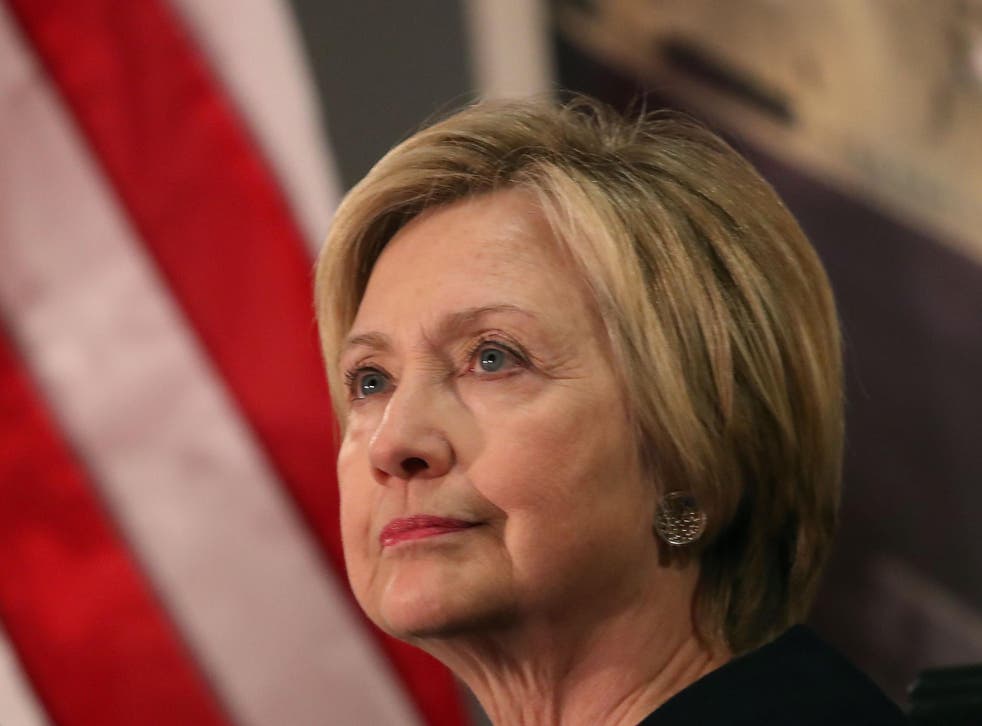 Hillary Clinton reportedly apologised to Barack Obama on the night of the US election after conceding to President Donald Trump, according to a new book documenting the Democratic candidate's campaign.
The details of that election night for the Clinton camp, including the words, "Mr President, I'm sorry," are allegedly laid bare by journalists Jonathan Allen and Amie Parnes new offering, 'Shattered: Inside Hillary Clinton's Doomed Campaign'.
The book is touted as a blow-by-blow account of Mrs Clinton's campaign, written with "deep access to insiders from the top to the bottom" of the campaign effort.
According to a Washington Post review, at around 7:45pm on election night the Democrats still believed Mrs Clinton would win, until vote-counter Steve Schale told the campaign, "You're going to come up short".
What reportedly followed was a series of phone calls, first from Fox News and later from the White House, calling on Mrs Clinton to concede to Mr Trump as he began winning key states. Mr Obama did not want the election to be turned into a "recount mess," according to the Daily Mail.
After calling Mr Trump to congratulate him on his election win, Mrs Clinton reportedly called former President Barack Obama and apologised.
Hillary Clinton: Vladimir Putin helped 'influence' the election
It describes Mrs Clinton as having winced before taking the phone call to the President. It says: "Obama's legacy and her dreams of the Presidency lay shattered at Donald Trump's feet. This was on her. Reluctantly she rose from her seat and took the phone. 'Mr President,' she said softly. 'I'm sorry'."
The book has also been criticised for not addressing wider issues surrounding Mrs Clinton's loss, such as Russia's alleged interference in the US election.
Register for free to continue reading
Registration is a free and easy way to support our truly independent journalism
By registering, you will also enjoy limited access to Premium articles, exclusive newsletters, commenting, and virtual events with our leading journalists
Already have an account? sign in
Join our new commenting forum
Join thought-provoking conversations, follow other Independent readers and see their replies